A Brazilian model has died after collapsing on the runway while strutting for the fashion brand, Ocksa, at the Sao Paulo's Fashion Week on Saturday. In a photo captured by Associated Press (AP), Tales Soares can be seen helplessly on the floor after tripping and falling down. Although it's unclear why Soares had such a stumble but reports claimed that it was due to his shoelace while the show organizers affirmed that the 26-year-old male model suddenly took ill during the show.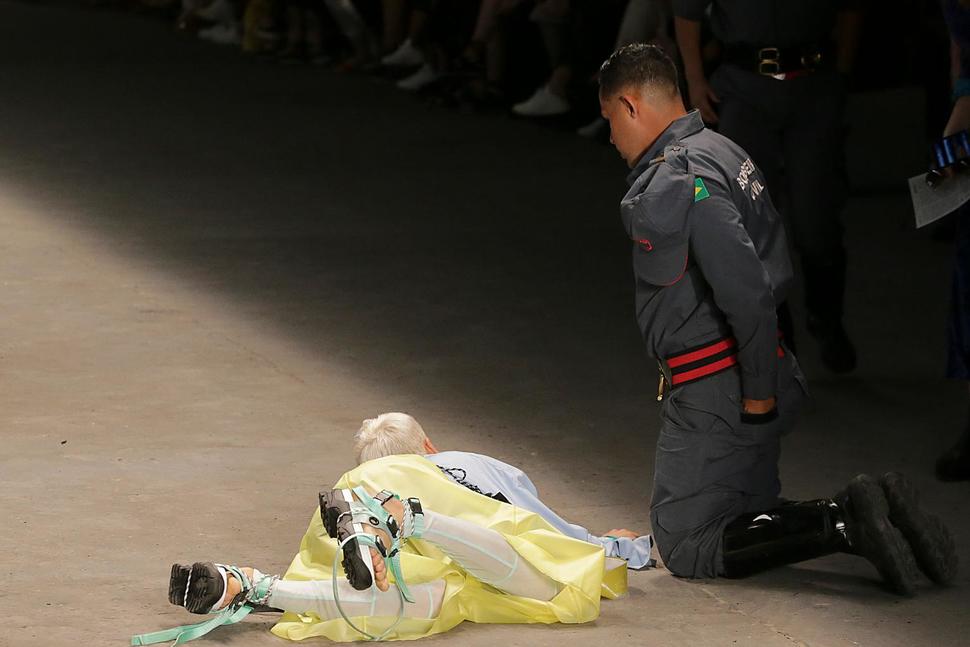 Photo: AP
"SPFW has just received the news of the death of model Tales Soares, who suddenly took ill during the Ocksa show," the organization said in a statement.
As reported by local media, Soares was however given immediate medical attention on the catwalk in front of the horrified onlookers and was thereafter taken to the hospital, where he was sadly pronounced dead. "We offer our sincere condolences to Tales' family," SPFW said.
View this post on Instagram
Meanwhile, the bohemian brand has also taken to social media to express its shock towards the model's sudden death. 
View this post on Instagram