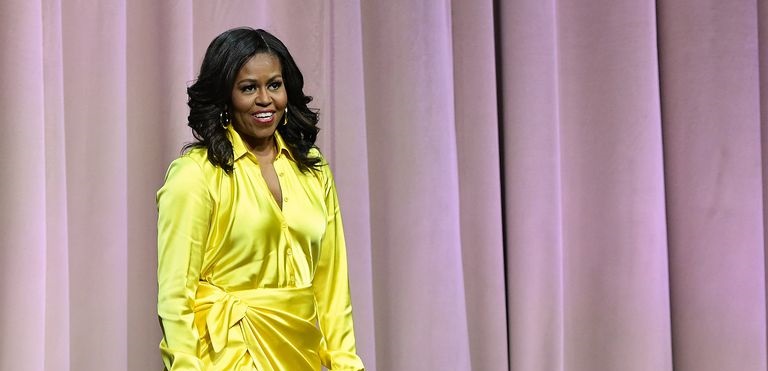 In many occasions since leaving the White House, Michelle Obama has been so extra with her dress sense and sometimes would completely step out of her style comfort zone. The former FLOTUS who more often than not favors comfy kitten heels has stepped out of her style boundary as she was pictured yesterday in a look that no one saw it coming.
In a continuation of her Becoming book tour promo where she stopped in Brooklyn for an interview with Sarah Jessica Parker at Barclays Center, the former FLOTUS bravely stepped out in a stunning satin yellow wrap dress by Balenciaga and the item the item that really caught our eye are those ultra sparkling, thigh-high boots also from the same label.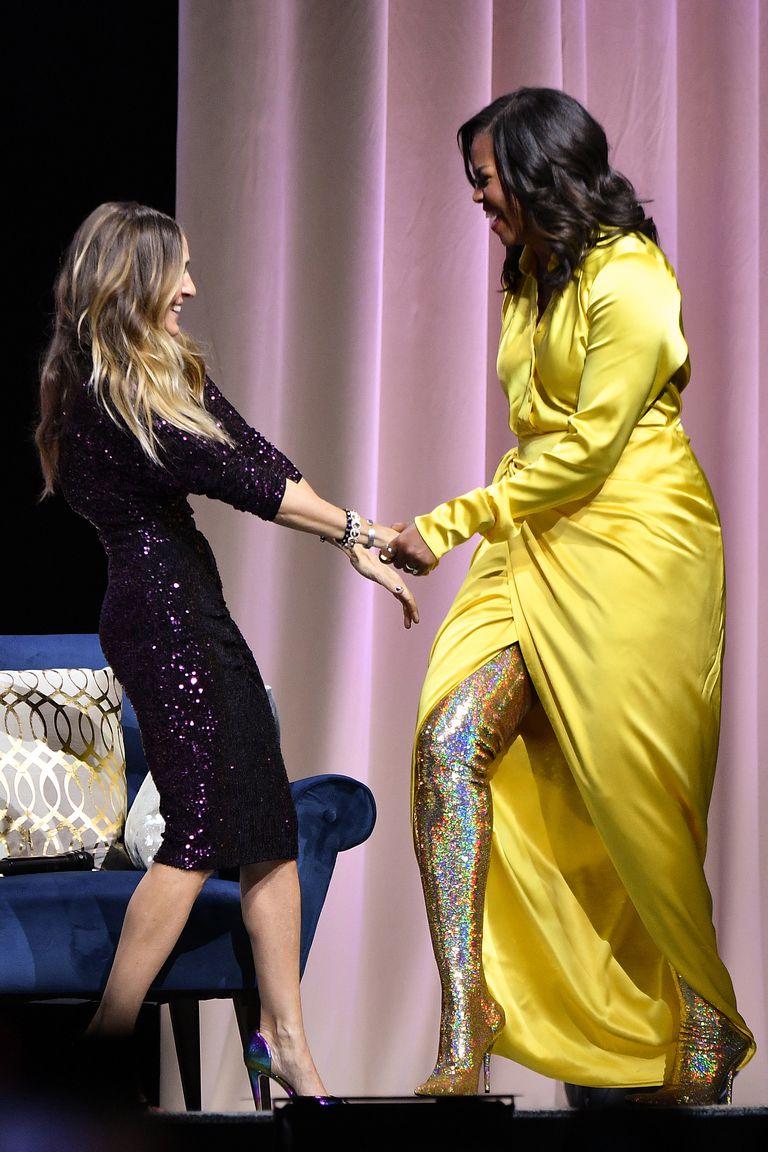 Getty Images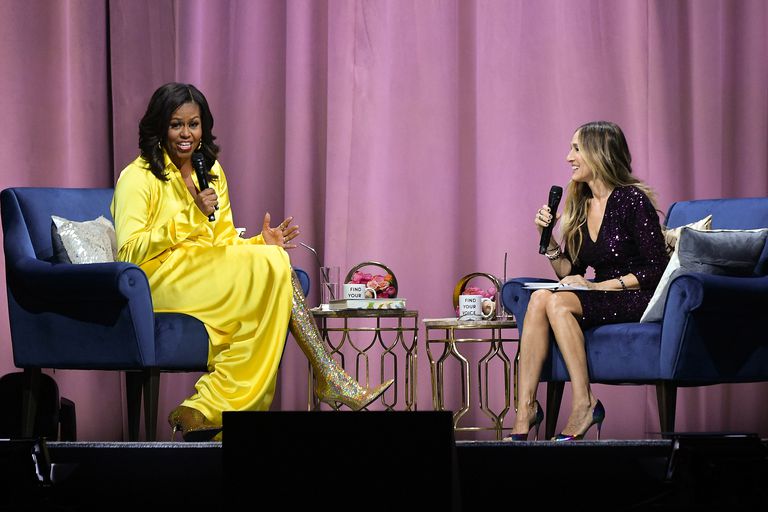 Getty Images
In all honesty, no one saw this coming from Mrs. Obama considering the fact that the shoes exude the kind of vibes of what Balenciaga would create for stars like Rihanna, Kendall Jenner or Kim Kardashian, and the most interesting part? The 54-year-old style icon pulled them off with total aplomb.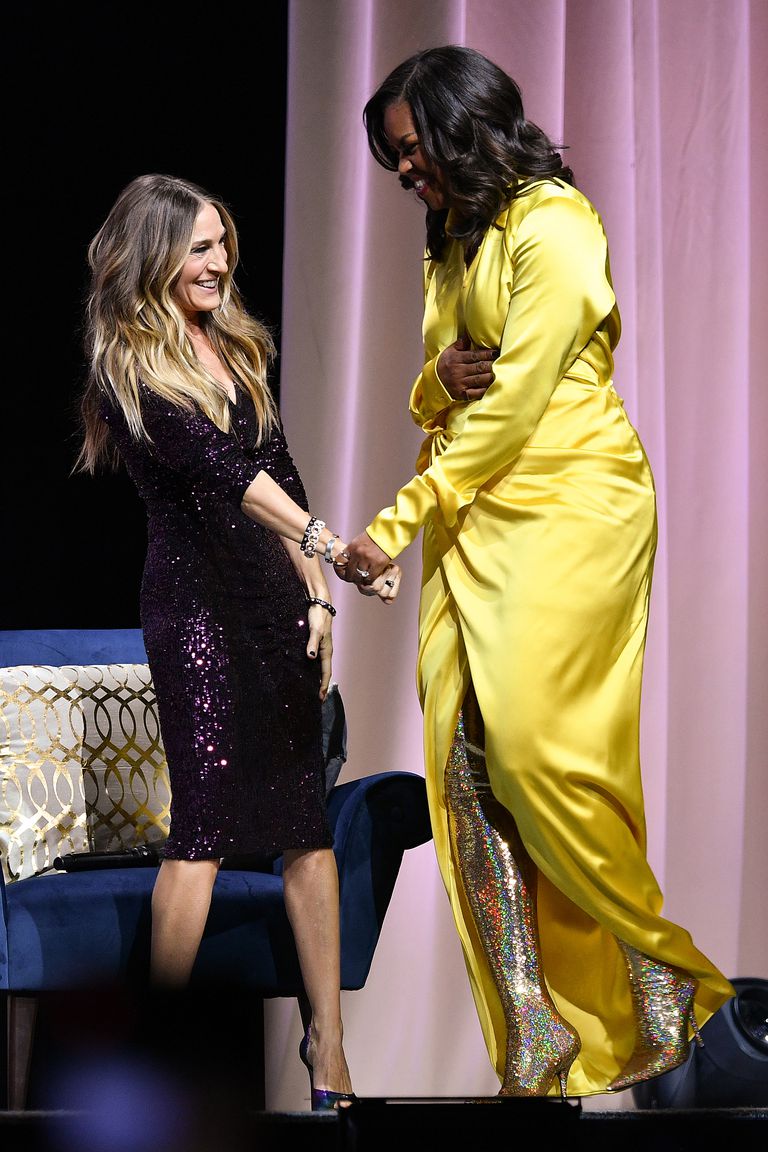 Getty Images
When it comes to glitzy fashion statement with showstopping vibes there's one label that rules the roost and that's Balenciaga. The brand headed by creative director Demna Gvasalia is famed for razzle-dazzle designs that can be associated with A-list celebrities and Obama's ensemble is from the brand's spring/summer 2019 show.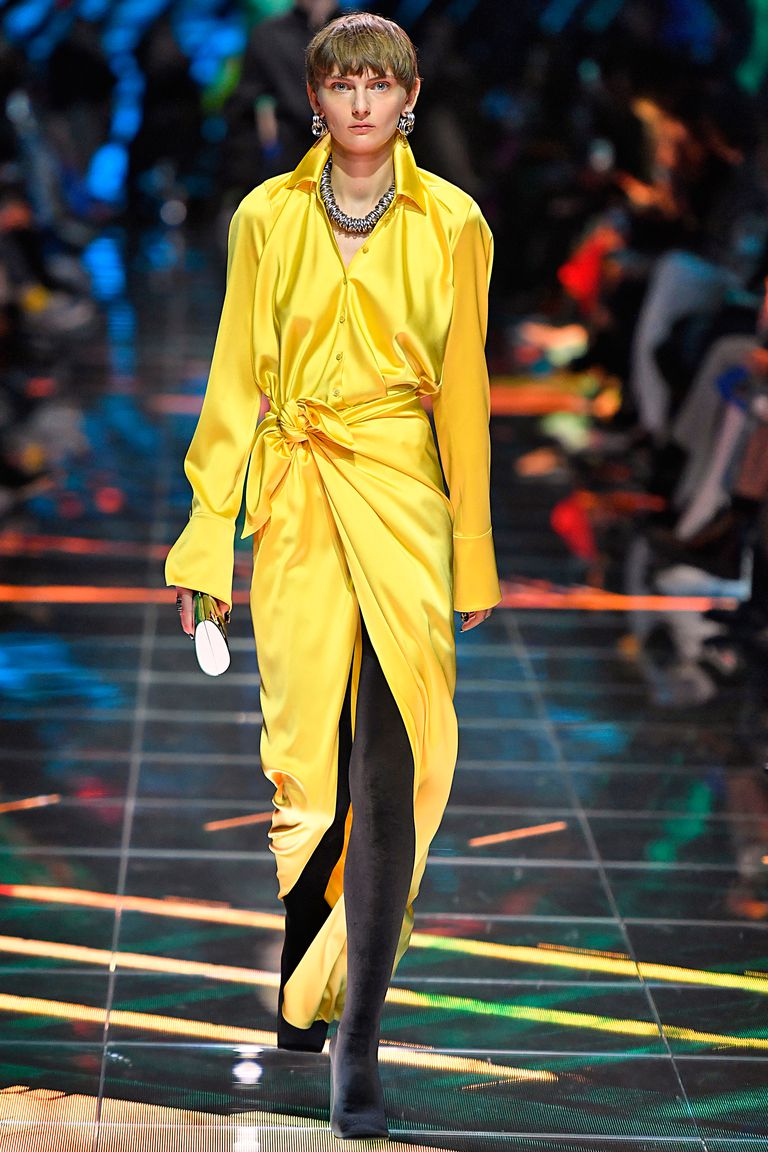 Getty Images
Good job!