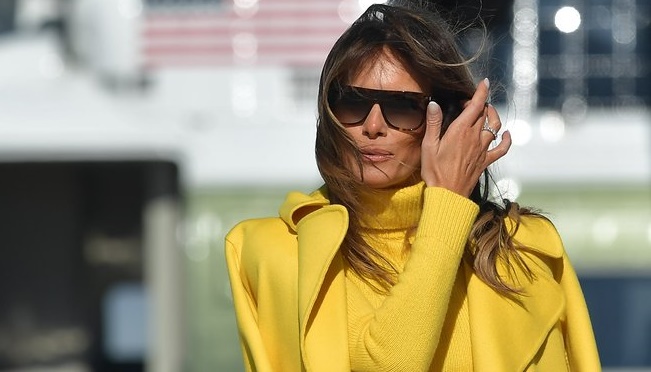 Whether she's out on an official assignment or personal parade, Melania Trump always dressed to the nines and the two-tone ensemble she wore when leaving the White House is no different. 
The FLOTUS was pictured exiting the Oval Office wearing an interesting combination of yellow and brown hue by pairing a bright yellow sweater and matching coat with a brown leather skirt.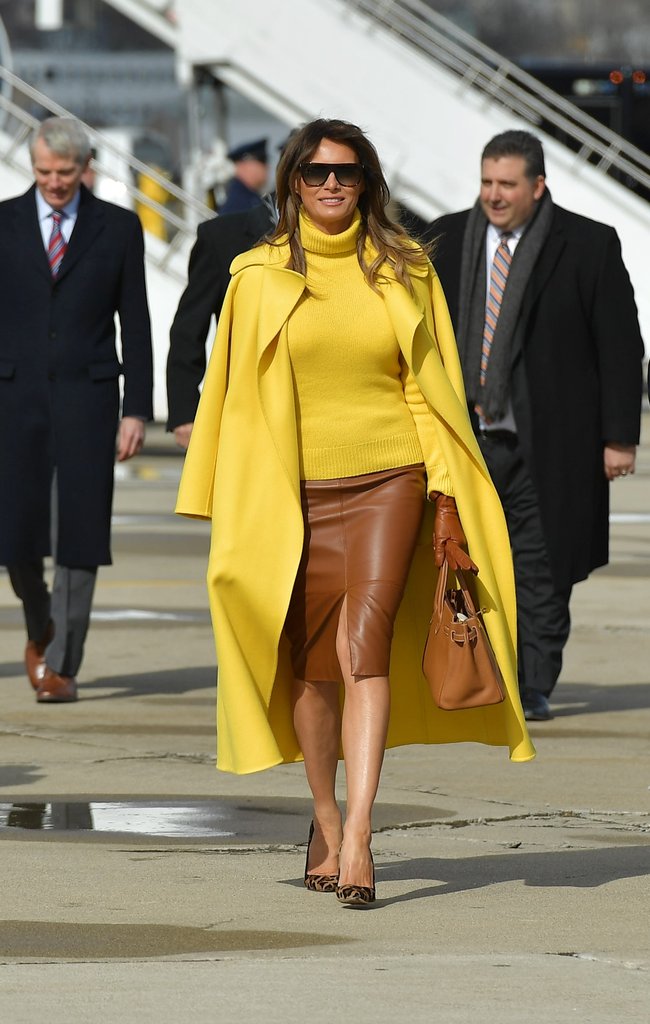 Getty Images
Trump kept her accessorizing understated in order to add some more attitude to the look, teaming it with a pair of leopard-print heels, a matching bag, and oversized sunglasses.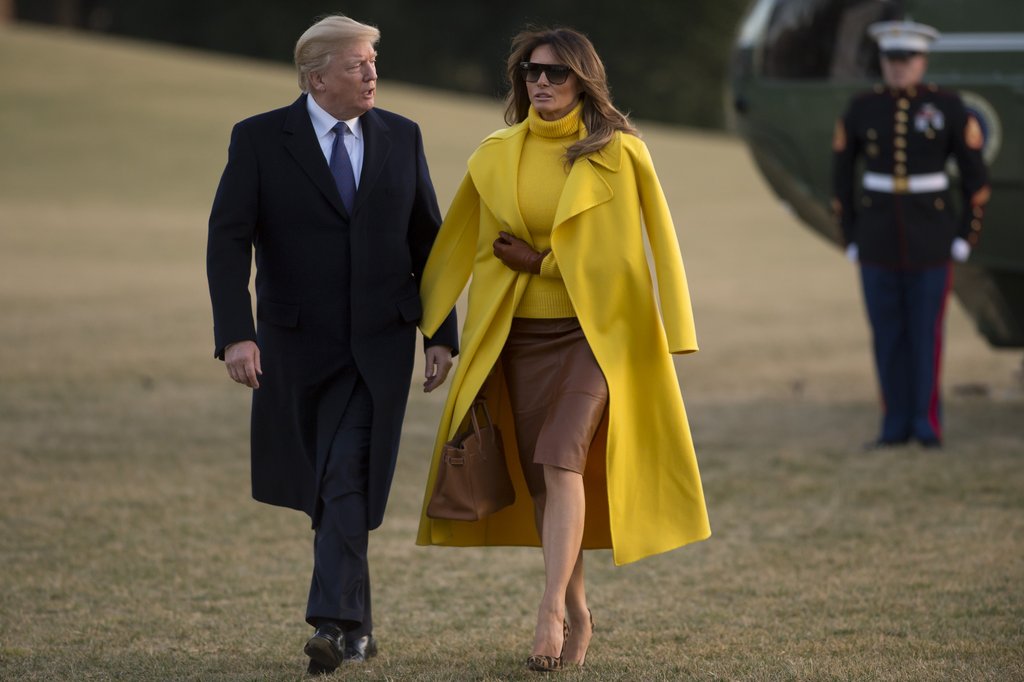 Getty Images
Countless times she has given us the pleasure to view her take on fashion, but her new look is a lesson to give the bright hue a new twist — which means we need to rethink how we wear the color after seeing how the FLOTUS styled her eye-catching piece.