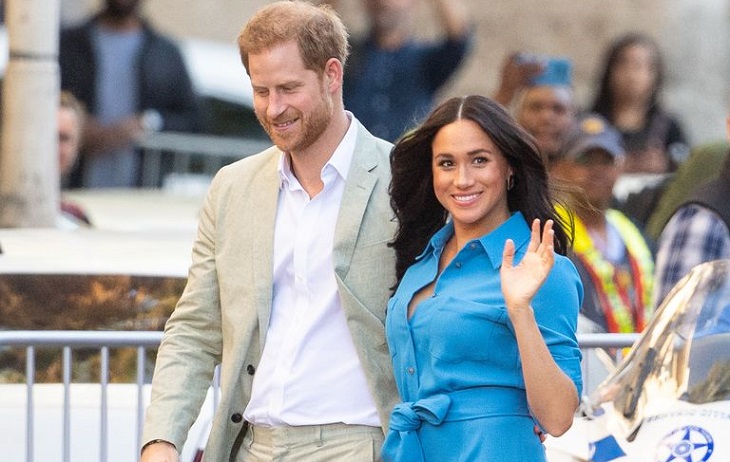 Meghan Markle, Prince Harry, and baby Archie are in Africa, (South Africa precisely). The British royals arrived at the Cape Town International Airport early yesterday to commence their official 10-day royal tour of the Southern African region. 
Upon the arrival, the family of three embarked on a short journey to Nyanga for their first engagement of the royal tour, where they were welcomed by a large group of children and young people. The couple then danced with locals as they visited a Justice Desk initiative in Nyanga.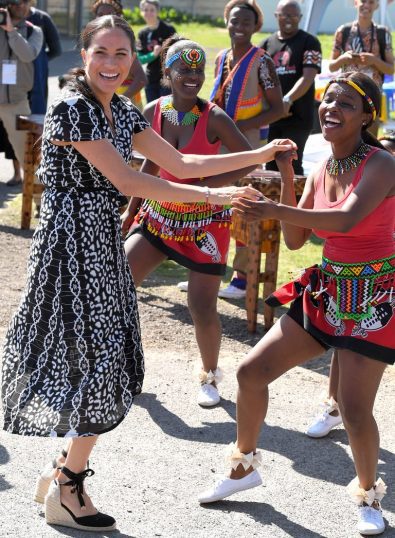 Getty Images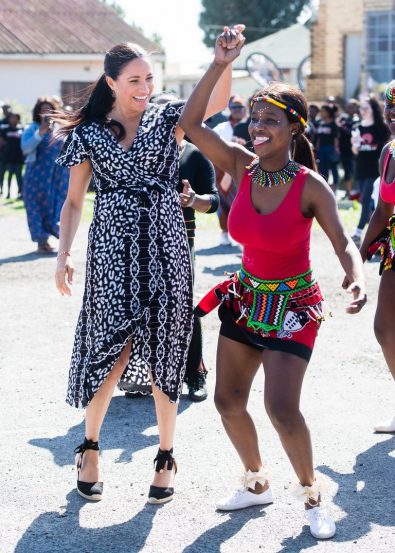 Getty Images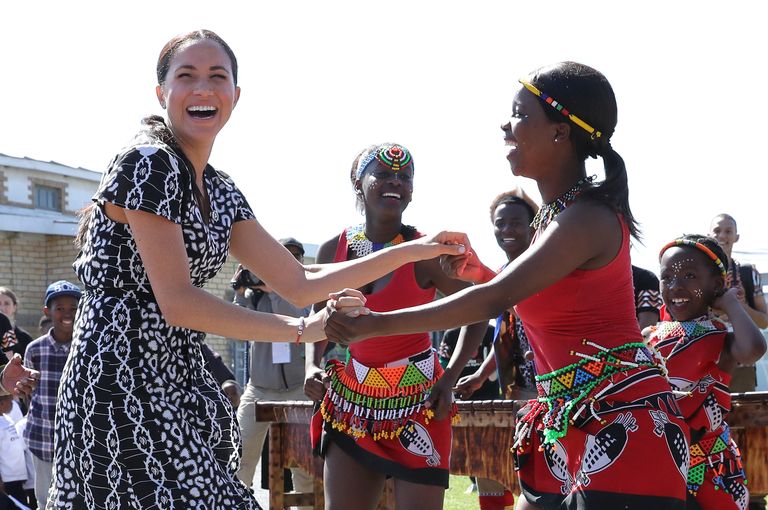 Getty Images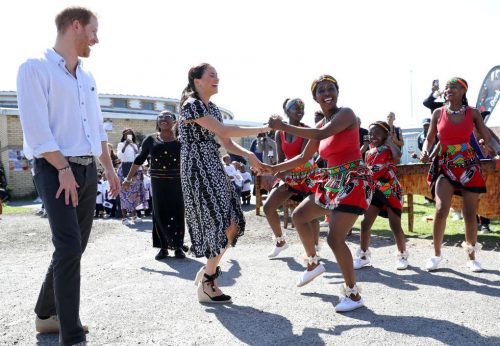 Getty Images
While the pictures show the beaming-looking royals posing and exchanging pleasantries with Children, Meghan was outfitted in a stunning black-and-white wrap dress by Mayamiko, a dress she paired with a pair of ankle strap wedge sandals. The easy-breezy ensemble featured a tie waist for the Duchess to accentuate her figure.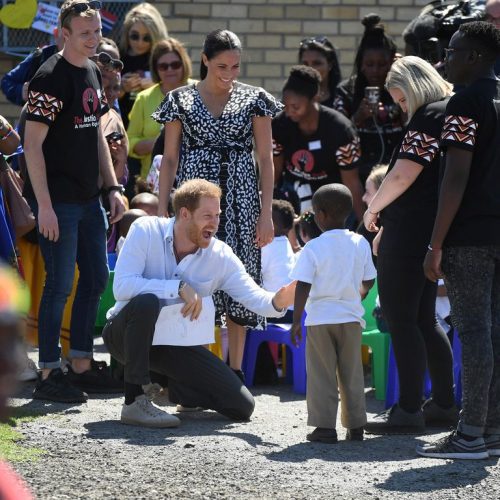 Getty Images
As their trip is focussed on empowering women and connecting with local communities, the Duchess gave a touching speech where she described herself a 'Sister. "While I am here with my husband as a member of the Royal Family, I am here with you as a woman, as a wife, as a woman of color and as your sister,' said Meghan during her heartfelt speech.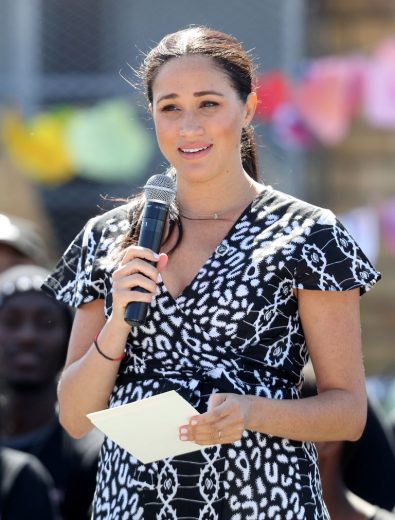 Getty Images
Prince Harry also in his speech cited President Cyril Ramaphosa's statement over the recent violence in South Africa, adding that 'no man is born to cause harm to women. "No man is born to cause harm to women, this is learned behavior, and a cycle that needs to be broken," the Duke of Sussex said.
"So now, it's about redefining masculinity, it's about creating your own footprints for your children to follow in so that you can make a positive change for the future. To me, the real testament of your strength isn't physical, it's what's up here and what's in here. "Your strength is in your spirit, which for me means honoring and protecting my wife, and being a positive role model for my son," he continued. 
For their second engagement in Cape Town, the Duchess made a quick change into a seriously chic blue shirt dress that featured tie waist and two leg slits. As conservative as Kate Middleton, this is not the first time Meghan is seen wearing the breezy ensemble. She first wore the ensemble in Tonga last year, when they were on their royal tour of the Pacific.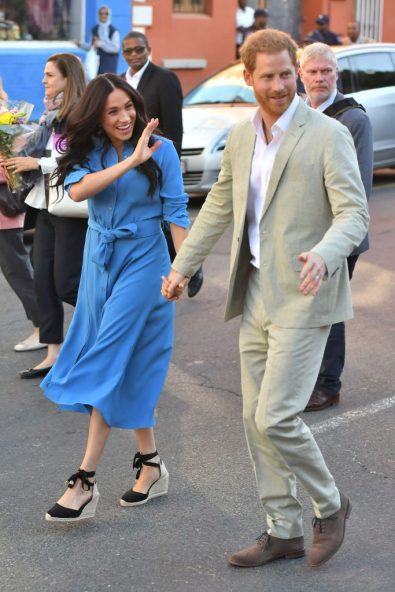 Getty Images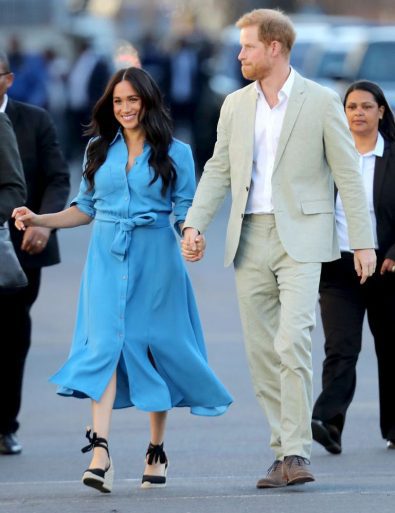 Getty Images
Meanwhile, her husband appeared dapper, wearing a somewhat grey suit with a white shirt underneath.