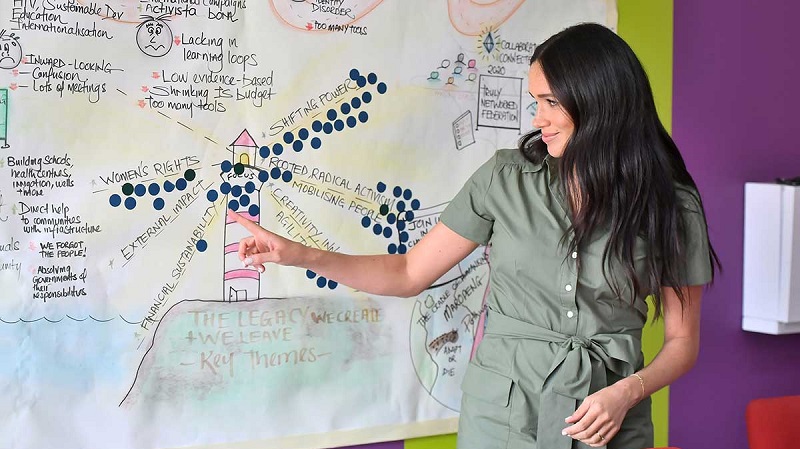 Meghan Markle's royal outing means a whole lot to the fashion community. An opportunity we've always enjoyed to see the Duchess of Sussex become more experimental with her style. Because not only have we seen her take the formal route in blazers and crisp button-downs, or a glamorous evening gown but opts for relaxed vibes.
While continuing her royal tour yesterday in South Africa, Meghan went for a smart casual look, sporting a khaki shirt dress from a Canadian label ROOM 502. She accessorized with black Manolo Blahnik pumps, and the Labyrinth earrings by Pichulik, with her full hair in back and front cascading vibes.
Getty Images
The Duchess visited the international organization to discuss the urgent need to address sexual violence against girls in schools, where she spoke candidly about gender-based violence. "If within your community, everyone's just like that's just what's done, that's just how it is, then you're shamed… even talking about it even though you're the victim," she said according to Hello! report.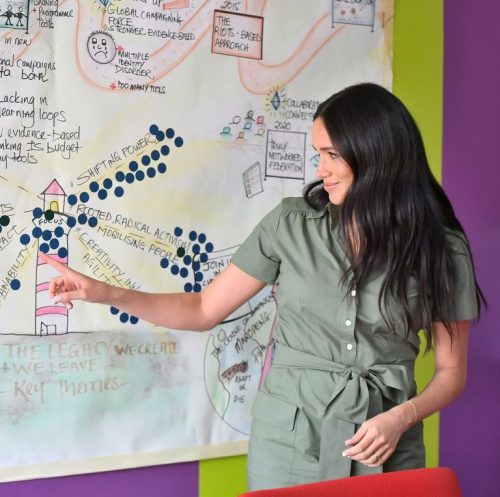 Getty Images
According to the Duchess, South Africa is a "crisis state" when it comes to gender-based violence. "It is a crisis state here. The age range… is really staggering," she said.
Meghan also visited the University of Johannesburg, where she talked about gender equality of women in higher education.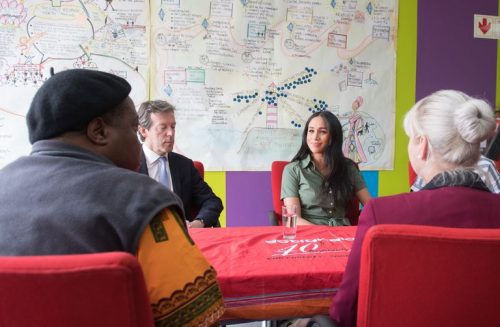 Getty Images
"The goal here is to be able to have gender equality, to be able to support women as they are working in research and higher education goals. And also be able to have workshops to convene things that are really helping people understand the importance of gender equality," she said during a roundtable discussion.