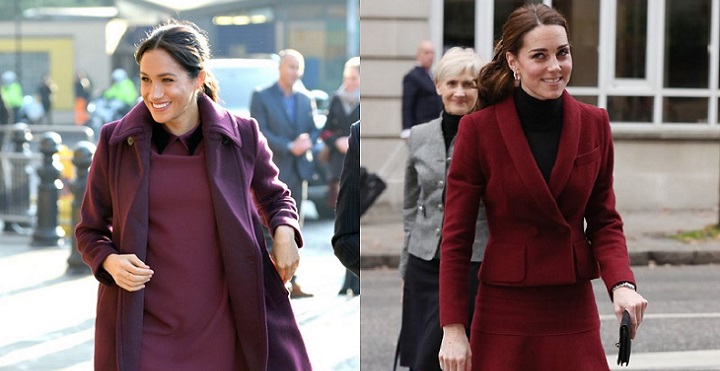 Meghan Markel and Kate Middleton are two Duchesses with different schedules and royal duties to perform. So it always exciting to have something to link them together whether through an event or fashionably, just like yesterday where the two unexpectedly wore a near-identical outfit to different occasions.
Earlier in the day, the Duchess of Sussex visited the Hubb Community Kitchen for her first charity project – the Together: Our Community Cookbook in support of the women which were affected by the Greenfell Tower fire disaster last year. For the event, Markle donned a burgundy Club Monaco mini dress and a coat completed with a black pantyhose and a pair of black Givenchy ankle boots. Her look was understatedly chic in keeping up with her sleek dress sense: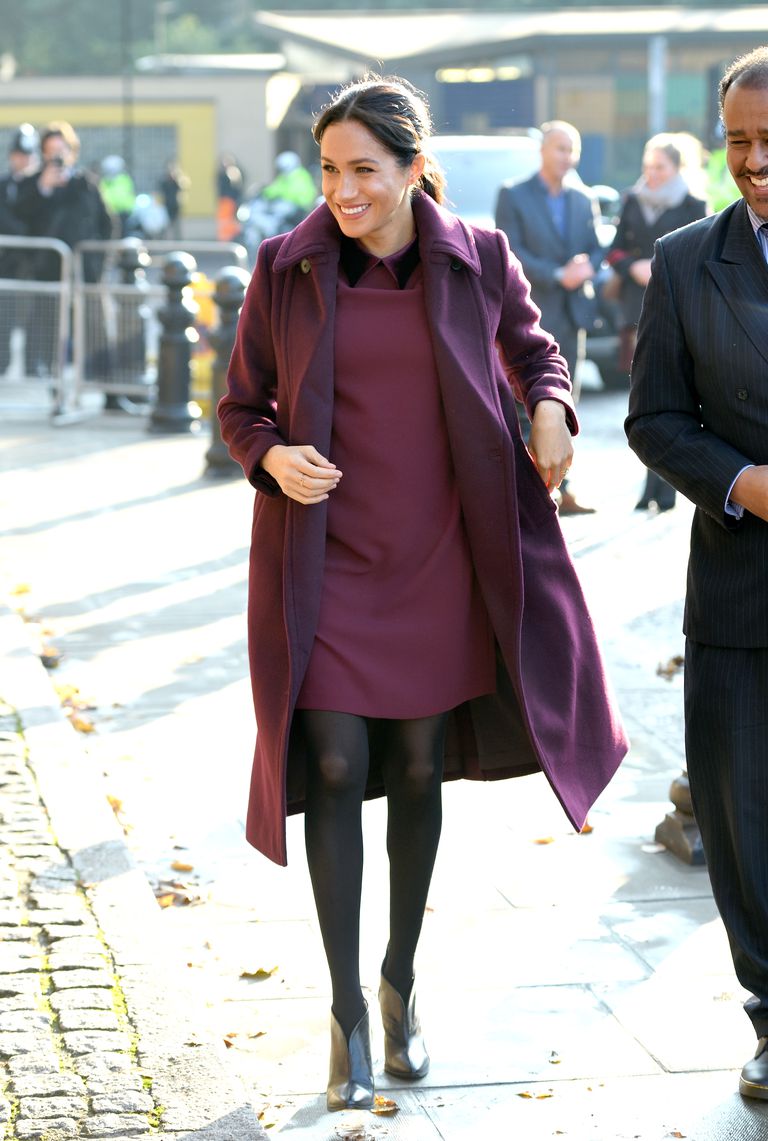 Getty Images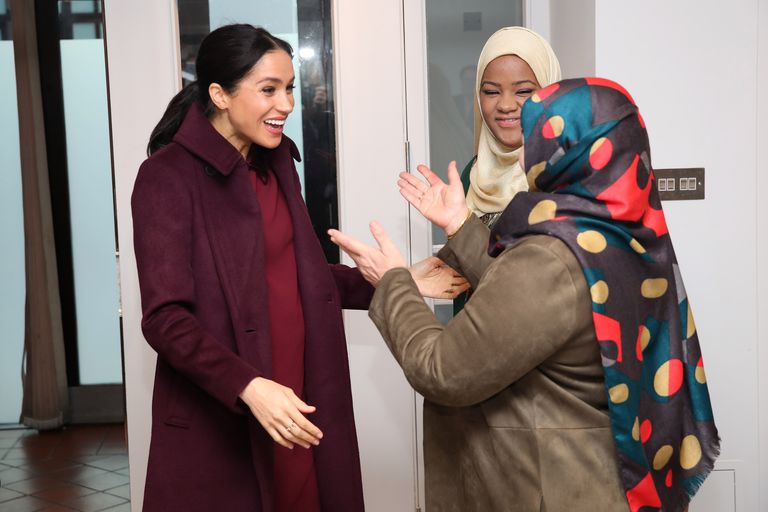 Getty Images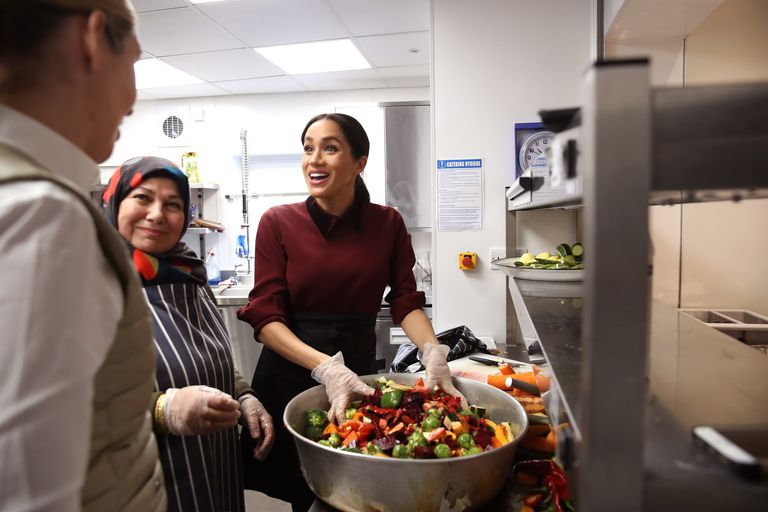 Getty Images
However, the Duchess of Cambridge also stepped out later in the day to visit UCL Developmental Neuroscience Lab at University College in London, wearing an almost identical outfit that had fans linked her to Meghan's outfit. The mother-of-three was outfitted in a fitted skirt suit in matching hue, layered over a black turtleneck sweater and pantyhose where she finished with heels: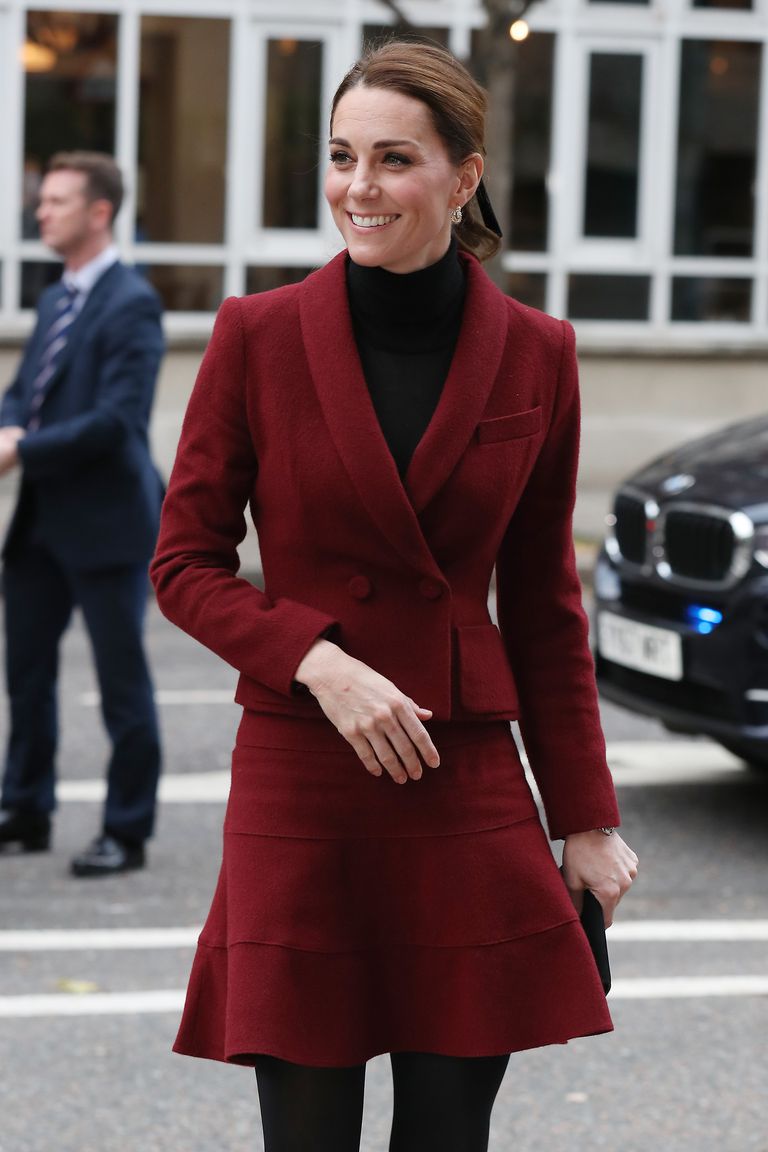 Getty Images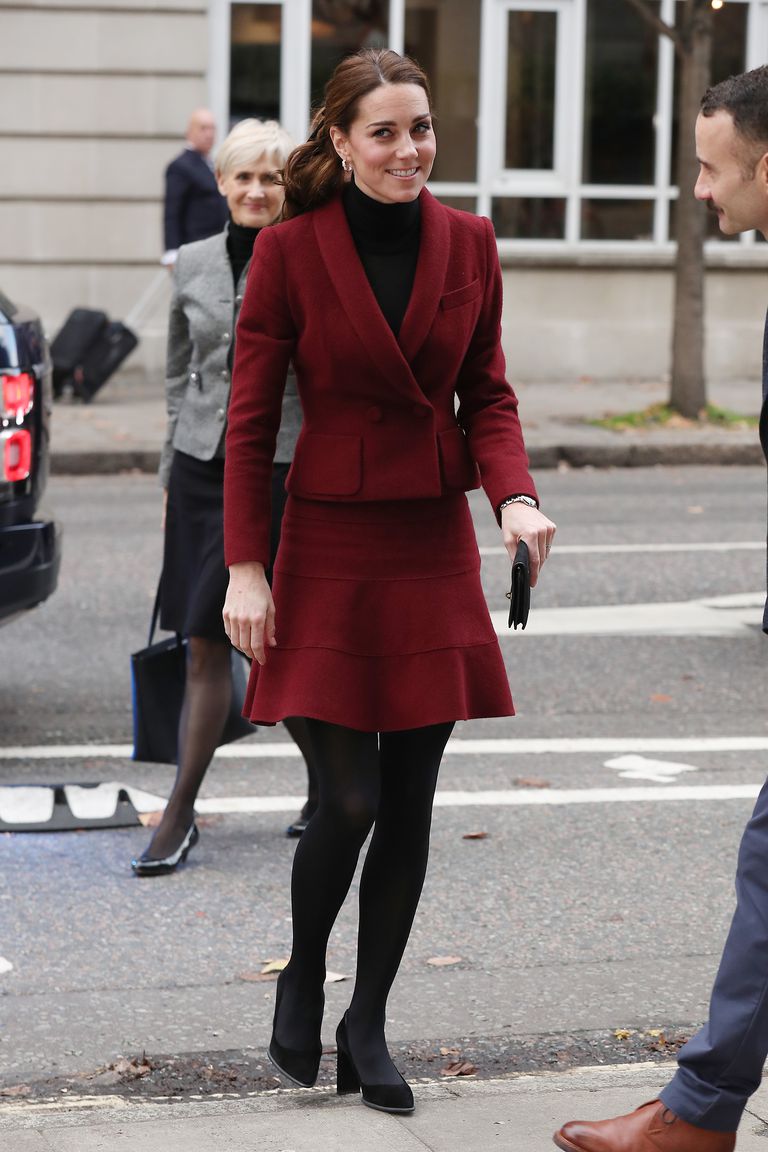 Getty Images
The similarity between Middleton's outfit is not far from Meghan's, thanks to the rich burgundy hue and black color combo — a look many have cited she was paying a tribute to the expectant mom. Apart from that, it boasts a bond of royal sisterhood which completely makes real sense.