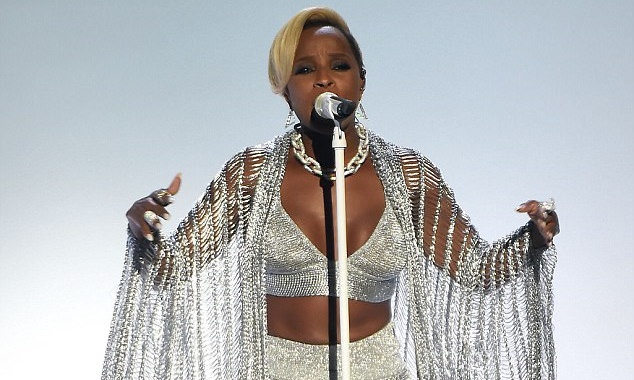 While most of us are still planning to slay our way up to the end of the year, Mary J. Blige was one step into the future in silver chainmail ensemble at the 2017 annual BET Awards. The singer sashayed onto the stage last night dripping completely in a futuristic-inspired fashion. And to be honest, we're finding it hard for the right word to describe it. It could pass off for a naked dress, bikini, or a see-through ensemble but all in all, Mary left showgoers unconscious with this look.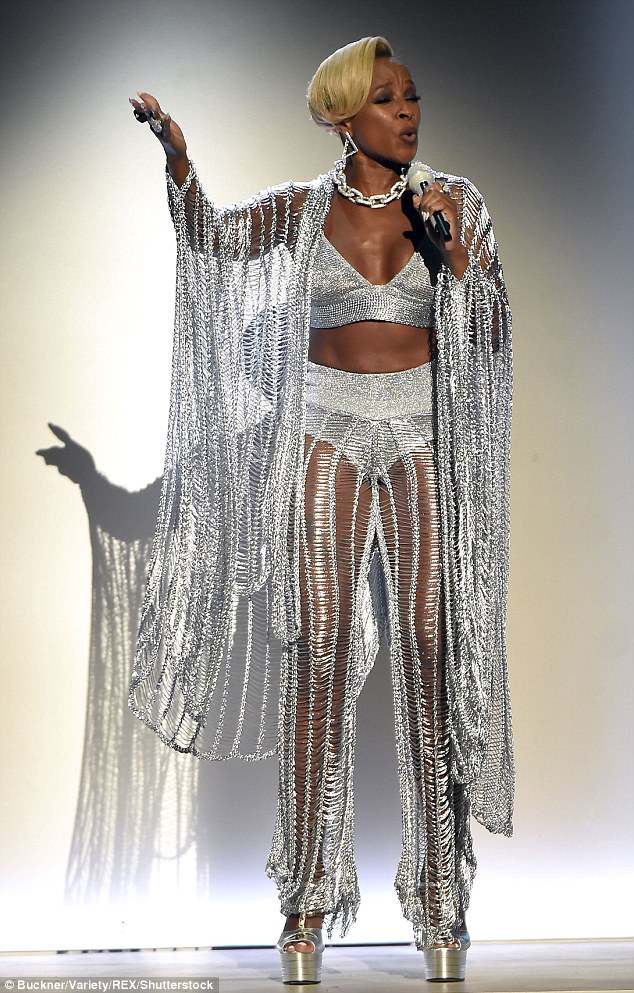 There was also a huge chain choker necklace to keep her neck fashionably secured and a pair of platform heels to crane her height.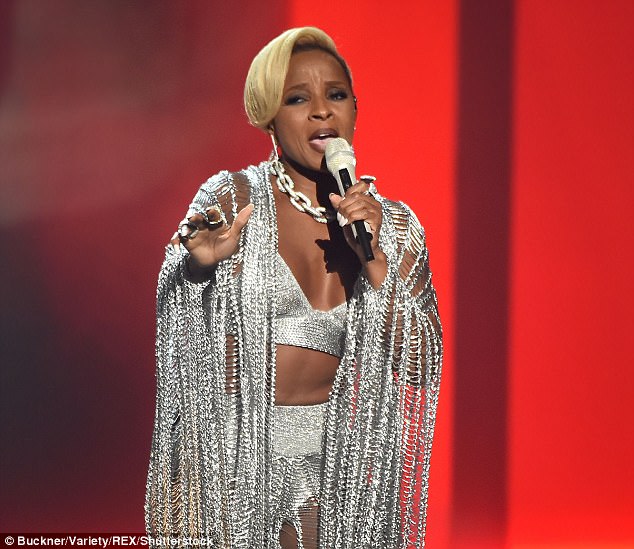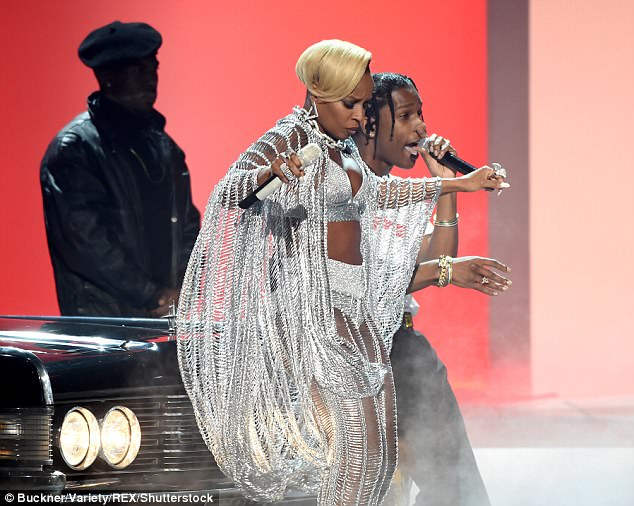 According to reports, Mary J's performance was an energetic one as she was joined by A$AP Rocky to shake the stage while delivering Set Me Free and Love Yourself.
[otw_shortcode_button href="https://twitter.com/fashionpolicing" size="medium" icon_position="left" shape="round" target="_blank"]Follow us on Twitter![/otw_shortcode_button]