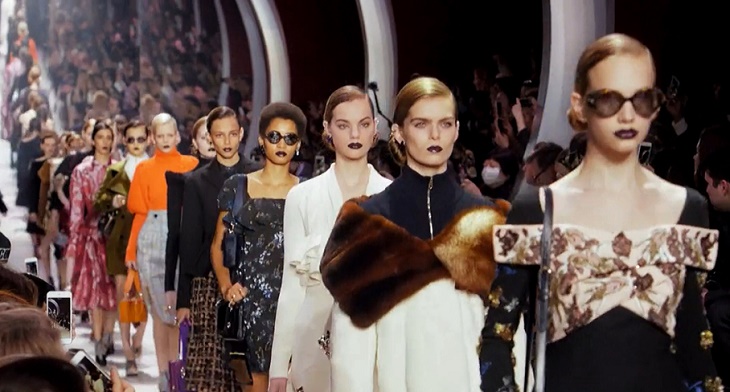 It goes without saying that the catwalk is often filled with super skinny models but French fashion powerhouses LVMH and Kering — luxury conglomerates that own big names like Gucci, Celine, Louis Vuitton, and Dior have announced it will no longer approve of size zero models in their catwalk shows as well as photo shoots. The ban is "to ensure the well-being of models" following a new charter created by the fashion empire. 
Now, female models must boast a minimum of a U.S. size 2 ( 34 in French size) while a French size 44 for men, alongside a valid medical certificate for a proof of fitness. Additionally, the ban is also extended to young models below 16 not to model in items of clothing meant for adults. Reacting to the new development, an LVMH director, Antoine Arnault said, "We have the responsibility of building new standards for fashion and we hope to be followed by other players in our sector."
Meanwhile, the New York Fashion Week kicks off today, so there's a huge hope to see healthy-looking models parading the runway.
[otw_shortcode_button href="https://twitter.com/fashionpolicing" size="medium" icon_position="left" shape="round" target="_blank"]Follow us on Twitter![/otw_shortcode_button]