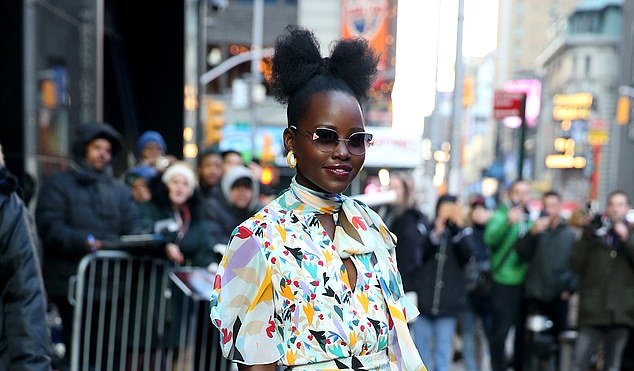 When it comes to depicting her movie character on the red carpet, Lupita Nyong'o doesn't do things by halves and that includes dressing eccentrically or treating us to her own vampy makeup moments, just like she did for an appearance on The Late Show with Stephen Colbert on Monday night.
During her appearance, the 36-year-old actress was set to promote her new terrifying movie 'Us' and for the show, she made an entrance wearing a sequinned, double-breasted Bande Noir jumpsuit, with long sleeves that give it a vintage vibe. She also maintained the same magenta outfit color with her lips and manicure.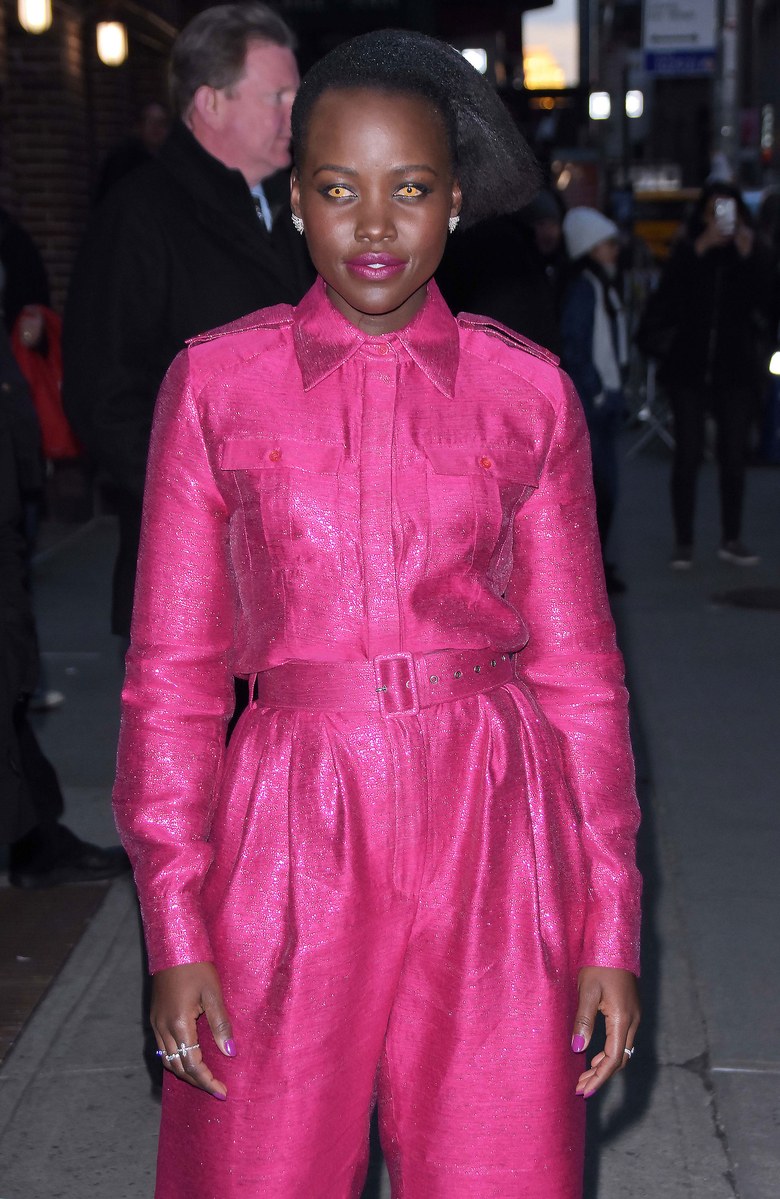 Getty Images
As you can see, Nyong'o came to demonstrate her movie role in real life — because what better way to promote a movie than invoking the character in whatever way into existence? Here, the Oscar-award winner wore a daring makeup that includes a seemingly scary pair of brown contact lenses surrounded by dark eye-shadow. She posted the pictures on Instagram referencing the movie director Jordan Peeled. As Nyong'o posted, "keep your eyes Jordan Peeled."
Just in case you missed it, this isn't her first take on a vampy makeup. Last week in London while premiering the movie, Nyong'o even took thinks to the new heights by sporting dark brown contacts along with a gothic makeup:
View this post on Instagram
Nyong'o appeared to be having fun with her new fashion discovery. According to her, the movie her the perfect inspiration to demonstrate her love for eccentric fashion. "Why not, a horror film is a really good excuse to be weird," the actress told ET during her US press tour in New York yesterday. Here, she's wearing a Balmain shirtdress underlayered with an edgy transparent jacket. Her hair was switched from blowout to jumbo braids.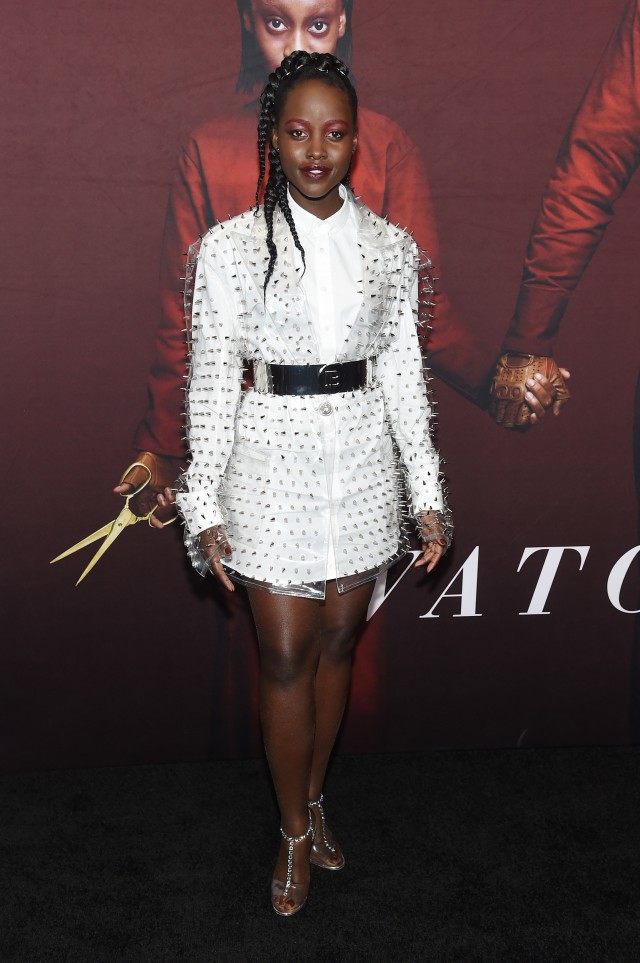 Getty Images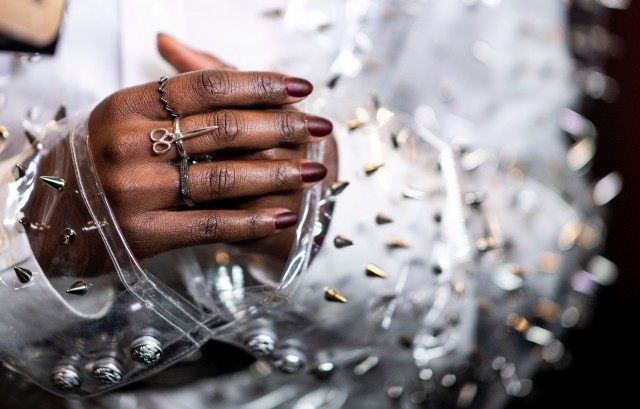 Getty Images
She was also pictured in the same day ahead of her appearance on Good Morning America. The black beauty looked colorfully chic in a floral dress, which she accessorized with red strappy sandals and a yellow bag. But this time around, the actress' hair was styled into a chic top bun.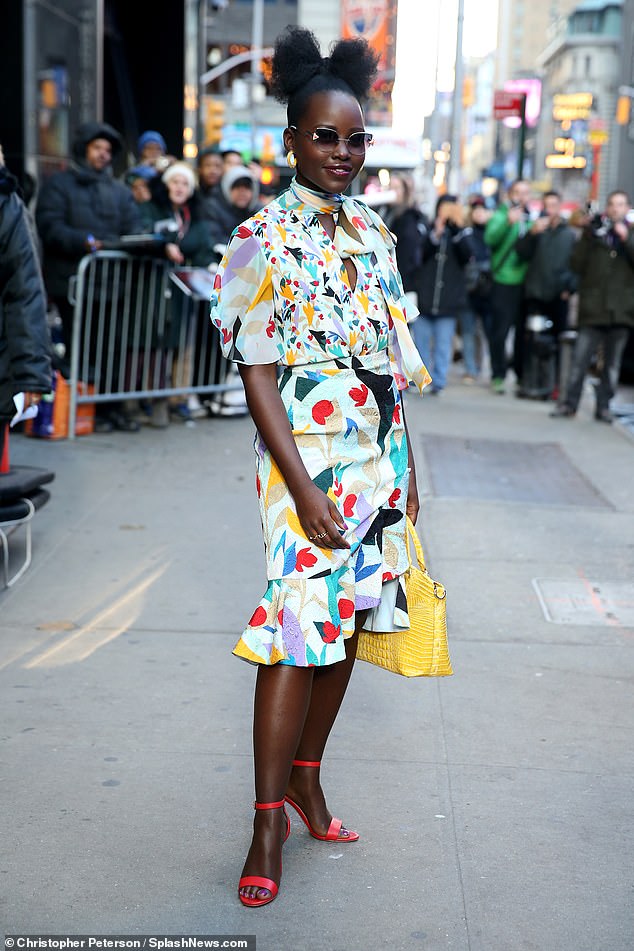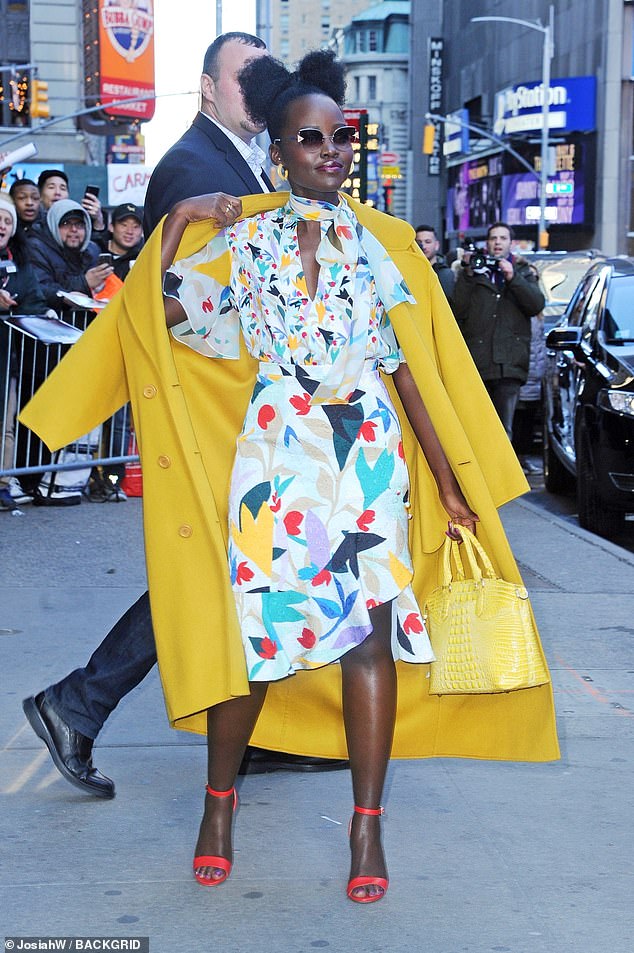 And meanwhile, we can't get enough of her finishing touches on this look, especially after the addition of a pair of gold earrings and mustard yellow jacket.