Without any doubt, Lupita Nyong'o was one of the best-dressed celebs at the 2018 Oscars Awards that took place last night. She arrived the red carpet draping in a sexy chainmail Versace gown that completely knocked our socks off. The gold number featured copious amounts of sparkles, unexpected detailing, and a daring thigh-high split which she completed with a matching clutch bag and a pair of black, ankle-strapped heels. To say the least, her look was a pure Perfection!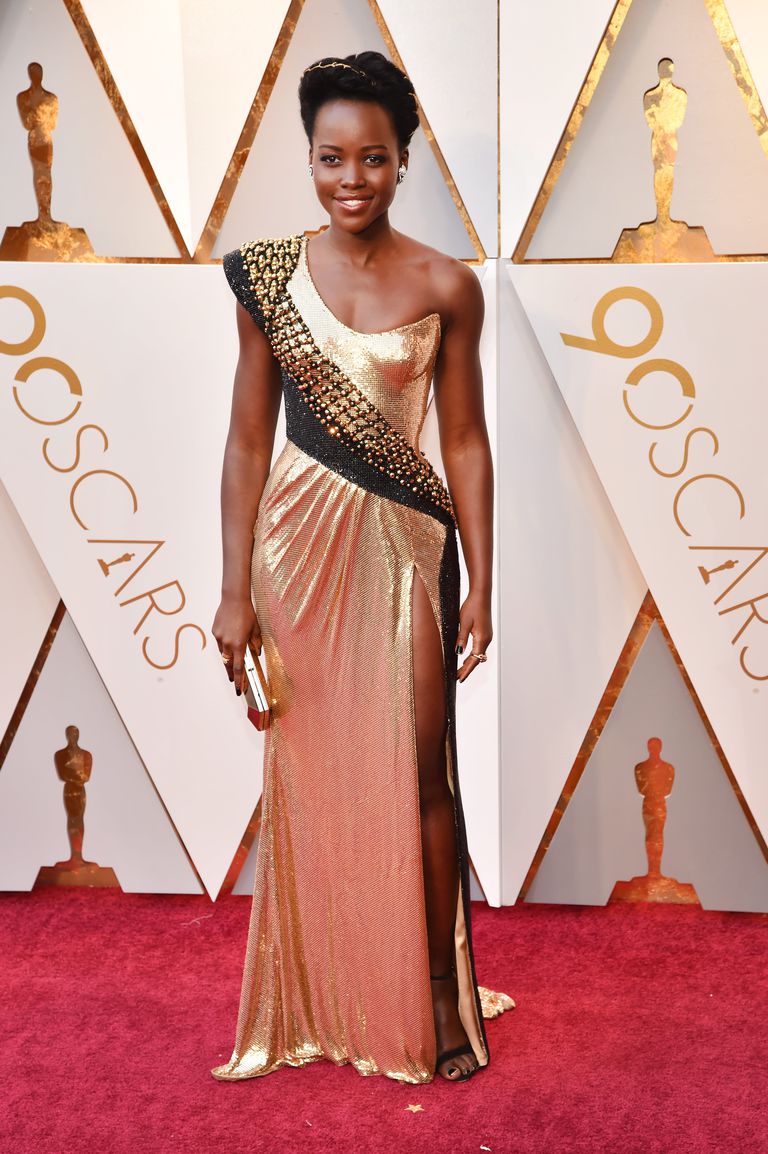 Getty Images
But however, it may interest you to know the actress' hair was not the average hairstyles you see every so often on the red carpet. Rather than opting for something we are used to, Nyong'o went all the way to Eastern Africa, taking her inspiration from the elaborate ancient Amasunzu hairstyle, which was worn traditionally by the people of Rwanda before the 20th century.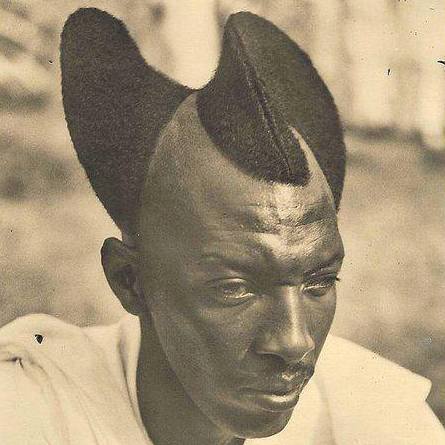 Photo via Pinterest
Basically styled into crests, the crescent-shaped hair is known to be mostly worn by men and unmarried women to indicate they are of marriageable age. And like the beautifully-looking unmarried woman that she is, Nyong'o jazzed it up with a gold hairpiece.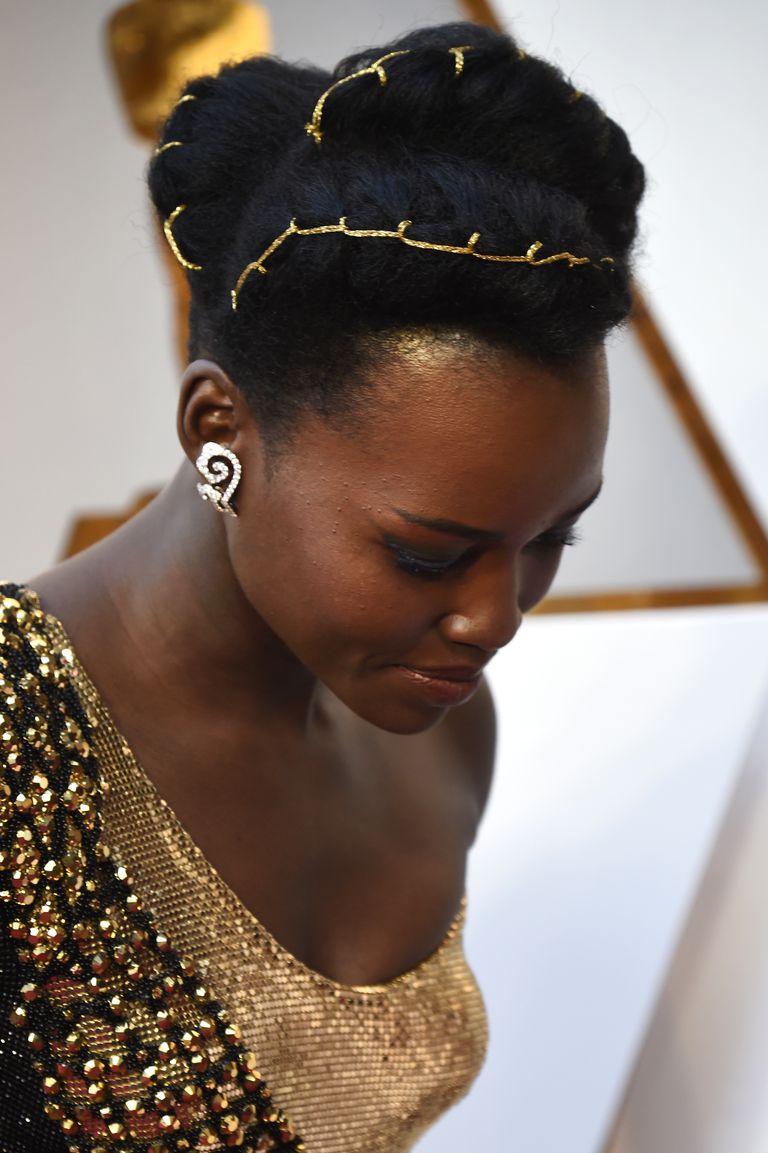 Getty Images
This isn't the first time the actress is showing her love for Africa when it comes to hairstyling. During the 2016 MET Gala, the Black Panther actress left mouths wagging when she sauntered into the building, rocking a long, gravity-defying, African-inspired hairstyle.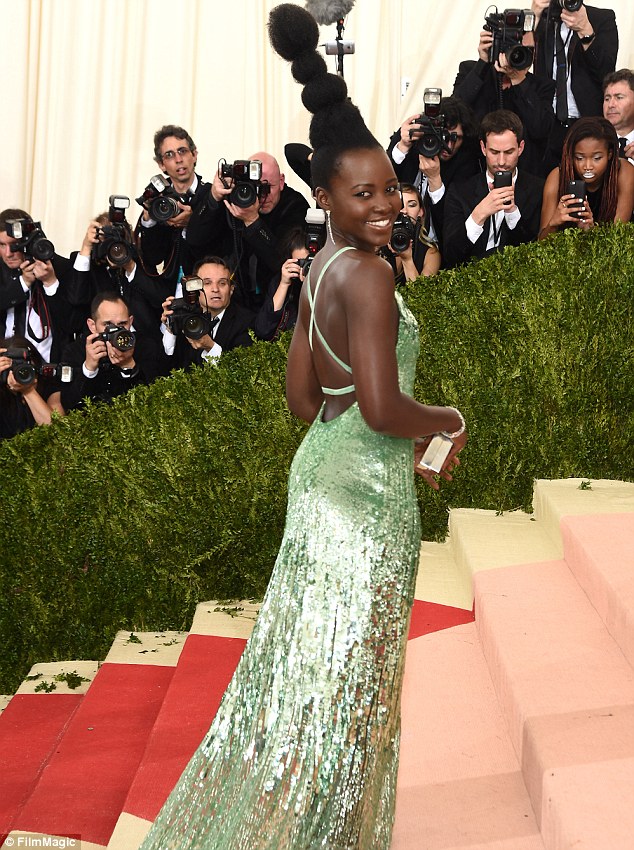 A hand of applause for the super-hero star.