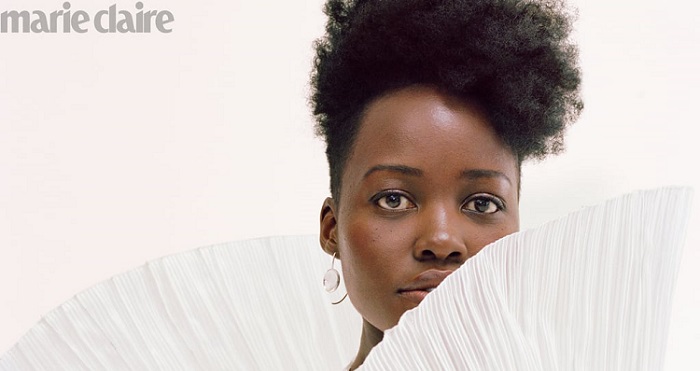 Lupita Nyong'o is gracing the cover of March's Marie Claire magazine, and she's the 'style icon turns scream queen' in her upcoming new Jordan Peele's horror movie, 'Us.'
The actress, who was captured by fashion photographer Daria Kobayashi Ritch in a series of photos channeled her true black beauty in Balmain, Givenchy, Gucci, Brandon Maxwell, Chloe, and Valentino while sporting her natural kinky hair.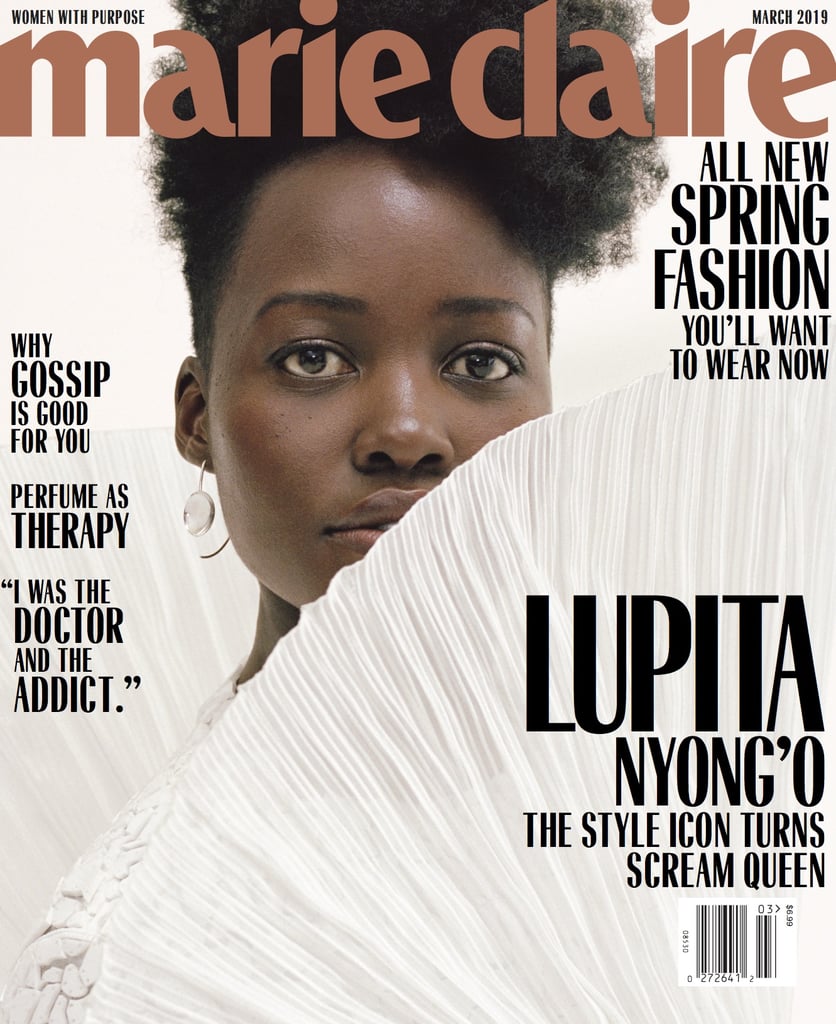 One of our best shots is the actress in Brandon Maxwell dress, that features sleeveless silhouettes and halter neckline, which create a show-stopping aesthetic. 
And in the accompanying editorial, Nyong'o talks about her massive success of Black Panther, family, politics and of course, her 'Us.' horror movie role, which will hit the theaters on March 15.
On Black Panther, the actress said; "It was the first time I put the release of a movie in my calendar." "I went opening night, and I was blown away," she continued. "I kept going back as though I didn't have anything else to do. I went to the cinema five times to watch that movie. I went with [film producer] Will Packer. Then I gathered the Black Panther cast and we went. Then I went with my best friend. And then I went by myself. I could not get enough of that movie. And then Daniel said to me, 'Jordan would love to be in touch with you.' I was like, 'Why are you even telling me that? You need to make it happen.'
On the support from her father, Nyong'o said, "It makes a huge difference to have a father who champions you. My dad was a feminist before it was cool for men to be feminists — his father too in many ways."
According to the 35-year-old, she went on a retreat after the success of Black Panther. "I went on a 10-day silent retreat. It was a gift. I did it for my birthday."
On the 'Us' movie, the Academy Awards winner also said, "Horror movies give us permission to be afraid in a world where you're not often encouraged to be fearful. Fear is something that is suppressed. And it's an emotion to be overcome. It's never an emotion to just experience. And in horror films, we give ourselves permission to do that. We all get into a room, and we know what we've signed up for. We go through it together, and it's cathartic."  Click on to see the rest of the images.