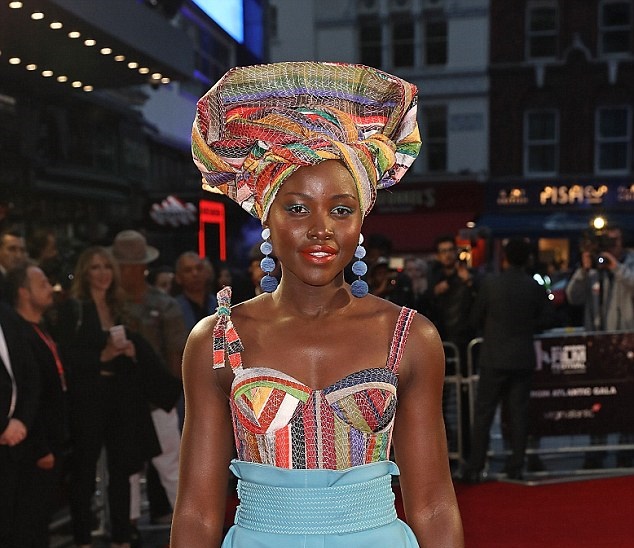 You might want to take a deep breath before letting your eyes focus on Lupita Nyong'o's look to London premiere of Queen of Katwe, because we think she may have outdone herself with this eye catching outfit. Lupita Nyong'o is already known for her incredible sense of style and when it comes to red carpet, she always dress to the nines, so it might not completely be a surprise that she's maintaining her style reputation.
Pictured during London premiere of Queen of Katwe last night, Lupita stepped out in African-inspired look, wearing a gorgeous multicolored headwrap with a matching sleeveless top that showed off quite amount of skin. She went further to team the look with a pair of cuffed powder blue high-waisted trousers that swallowed up her entire platform heels.
We particularly love the fashion-forward feel of the pants, which features an unexpected cuff and large belt at the waistline that created a minimizing and flattering look. Plus, the addition of a matching dangling earrings highlighted her face, making the beauty of her look speak for itself. All in all, it was Lupita Nyong'o — don't forget!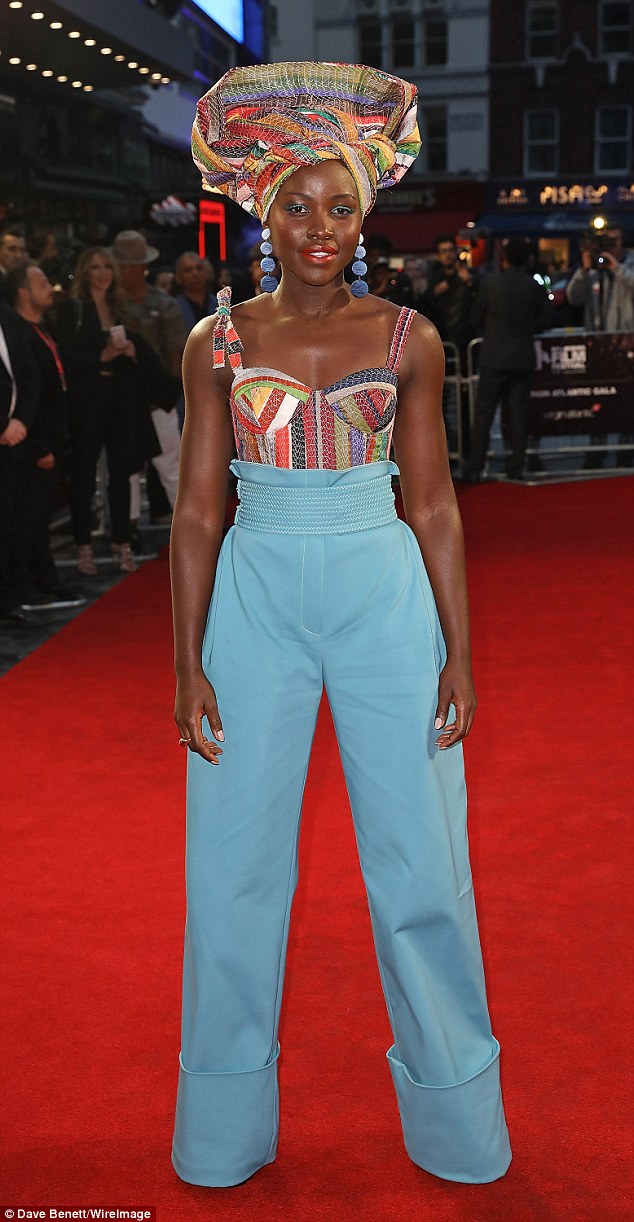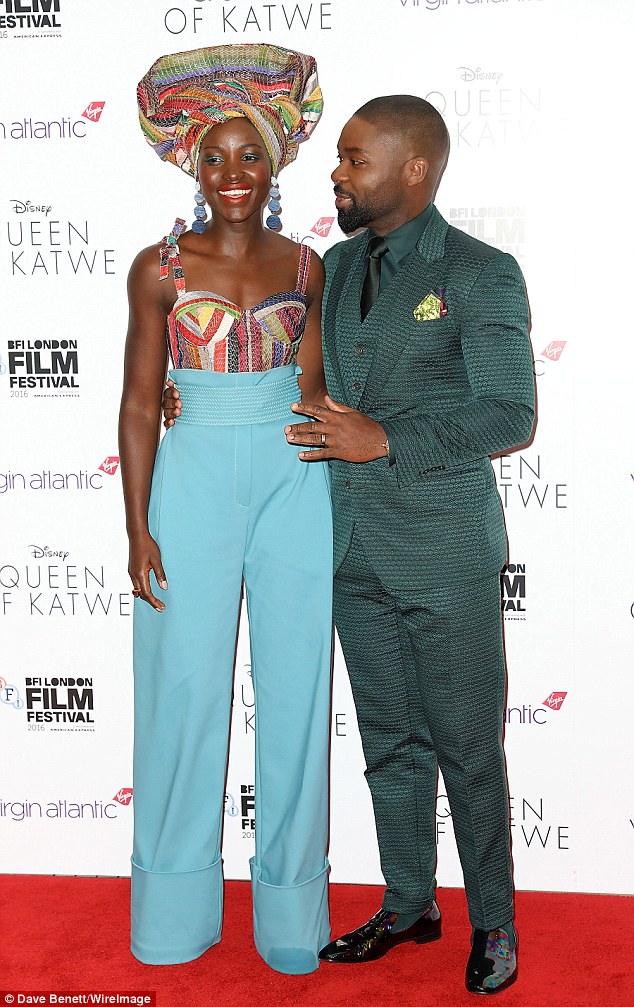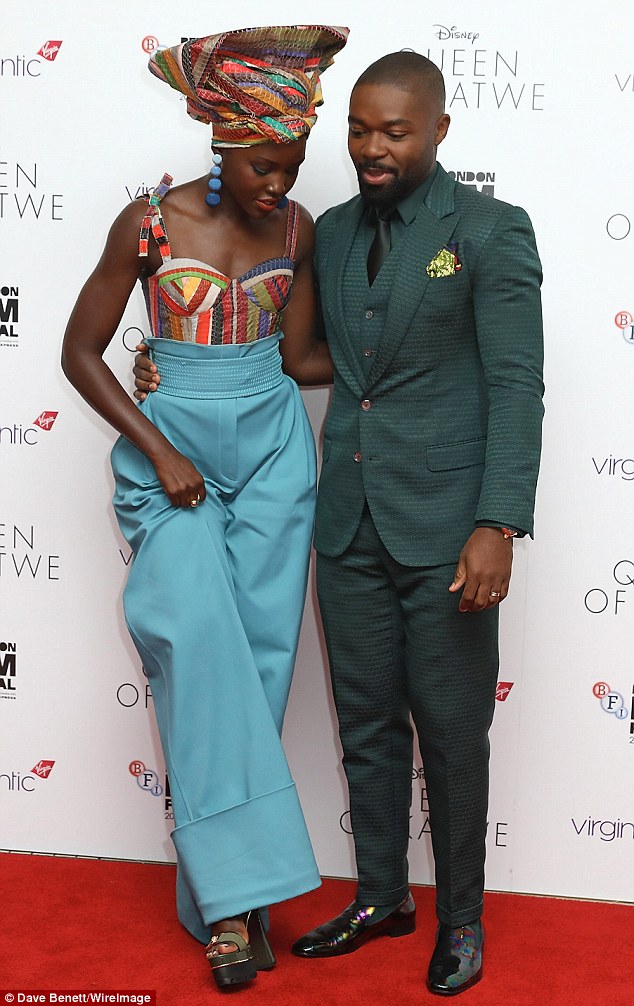 [otw_shortcode_button href="https://twitter.com/fashionpolicing" size="medium" icon_position="left" shape="round" target="_blank"]Follow us on Twitter![/otw_shortcode_button]