When it comes to red carpet style, Lupita Nyong'o is a total pro. The Black Panther actress showed exactly why she's one of the biggest slay queens of the moment as she stepped out to the 22nd Annual ACE Awards in NYC last night.
Wearing a breezy, cleavage-baring number with a pair of matching strappy heels, the 35-year-old looked amazing. The sleeveless yellow frock created a wonderful summery vibe, whilst the waist rope added a subtle fit and flare attitude.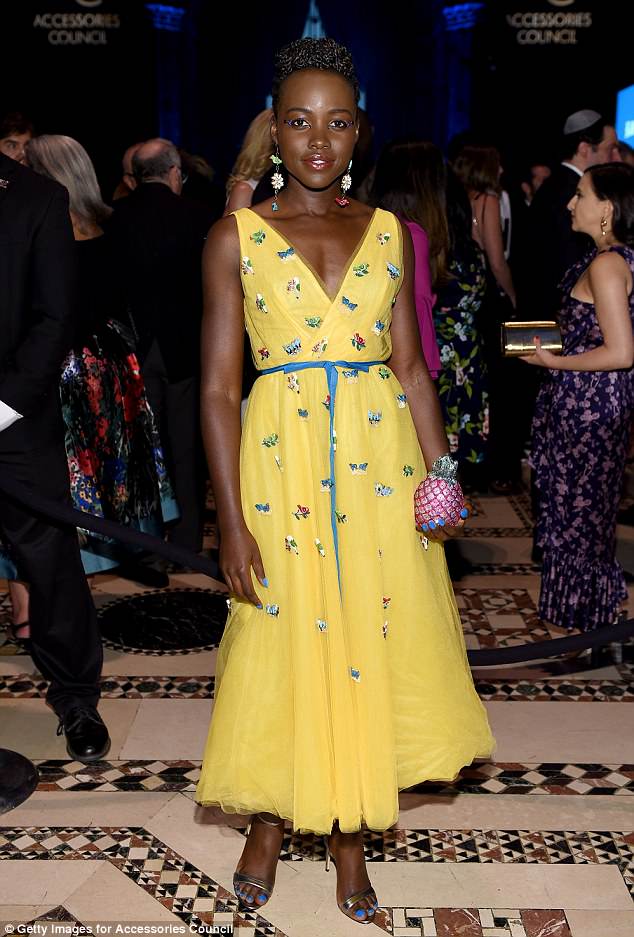 With a glamorous deep-v neckline dress like this, you could easily switch from one red carpet show to a summer wedding or garden party — you wouldn't need a change of clothes and you'd still feel comfortable all the while. But Nyong'o did not just stop there as she took the opportunity to add some personal twist, which instantly became a fashion statement.
Her accessories, a pair of notice-me charm earrings and a pink bejeweled pineapple clutch took the center stage and transformed the look, and her so-on-point makeup was finished with extra colorful bling. She continued the beauty spree leaving her hair in dramatic braids.
The actress even took to the 'gram to praise her makeup artist. "When your make-up artist is also a bomb photographer!" she wrote while sharing the image.