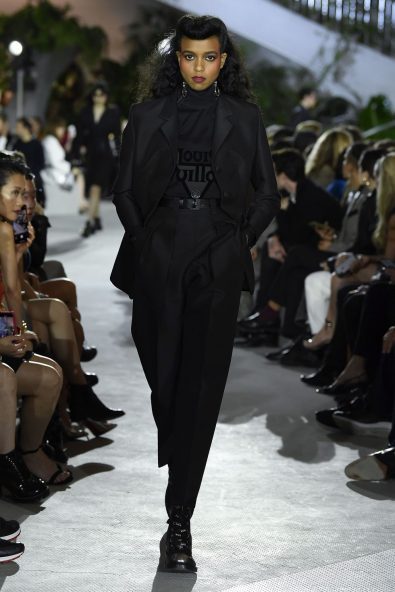 Photo courtesy: Louis Vuitton
In what could only be described as impressive, the creative director of Louis Vuitton, Nicolas Ghesquière paid some homage to JFK airport by transforming it into the runway for its Cruise 2020 show yesterday. With a long list of celebrity showgoers such as Cate Blanchett, Sophie Turner, Emma Stone, Jennifer Connelly, Ruth Negga, Willow Smith, and more, the terminal 5 ( a.k.a TWA Flight Center) of the New York City's John F. Kennedy International Airport was transformed and utilized by the French luxury label, where models strut to and fro to showcase its 2020 resort collection. 
"I was lucky enough to have landed at the TWA Flight Center in the late Nineties," Nicolas Ghesquière said in a statement. "It was something I could never forget. This place was forgotten for twenty years and now has come back to life. It's about rediscovering of an uncommon place that yet is a part of American heritage."
In the collection, the French designer captured our collective gaze in a range of structured and deconstructed designs — whether for office, party or playful glamour. Here, keep clicking to have a glimpse of the resort collection.
Photos: Courtesy of Louis Vuitton!