Of all the women we know in Nigeria, Lisa Folawiyo is among the five we can genuinely say her style is innovative and practical. With a stellar line-up of her eye-catching, understated outfits, you probably need no convincing that Lisa is a fashion and style savvy. She plays around with colors a lot and part of what makes her style very interesting is that she has a good eye for accessories, often sticking to fancy shoes and bags to make eyes run in her direction. 
And as you already know, denim pants are essential and as Lisa has proven in her looks, a stylish woman needs a pair with a polished, clean-cut for a sharp look. Here, 8 of her outfits we're loving this year.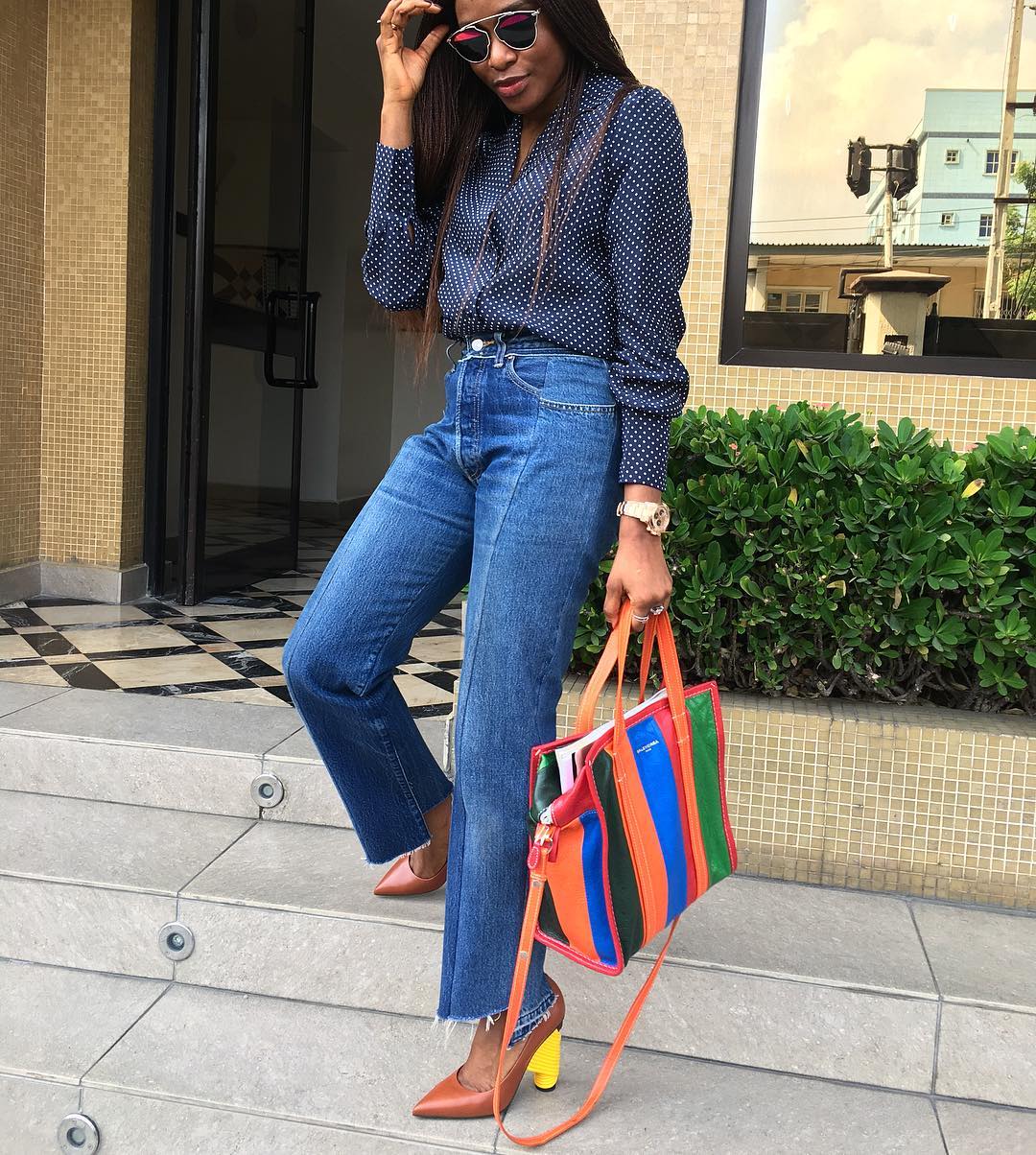 Instagram/lisafolawiyo
Stepping out in a denim and shirt look which is sensible enough for a business transaction and casual enough for late night and drinks.