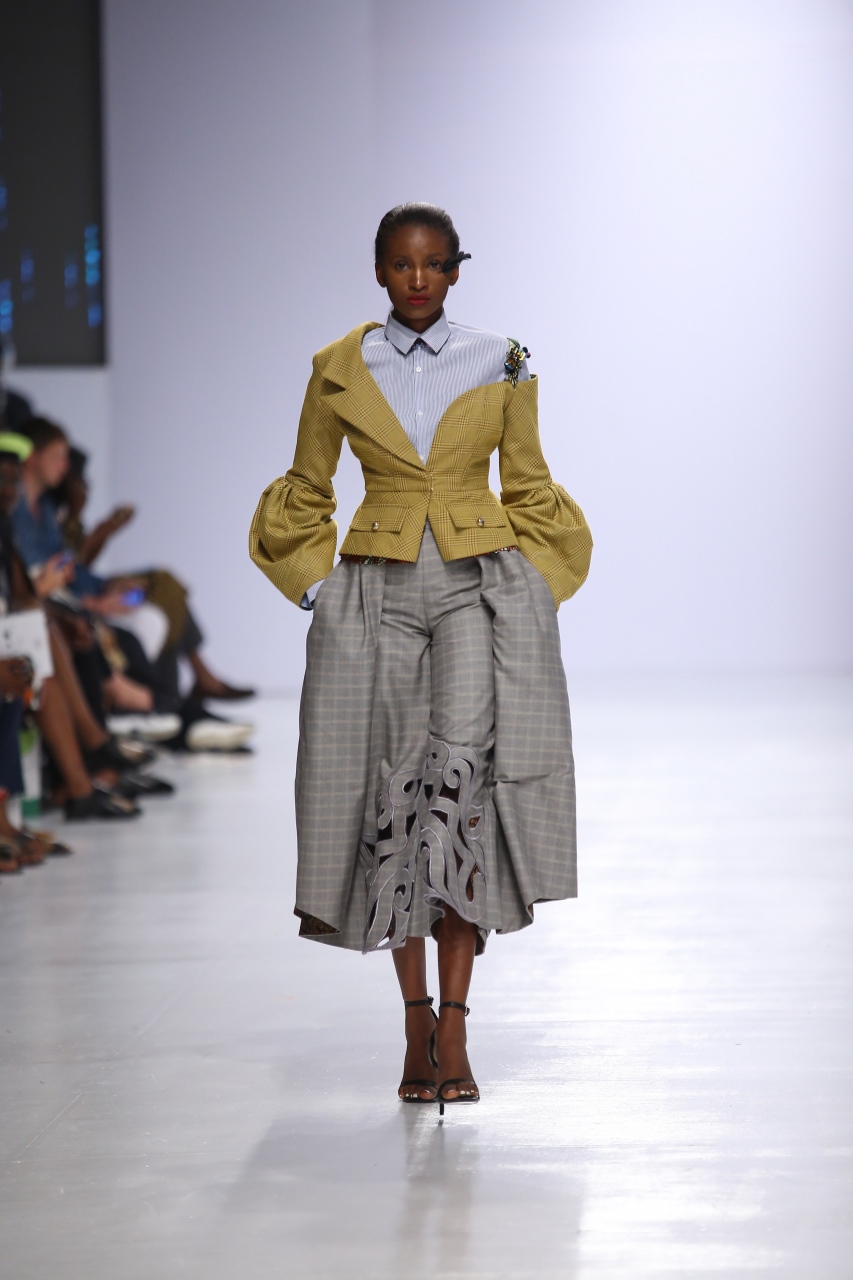 Abisola Olusola
The 2017 Lagos Fashion Week came to a close yesterday and it seems the collections were more standout than what we've seen in the past three days. It seems as we've expected that strong attention to detail was given to every piece of clothing that walked the runway. No wonder why Christie Brown, Bridget Awosika, Meena, Kiki Kamanu, and the rest were selected to showcase on the last day. All the way from Ghana, Christie Brown came, saw, and slayed the runway.
Her pieces were top notch, deconstructed and exaggerated proportions, which means there guaranty to work their magic on your wardrobe. The same goes to Bridget as well as Meena, and even Gert-Johan Coetzee from South Africa — and we're loving how they closed the show with sweet fashion memories. Here, our favorite looks from the runway.
Insigna/Kola OshalusiI Images!