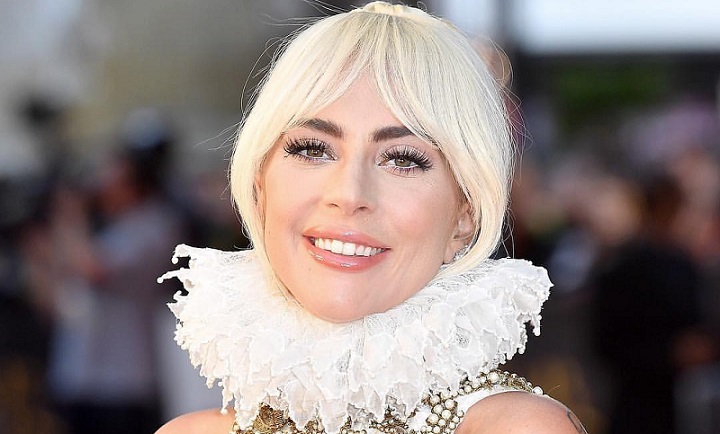 With a long line up of celebrities venturing into the booming beauty biz, it's no surprise the last thing you'd want to hear is a new beauty launch but Lady Gaga isn't the one to miss out as she's joining the race to launch her own makeup line — Haus Laboratories. Confirming the announcement, the singer posted the campaign video on her social media, featuring diverse models wearing glittery makeup.
View this post on Instagram
In addition, Gaga also posted a lengthy open later, detailing her beauty struggles when she was young and how makeup has inspired her.
The new beauty line will come complete with lip glosses, lip colors, and multi-use colors for cheeks, eyes, and lips, all in six shades. And she has exclusively partnered with Amazon to launch the Haus Labs in nine countries (including US, France, and Japan), according to Business of Fashion. While the glosses will retail at $16 each, you'll be able to snag a kit of all three products at $49. The good news? Haus Laboratories will be available for pre-order from July 15 and you'll notice the time is counting down on a quick visit to Hauslabs.com.
According to her exclusive interview with BoF, Haus Laboratories "draws inspiration from Gaga's early days as an aspiring singer in lower Manhattan, applying drugstore makeup to form what would become her signature look."
She also added that the new line is about liberation. "I have a platform in the world. God gave me this voice for a reason, I don't know why, I ask myself that question all the time, but I'm sure as hell not going to put out a beauty brand that is going to drive insecurity and fear into people. This is about liberation."
Gaga is a big fan of glittery glam and is no doubt her fans around the world are eagerly waiting for the official launch of the products in the coming month of September.
View this post on Instagram
You can signup for the pre-order of Haus Laboratories makeup collection here on Amazon from on 7/15.