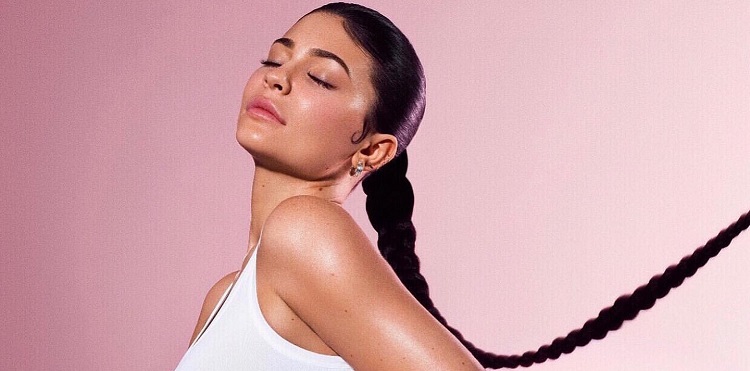 After being named the youngest billionaire at 21 due to her success in Kylie Cosmetics, it's no surprise that Kylie Jenner is gradually taking over the beauty industry. The makeup line has grown way more than expected and the reality star is adding more to the beauty repertoire with the launch of her skincare line: Kylie Skin.
While announcing the launch on Twitter, the 21-year-old confirmed that she's been working on Kylie Skin for a long time.
"Skin was something I dreamt up soon after Kylie Cosmetics. I've been working on this for what feels like a lifetime so I can't believe I'm finally announcing!" she wrote on Twitter. "Building my makeup line from the ground up has taught me a lot and I'm so blessed with that knowledge to apply to my brand new company! Birthing a whole new team, manufacturing, fulfillment, etc. separate from my cosmetics line was challenging but here we are!"
The line, which will officially drop on May 22, comes in a complete package including Foaming Face Wash, Walnut Face Scrub, Vanilla Milk Toner, Face Moisturizer, Vitamin C Serum, Eye Cream, and there's also Travel Bags and Makeup Wipes — all in a millennial pink packaging. And according to the beauty mogul, the end goal is making sure you have a "beautiful, glowy, healthy skin."
The products will retail between the range of $20 to $28 and to celebrate the launch, Kylie shared an image of her in a super sexy white underwear to flaunt her glowing skin.
View this post on Instagram
She also shared the campaign video saying she "can't wait for everyone to actually try these products."