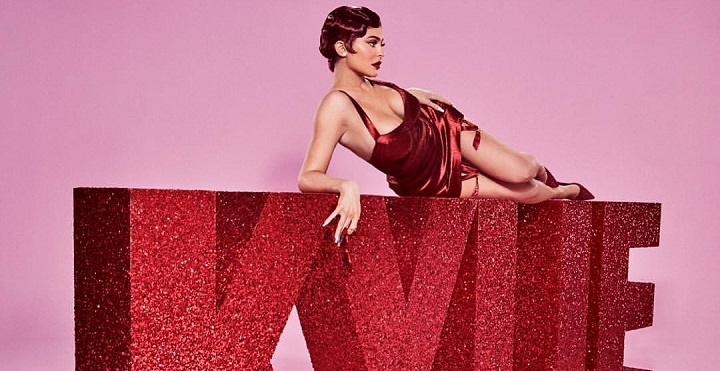 Given the raving reviews on Kylie's Cosmetics, Kylie Jenner is releasing a Valentine's Day collection for the beauty brand to help raise your beauty stake on the Vday. So from eye blushes to complete makeup products, the beauty mogul has something for every woman's beauty craving.
Revealing the new collection on the brand's Instagram page, the 21-year-old wrote, "Happy Sunday 💕 only 5 more days till this beauty drops along with the rest of our Valentine collection! What do you have your eyes on?." In another photo, she captioned: "I've got a CRUSH 😍💕 this beautiful baby peach blush launches on February 1st! #ValentineCollection"
The collection features three high gloss matte liquid lipstick set for your lips, including 'The Forever Set," "The Love Set," and the Soulmate Set. And there's also crush blush eyeshadow which she called "Be Mine" and "Kandy Heart."
As for the campaign, Jenner took the opportunity to model for the collection, wearing a super glamorous, off-the-shoulder red chiffon gown. As Jenner is demonstrating, red is a guaranteed way to make an entrance this Valentine Day, so take note from the reality star, who shows just how to make the most out of the romantic day. The scarlet-hued ensemble hails from Monsoori, featuring a generous shoulder-baring silhouette and some fairytale vibes, which of course, is finished off with a matching hairstyle.