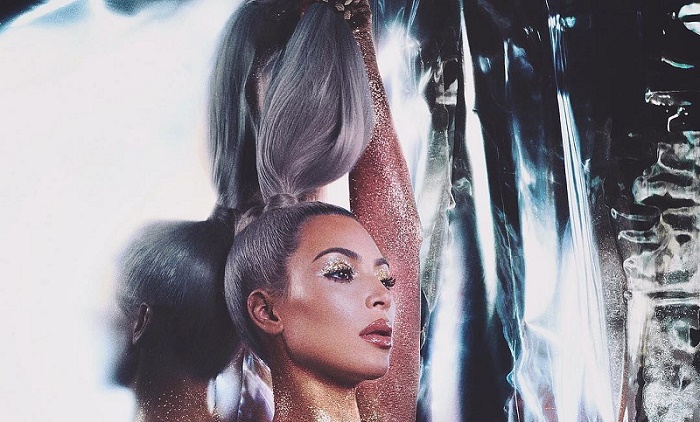 Yesterday, make-up artist and beauty blogger Huda Kattan gave a sneak peek of the new beauty products from KKW beauty Kim Kardashian is launching ahead of the festive holiday. In the photo where she posted on Instagram, there is a box of seriously sparkling highlighters and glosses that even the beauty blogger can't wait to have her hands on.
"OMG 😱😱😱 literally dying over these!!! Thank you @kimkardashian & @kkwbeauty for sending this to me first 😭😭 the colors are UNREAL! Creating looks all week with these pigments, dying over the loose pigments 🙌🏽🙌🏽🙌🏽🙌🏽🙌🏽🙌🏽 More details on Hudabeauty.com!" Huda captioned the photo.
It's quite undeniable the products looks promising from the packaging but if you're this seen-is-believing type of woman that wants to be very sure before squeezing out your hard-earned money, Kim's got you covered. While announcing the launch date of the products on Instagram, the reality star did it in a very sexy but the most practical way possible. We're not talking about of one of those beauty campaigns you see every day, but ditching her entire clothes with lots of metallic sparkles painted on her body:
It seems like Kim is also debuting a new hair as she is seen flaunting a greyish-silvery hair styled in a high ponytail. As she posted, the new KKW beauty 'Ultralight Beams highlighters & glosses' will be launching in three weeks time, so there you see what it looks like IRL.