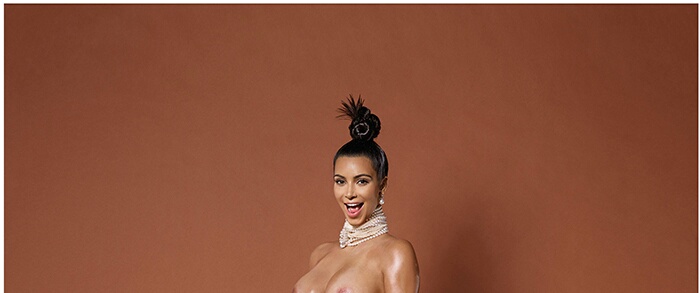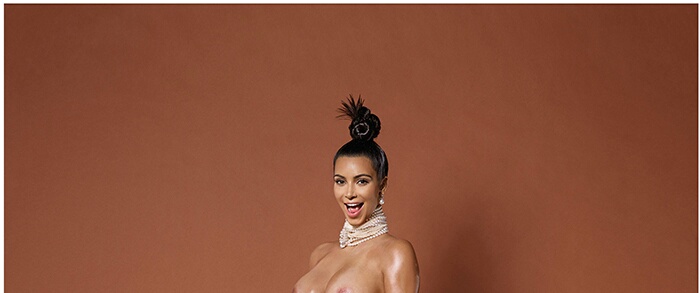 Whether you call her a whore or a good wife, her bank account is adding weight day by day. Yesterday we all saw Kim Kardashian's back view on the cover of page of Page Magazine , and we were like …Oh my gosh! This time, Kim went full frontal in Paper magazine, because she wasn't kidding about breaking the Internet.
Few hours ago, photos were released along with the article that accompanied her Paper magazine shoot. According to the publication, Kim wears MIKIMOTO necklaces and earrings, customized dress and vintage gloves throughout.  If you know nothing else about Kim Kardashian, you know that she is very, very famous. Some would say that's all you need to know. At press time, she has 25 million Twitter followers, about a million less than Oprah Winfrey and nearly 5 million more than CNN Breaking News. Her Instagram account, where she is a prolific purveyor of selfies, is the site's third most popular. If you want to know more about Kim, use the link above.

Yes! this is no photo-shopping, you are looking at Kim's nipples and vagina; even Kanye West couldn't stop this, and you cannot stop her either.