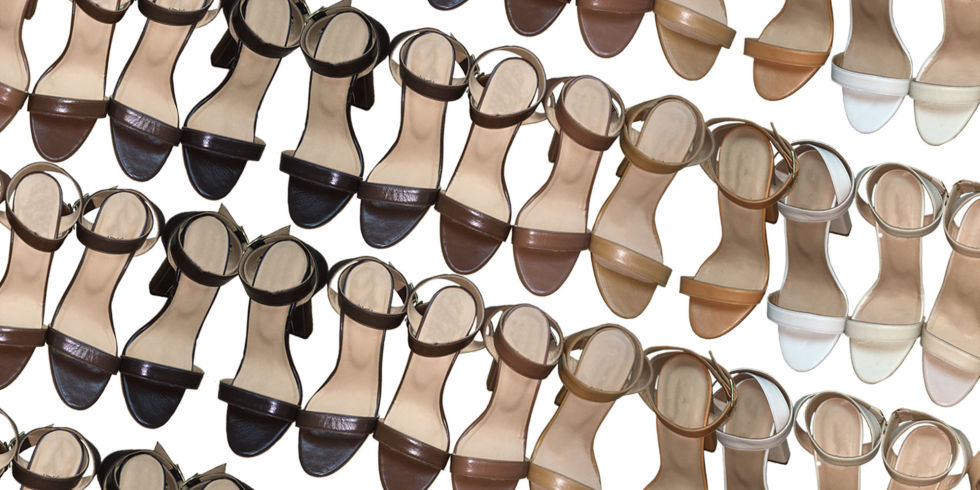 When luxury shoe designer Christian Louboutin introduced nude shoes in different shades to match a wider range of skin tones, as well as a lingerie brand which, of course, was also in the pursuit to redefine the term 'nude,' thereby launching 'Nude for All' — a collection of nude underwears that not only does it suit all skin tones, but it was clearly an inclusive collection for all body types as well. Since then, there's been a clearer picture of the true meaning of 'nude' and another brand is joining the renaissance.
Kahmune — a UK shoe brand founded by a Ghanaian-American, Jamela Acheampong, is launching 10 different shades of nude heel shoes to match every skin tone. Kahmune was conceived in February last year after searching for "nude" clothes and accessories on social media that never fetched the expected result. "I was in search of items that matched my dark skin tone, but all I kept coming across were the same beige, cream, and tan shades, it was overtly clear that 'nude' had a type, she said. "It was in that moment that Kahmune was visualized as the immediate solution to the age old fallacy that "nude" refers to a specific color."
Inspired by the advice of her, each shade of the collection is named after a city — from the Melanin Supreme of South Sudan, the Cocoa Goodness of Cameroon, the Creamy Dark Roast of Ghana to the Fiery Copper of Enugu, Nigeria, Jamela Acheampong was in for serious a business. 

In an interview, Jamela said "from the beginning, it's been about providing an option for all women, she told Elle. "The idea of diversity, and more importantly, inclusivity, is still a huge problem in the beauty and fashion industries. The motivation was to provide nude shades to fit darker skin tones, but I thought it was important to ensure that all skin tones are represented."
The leathers of the shoes Kahmune is offering are sourced from some of the oldest tanneries in both Italy and Spain, as the brand describes on its website and will be available for pre-order in February and begin shipping in March. The price range will be between £200-£250.
[otw_shortcode_button href="https://twitter.com/fashionpolicing" size="medium" icon_position="left" shape="round" target="_blank"]Follow us on Twitter![/otw_shortcode_button]