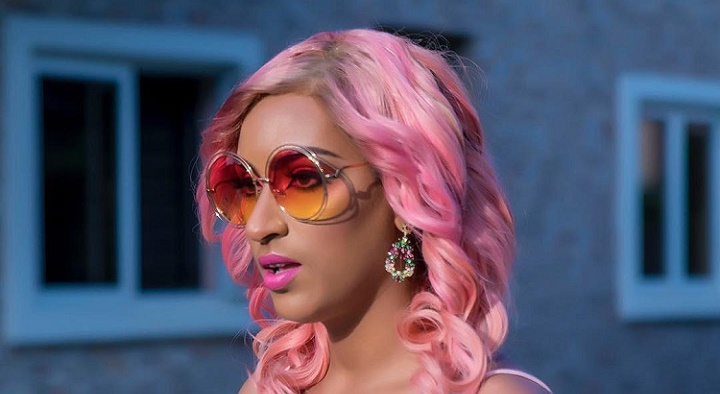 The pink shade is feminine, tender, romantic, and of course, the color a great number of women are having an undying love for. It's no news, millennial pink has been the cream of the crop in the past few seasons when it comes to fashion and beauty but the way Juliet Ibrahim is taking the color is making me want to live my entire life in pink (for example, I can't think of another color but rather, to wear pink everything, sleep in a pink bed, have my meals in pink plates, and even have my rooms painted in pink — that is the extent of affection I have for this eye-catching hue and Juliet is the one to blame). 
The actress caught our attention when she was snapped in an all-pink look and after a couple of hours, she was pictured in a 2-piece pink ensemble, proving just how much she swears by the hue. Here, she bravely stepped out in a little spaghetti strapped dress, a pair of sneakers, hard-to-notice hairstyle, matching lips, and sunglasses, as well as fuschia pink bag.
And just to prove her point to the fans, she went on another fashion spree donning a two-piece pink sweatshirt and pants but this time, with black accouterments. 
Juliet left her hair in a brown, shoulder-bouncing bob and finished off the look with soft pink lips. She posted the picture with a caption: "For the love of pink." The actress is one of our faves due to her sassy stakes in fashion and we can't wait to see her new take on millennial pink.