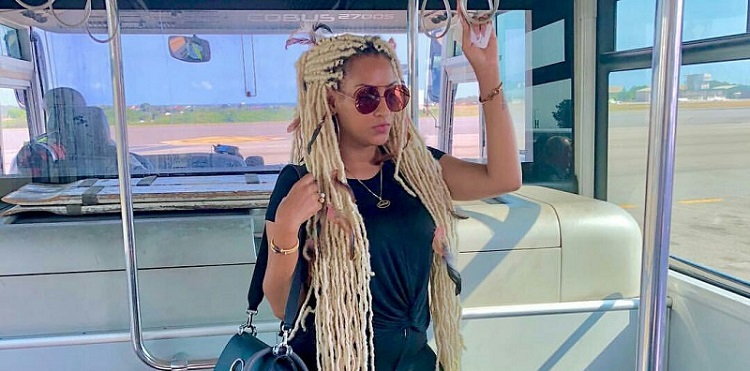 Words can't express it better but if you've been keeping up with Juliet Ibrahim, you'll know she's always doing what she does best. The actress has literally rocked just about every hair color in the rainbow in the past, and now she's pulling a badass beauty move, experimenting with butt-length blonde dreadlocks. Case in point: Her recent uploads to Instagram, which showcased the 32-year-old actress sporting entirely unexpected locs:
View this post on Instagram
And it seems like Ibrahim has really been feeling the hairstyle. She's been posting pictures of herself here and there, proving just how she adores it. While the look is so epically dramatic that had us double-taking, the actress is showing no signs of slowing down with her hair chameleon-ing. 
View this post on Instagram
View this post on Instagram
View this post on Instagram
Although she isn't the first making the powerful beauty statement (ask Rihanna and some other 'Gram queens), it feels refreshing to see dreadlocks celebrated in a different way.