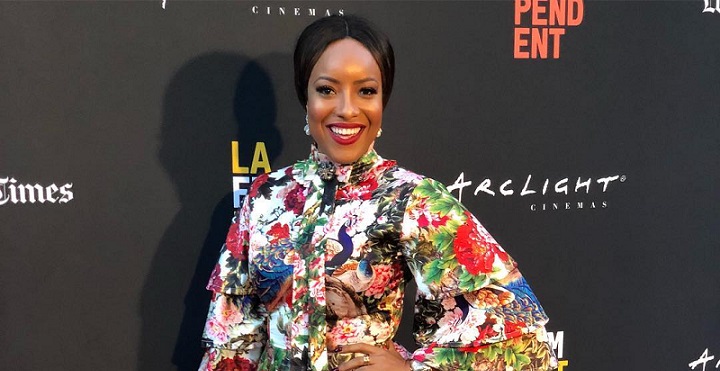 We don't know about you, but florals are at the forefront of our style choices when attending a special occasion. And Ghanaian actress Joselyn Dumas nailed it as always in this vibrant, over-the-knee frock when she stepped out for her new movie premiere: '40 & Single' at the ongoing Los Angeles film festival on Monday. The rich tones of the slouchy, pleated midi dress looked beautiful on the star and we love how she styled it simply with drop earrings and a pair of heeled sandals.
Keeping up with her modest theme, the dress designed by Ghanian fashion label Bello Edu, featured unusually massive sleeves and high close-fitting collar. And Dumas finished the look with a touch of Hollywood glamour with the classic red lipstick.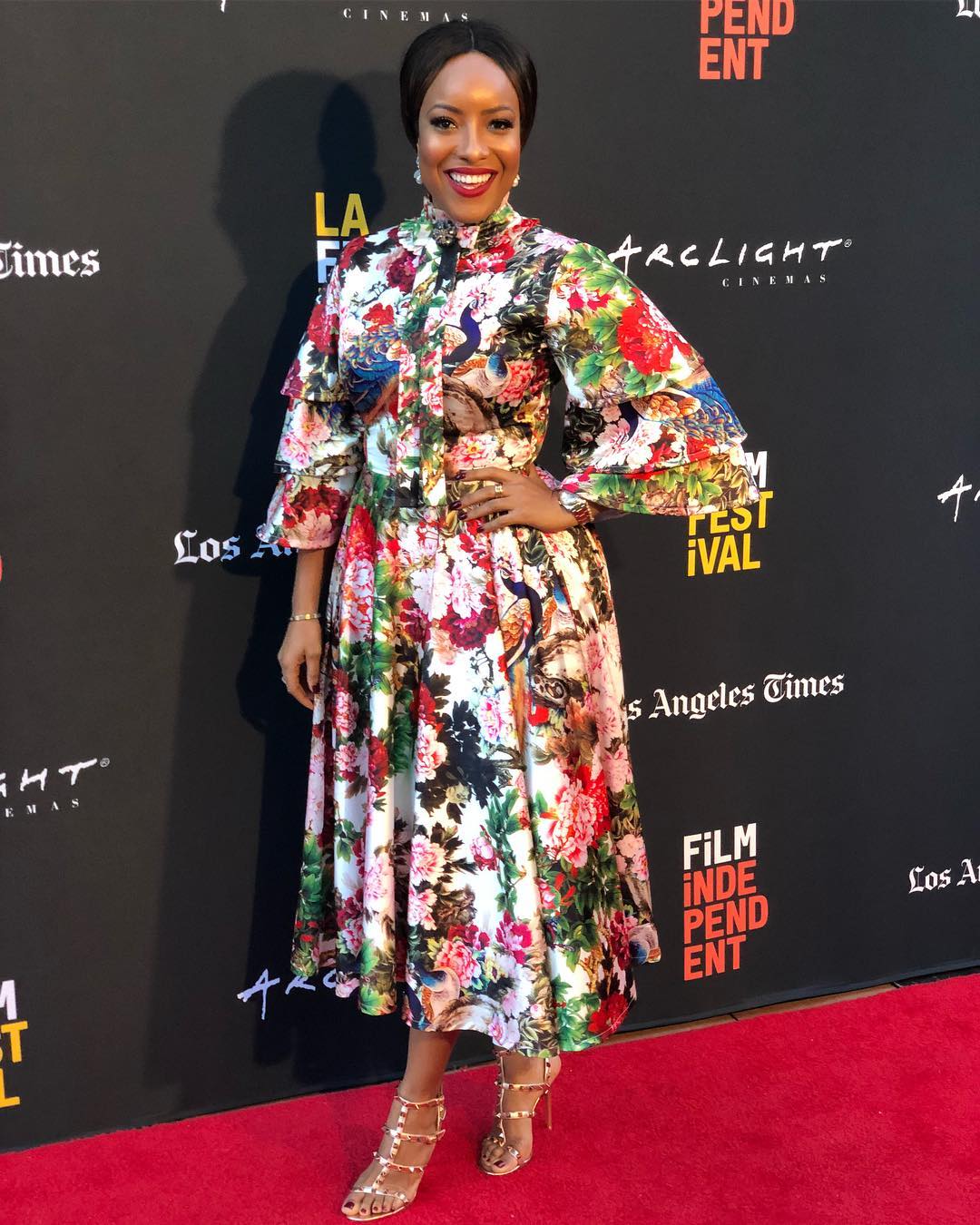 Instagram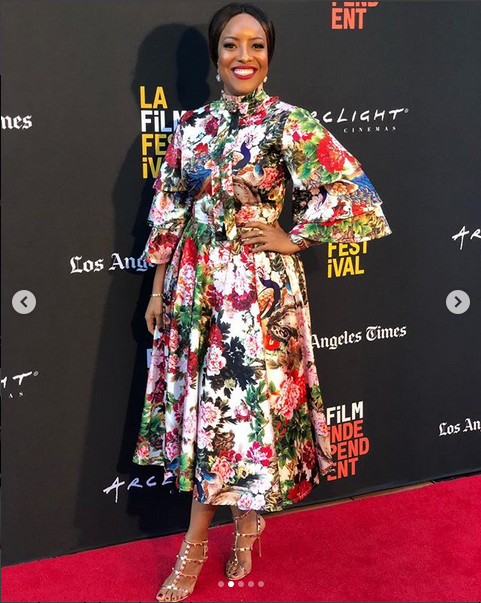 Instagram
Directed by Leila Djansi and produced by Nathalie Anang, Akofa Djankui, and Laurence Addy, the movie is all about how a single, mixed-race bridal fashion designer maneuvers life and business in post-colonial Africa.