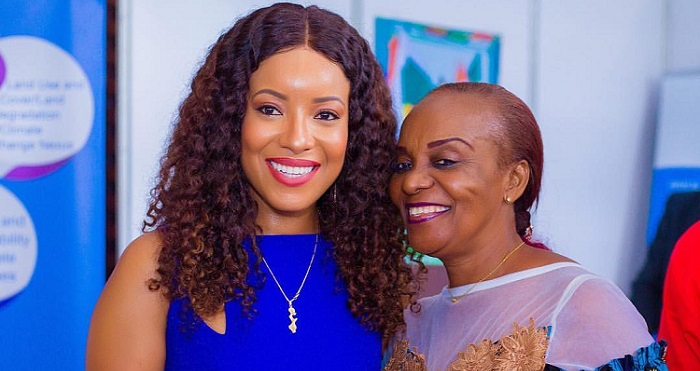 Joselyn Dumas has simply got the knack of looking pretty much perfect at all times and she always makes sure that she owns the fashion scene or wherever the wind blows her to. While the Ghanaian actress hasn't been seen on our fashion radar for quite some time, she just scored some style points after returning to the public eye yesterday to attend the 2019 UN Africa Climate Week in Accra, Ghana.
For the event, Dumas wore a gorgeous, sleeveless blue dress paired with black pointed-to,e ankle heels. The rich blue ensemble can be seen subtly squeezing out the actress curves appears to feature asymmetrically unexpected hemline. Her hair was styled in loose curls while her flawless makeup was highlighted with eye-catching red lips.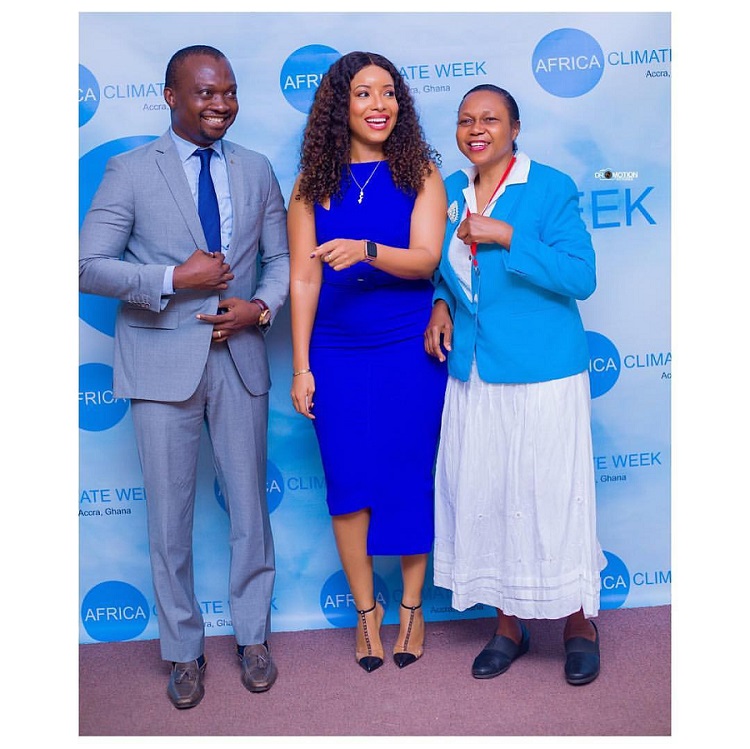 Instagram
The climate week tackles the issues surrounding the environment, such as plastic waste and according to the actress, there will be no change if we don't change & work on #PlasticWaste Management in #Africa." She also shared a message outlining the real course of the environmental epidemic. 
"There have been many fatal cases of #flooding across the continent, and a common denominator remains the amount of plastic waste those countries generate," the actress wrote on her Instagram page. "Disappointingly, this waste is poorly disposed of; in gutters, drainage systems and dumped on makeshift landfills out in the open. When we throw plastic waste indiscriminately into our gutters and unto the streets, let us remember that the rains will come. It will carry the waste into our oceans and rivers, killing #AquaticLife and depriving many people access to clean water. Infectious diseases like cholera, caused by poor sanitary conditions, including plastic pollution, are highly sensitive to climate conditions."