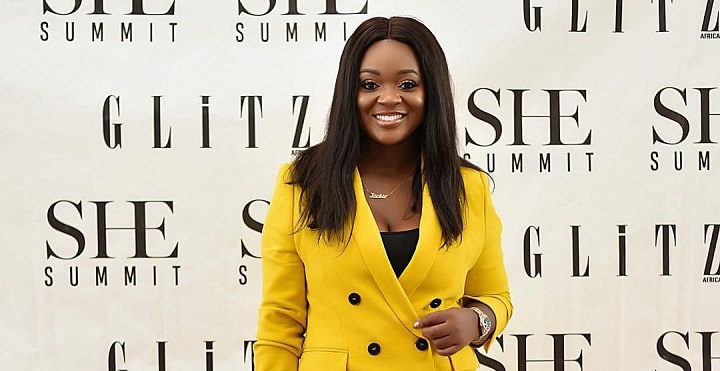 It should come as no surprise to literally no one that yellow as the brightest, eye-catching color is also one of the biggest 2019 fashion color trends. Because not only has it already dominated the social media but is one color everyone is dying to try out. For instance, big names like Michelle Obama, Meghan Markle, Amal Clooney, Rihanna, and countless of other celebrities have experimented the sunny color and it's exciting to see the Ghanaian actress on the list.
On the heels of her appearance at a debate conference in Gongo on young women empowerment, which the actress showed her penchant for yellow ensemble in African prints infused skirt suit, she came back to attend the Glitz Africa SHE Summit 2019 held at the Ecobank Head Office, Accra Ghana.
For the occasion, which was also about women empowerment aimed at connecting "young and ambitious women with personalities who have challenged the status quo, broken barriers and (set trends) accomplished awesome tasks in their various fields of endeavor," Appiah wore a yellow double-breasted blazer with matching pants, which she accessorized with a black bag.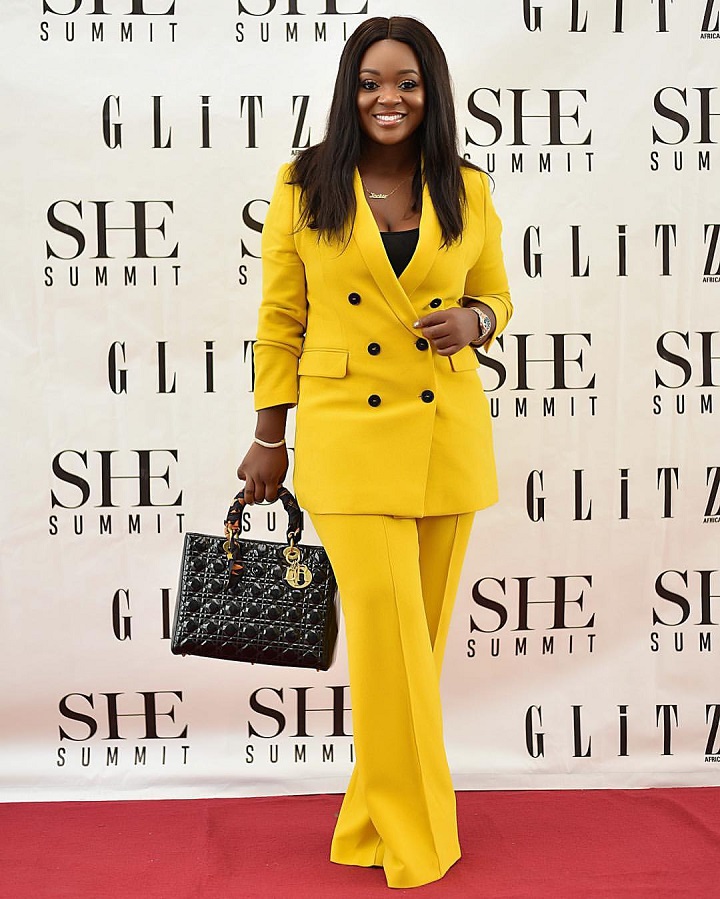 Instagram
Her hair was styled to hover around her shoulders, which of course, highlighted her glam makeup. Sharing the images on social media, the actress proved that yellow is the new black.  
View this post on Instagram
Although Jackie dropped no clue about the designer behind the sunny ensemble, the bright hued-look is no doubt the ideal way to give your look an update this season.