First of all, as an average 9-to-5 career woman, how much can you save in a Month? Maybe a thousand or two thousand dollars — but Ini Edo is really sending us into overdrive. Nevertheless, we're not completely surprised the actress could snag her latest Gucci obsession with $5200 because, after scoring a new job as a Special Adviser to Akwa Ibom State Government plus her numerous movie projects, it simply means her bank account is growing taller as the clock ticks. 
The actress has been living large, Snapchatting and Instagram-posting her new looks and while we were stalking her this afternoon, her new Gucci Dionysus embroidered leather top-handle bag was the first thing that got our attention. The blue bag, plucked from Gucci Cruise 2017 collection features a bamboo top handle, floral embroidery and a fashionable red and black removable strap for when you need to sling it on your shoulders. We're loving the embroidery and the sky blue hue — they're certainly eye-catching and the entire details speaks class. So it's easy to see why Ini Edo could drain her credit card.
The actress flaunted the new baby yesterday which she teamed with a flirty white jumpsuit and her waist-length hair.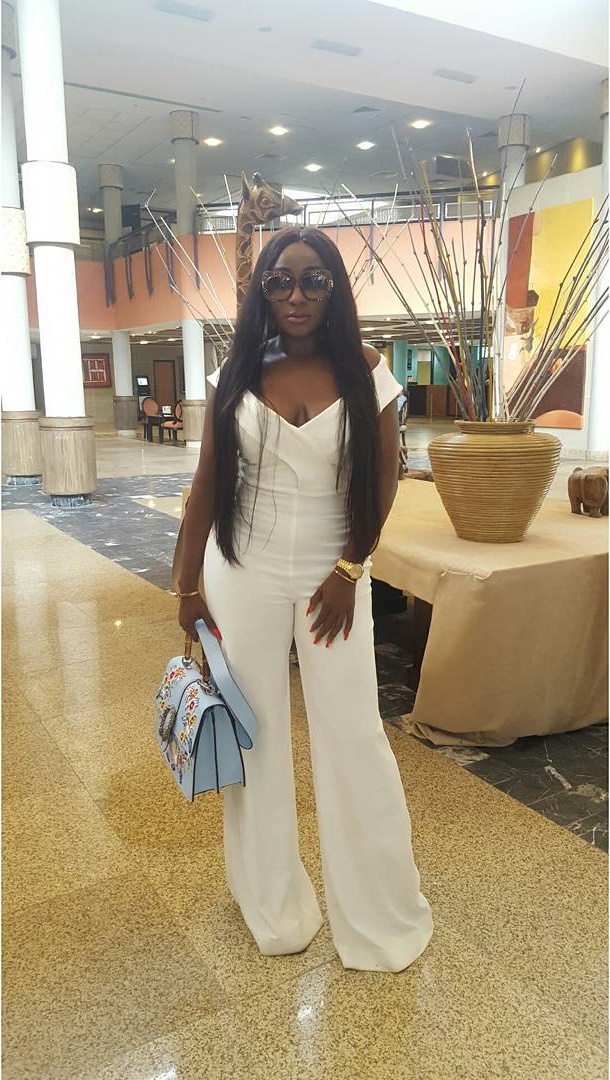 Instagram/iniedo
Today again, she went out looking as gorgeous as ever in a black 2-piece paired with sneakers, Gucci's sunglasses, and the bag.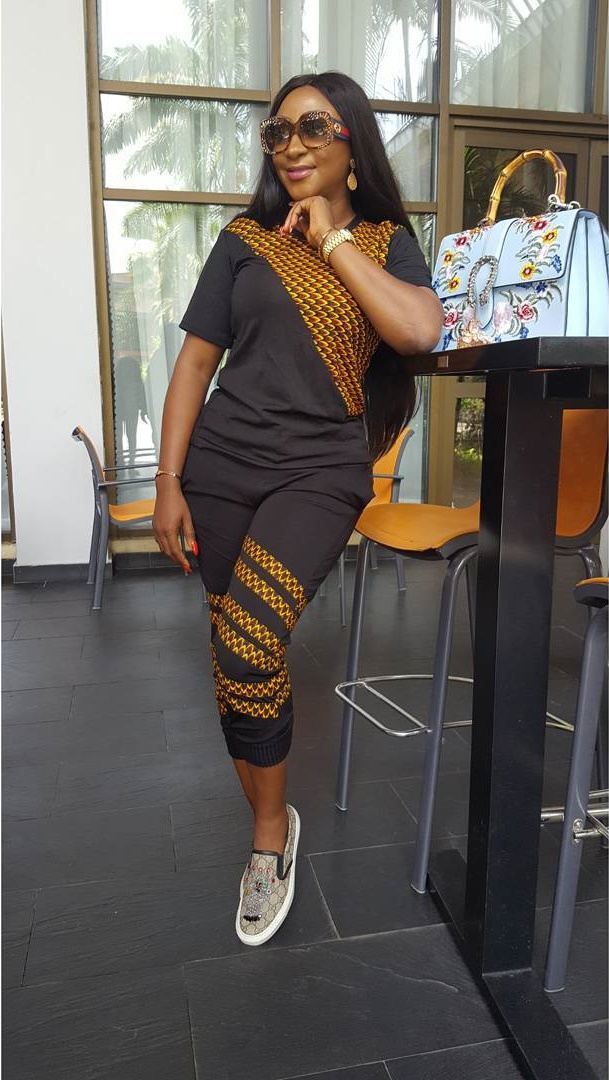 Instagram/iniedo
If you wish to call the bag your own and also have the money, we're here to serve you. Scroll down to buy it now on Saks Fifth Avenue.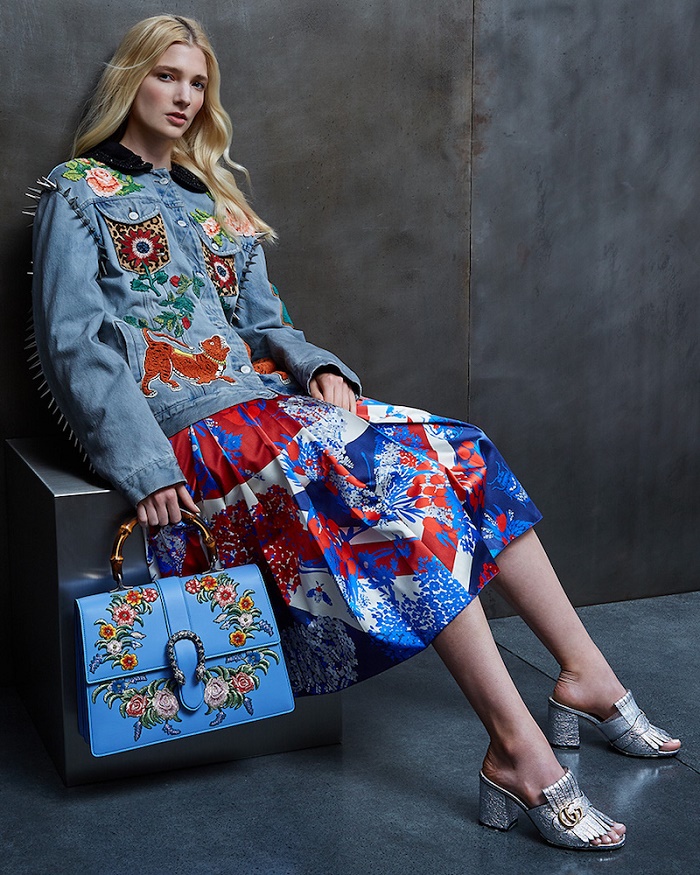 Saks Fifth Avenue
Gucci Dionysus Embroidered Leather Top-Handle Bag — $5200
[otw_shortcode_button href="https://twitter.com/fashionpolicing" size="medium" icon_position="left" shape="round" target="_blank"]Follow us on Twitter![/otw_shortcode_button]