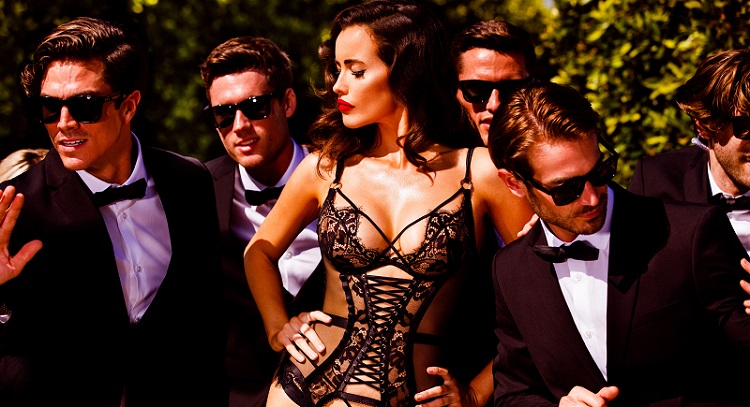 Introducing the latest campaign from Australian lingerie label Honey Birdette, BODYGUARD.
Photographed in the sun-drenched city of Los Angeles, the campaign follows Australian born, USA based model and actress Sarah Stephens as she escapes the demands of Hollywood for a secret escape in Beverly Hills with her security entourage, male models Kyle Kriesel, Lucas Bloms, Taylor Miller, Trey Baxter, and Zach Dare.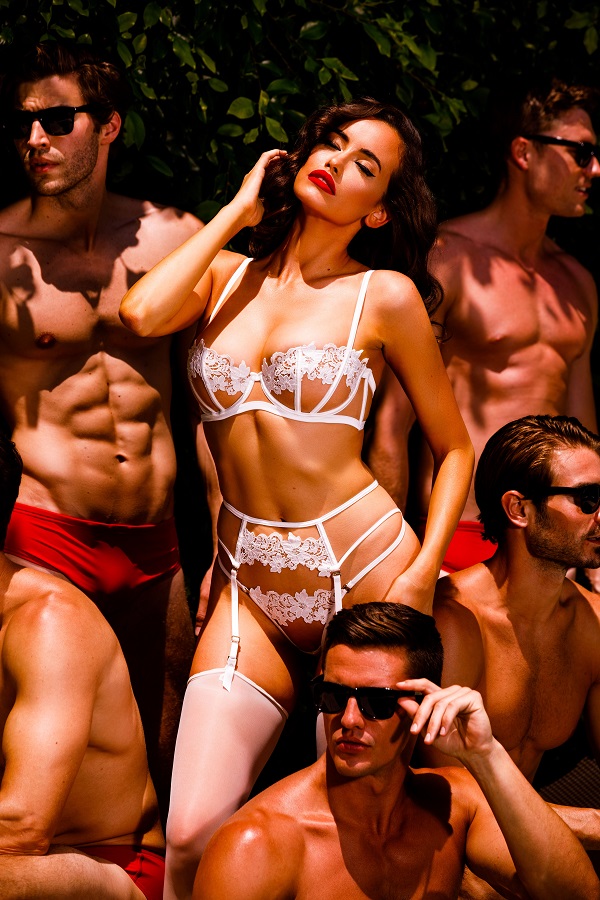 Honey Birdette
Featuring nine collections; comprising of lingerie sets, playsuits, ready-to-wear pieces, and two limited edition swim styles, the campaign is dominated by a monochrome color palette alongside red, purple, blue and leopard print. Strapless and push-up styles are key while a combination of shapes is plentiful with plunging necklines, seductive straps, and form-fitting silhouettes.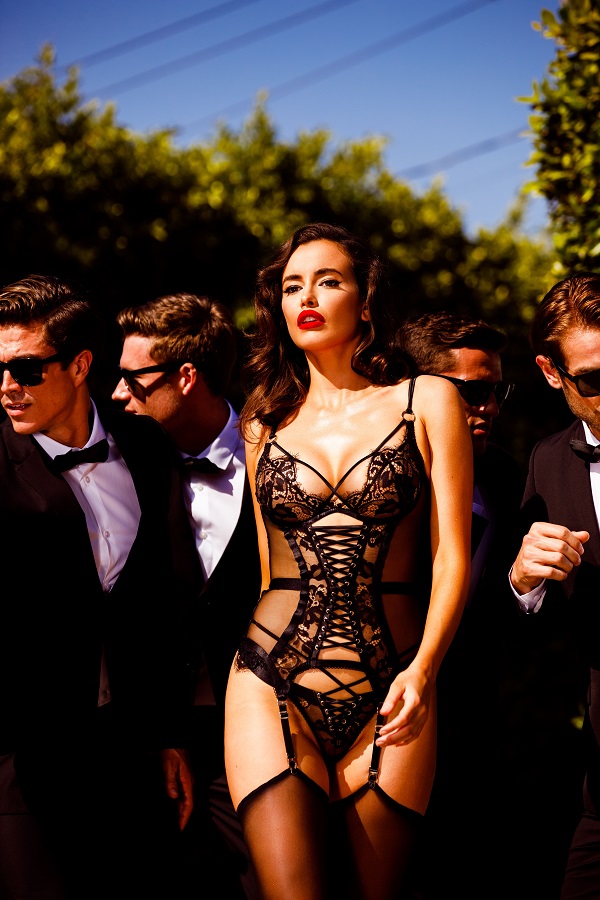 Honey Birdette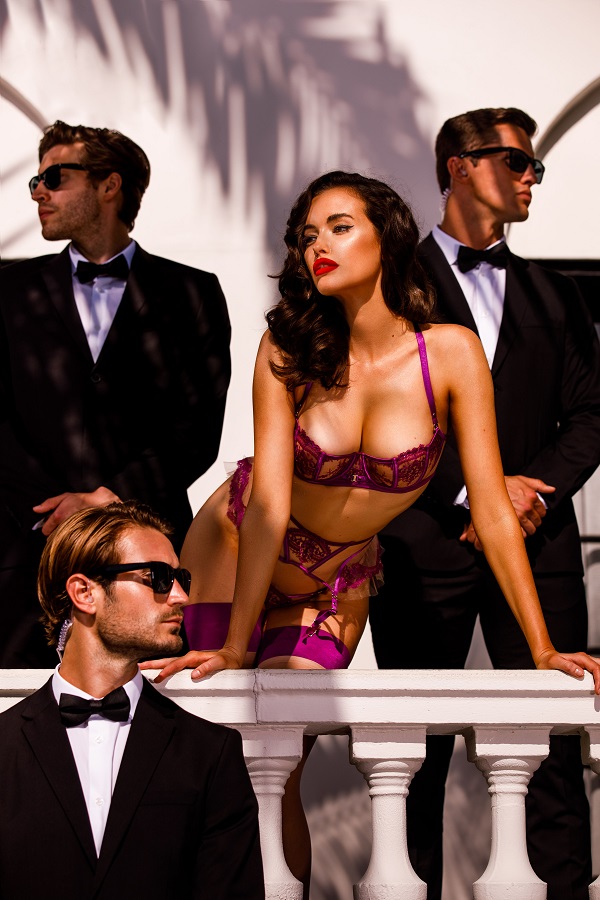 Honey Birdette
Honey Birdette's BODYGUARD collection will be available exclusively from August 1 at Honey Birdette Boutiques in Australia, the UK and the USA, as well as via their online boutique https://www.honeybirdette.com. Continue clicking to see all the images from the campaign.