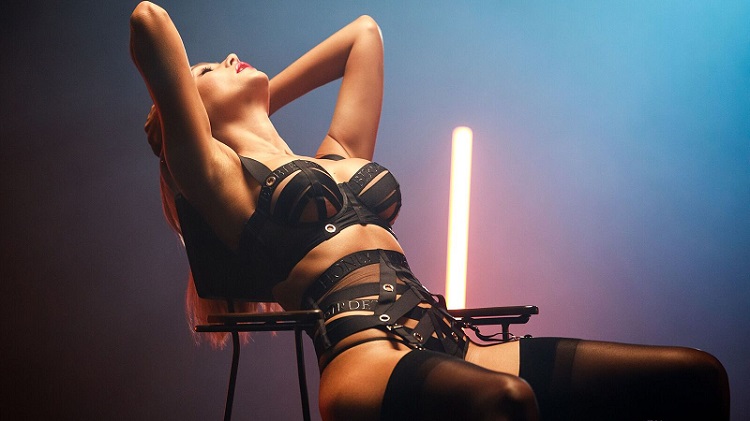 Sex swings, stiletto spurs, collars, fox masks, rose gold leads, lacquered dragon prints, and SPANK ME cream are set to be unveiled on the 7th of October in the lingerie retailers latest Halloween video – Hell Raiser.
Honey Birdette's founder, Eloise Monaghan said that with Halloween approaching it was time to raise the 'shock and awe bar' and to pay homage to its cult fans with a massive pop of provocation.
"We started curating this collection last October after moving the brand to the USA. It was cool to see how bold and decadent Halloween was in the Northern Hemisphere. We sat in design rooms for weeks and unshackled ourselves, setting out to create twelve of the hottest and most sinister collections the world has seen. It features luxe laces, latex, and leathers and will start from $29.95 USD for the Spanking Cream to $1,295 USD for The Swing." said Monaghan.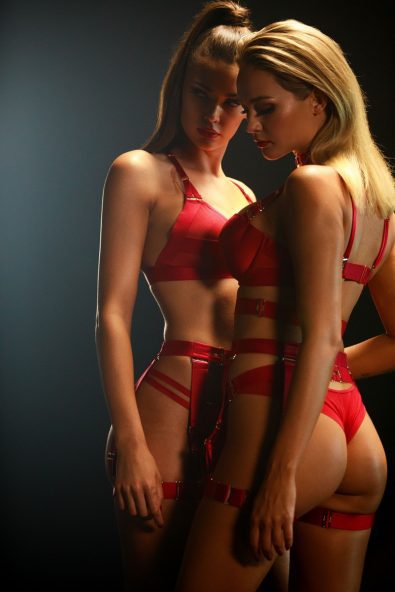 "The Swing; is our most expensive piece yet and the first of its kind in the world. It's more like a work of art but also completely sex functional. We discovered seven different positions to use it in, but I would love to hear of more." said Monaghan.
After leaking some design footage of The Swing on Instagram a few weeks ago, the brand was contacted by several celebrity stylists to have it installed as a feature piece in many Hollywood homes and was hung in one A-lister's loungeroom to others bedrooms and cellars. 
THE X RATED VIDEO
http://www.honeybirdette.com/pages/hellraiser-uncut-press
http://www.honeybirdette.com/pages/hellraiser-press
The steamy video which focuses squarely on bondage styles, features four models, two for the lingerie and two for the leather scenes and is the kind of envelope-pushing imagery their 800,000 customers are used to. From a simulated strap on shots to actual spanking to close-ups of the legs, breasts, and derrières this video is set to raise the bar this Halloween.
"We've again decided to unleash our wild side and really up the ante with two videos, one for mainstream viewing and one so hot that you have to be over 18 to view it. It will sit in a classified section on our site," said Monaghan.
The brand is no stranger to controversy and has come under fire for starring a New York bombshell straddling a very happy Santa and throwing an actual office party, in their headquarters which featured a topless marching band, and a life-sized canon spraying confetti.