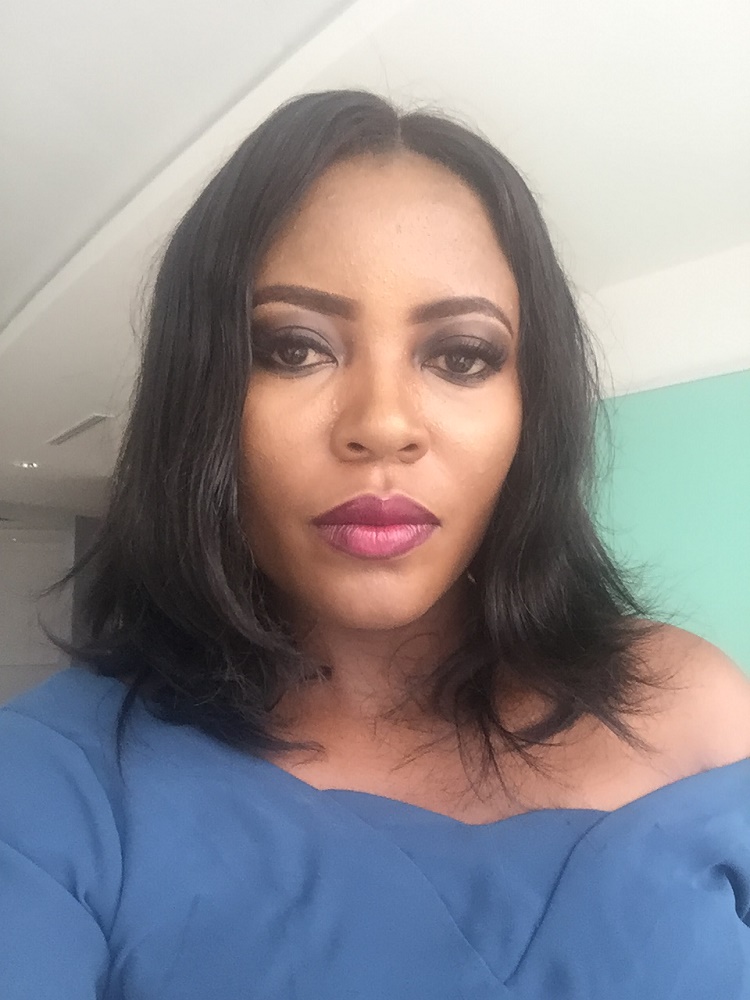 Since the current administration of Buhari took over the power, there's been a serious campaign in rebirthing "Made in Nigerian" products. And it's no surprise the campaign is making impacts, encouraging consumers to rely on homemade products at the same time give a boost to creatives and brands to step their games. Now, one of those brands is Saraporsche, a company that is bringing revolution to handmade shoes that men and women consider as their casual footwear hero. We were excited to caught up with the founder, Juliet Alu, for a chat about how she as a woman find herself in a shoe cobbling business. 
Saraporsche CEO Juliet Alu first got the idea after taking her ruined shoes to a cobbler. "After 6months, I realized that most of my shoes were getting spoilt, she said. "I took all of it to a cobbler and to my amazement, I saw him constructing a shoe from start to finish, I couldn't leave his store because I was curious to see the end result." That's inspiring, right? Keep scrolling to read the full chat.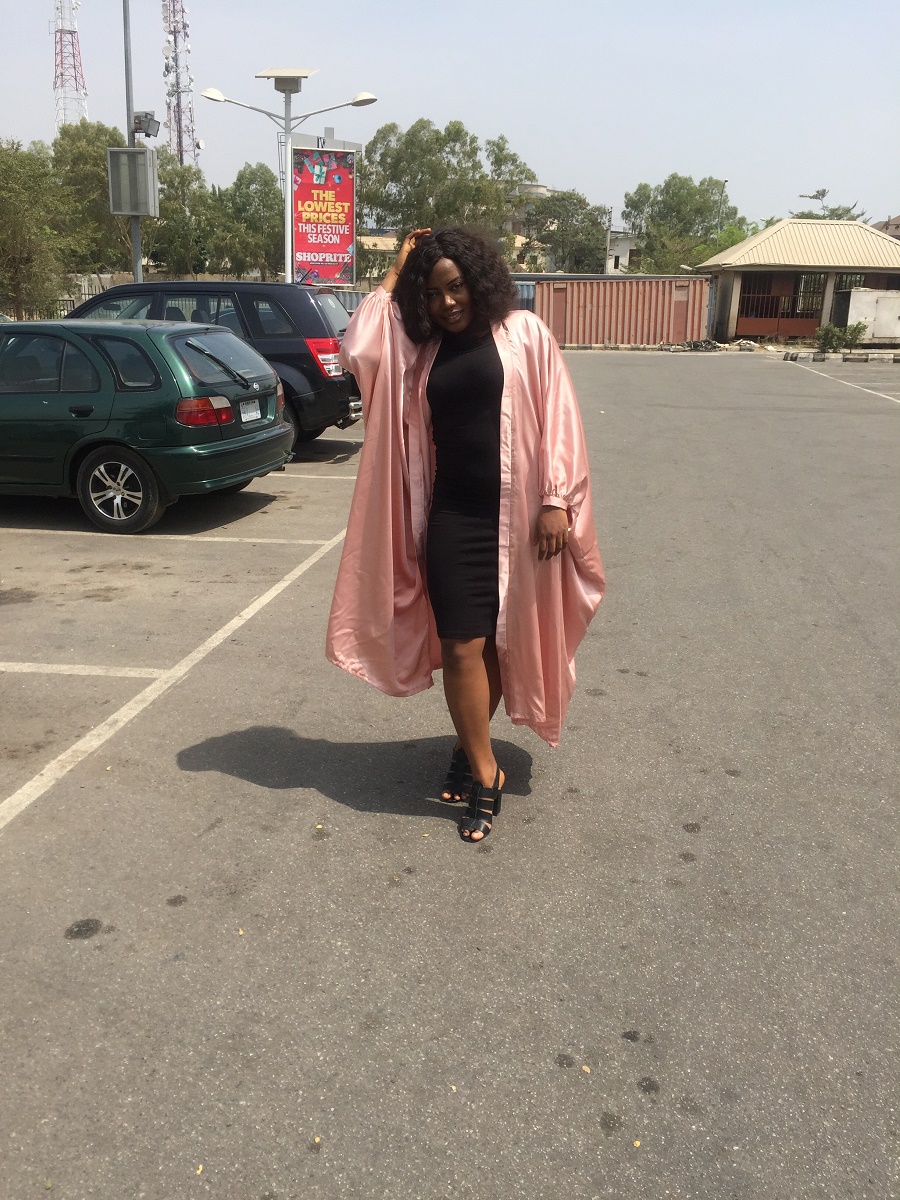 Juliet Alu
FPN: Please give us an overview of Saraporsche brand.
Alu: Saraporsche is a Nigerian shoe company founded in July 2016 by Juliet Alu. We specialize in handcrafted slides for both sexes. The brand was born as a result of my love for shoes. Currently, you can purchase our slides on the 4th floor of dunes store, Maitama Abuja and also at the ground floor of 911 mall, Gana Street, Maitama Abuja. You can purchase online via our Instagram page @sara_porsche. Our sizes run from size 35 to size 50 and we deliver nationwide.
FPN: As a woman, how did you discover yourself as a shoe cobbler?
Alu: I have always been a freak for shoes, I love good shoes. It all started when I quitted my 9 to 5 job and stopped wearing heels for some time. After 6months, I realized that most of my shoes were getting spoilt. I took all of it to a cobbler and to my amazement, I saw him constructing a shoe from start to finish, I couldn't leave his store because I was curious to see the end result. I couldn't believe my eyes when he was done making them. He smiled at me and said, "madam you don't want to go again".  Wow! That was the moment, I was blown away and made up my mind that I was going to learn this craft and that was how it all started.
FPN: How knowledgeable were you about shoe cobbling before you started the brand?
Alu: It was a craft I learned for 6months and did an internship for 2months before starting my own brand.
FPN: And what type of shoes do you make?
Alu: Saraporsche is known for making slides and sandals for both sexes.
FPN: Are there handmade or you have the equipment?
Alu: All our footwears are handmade from start to finish.
FPN: We find that right now you're focusing on making slides and sandals. What're the coolest ways to style them?
Alu: Slides generally have the casual, cool, and effortless vibe that can turn your feminine style to an effortlessly cool look. Wearing prints and patterns is the simplest way to look stylish on your casual street style without looking overdone. Go for striped pants, gingham dress, checkered skirt, or even a polka dots top to give some playful vibe to your outfits, this way you'll dress up your slides with creative prints making your looks trendy and fashion forward. If you think slides are too boring, then spice them up with chic coats and edgy jackets.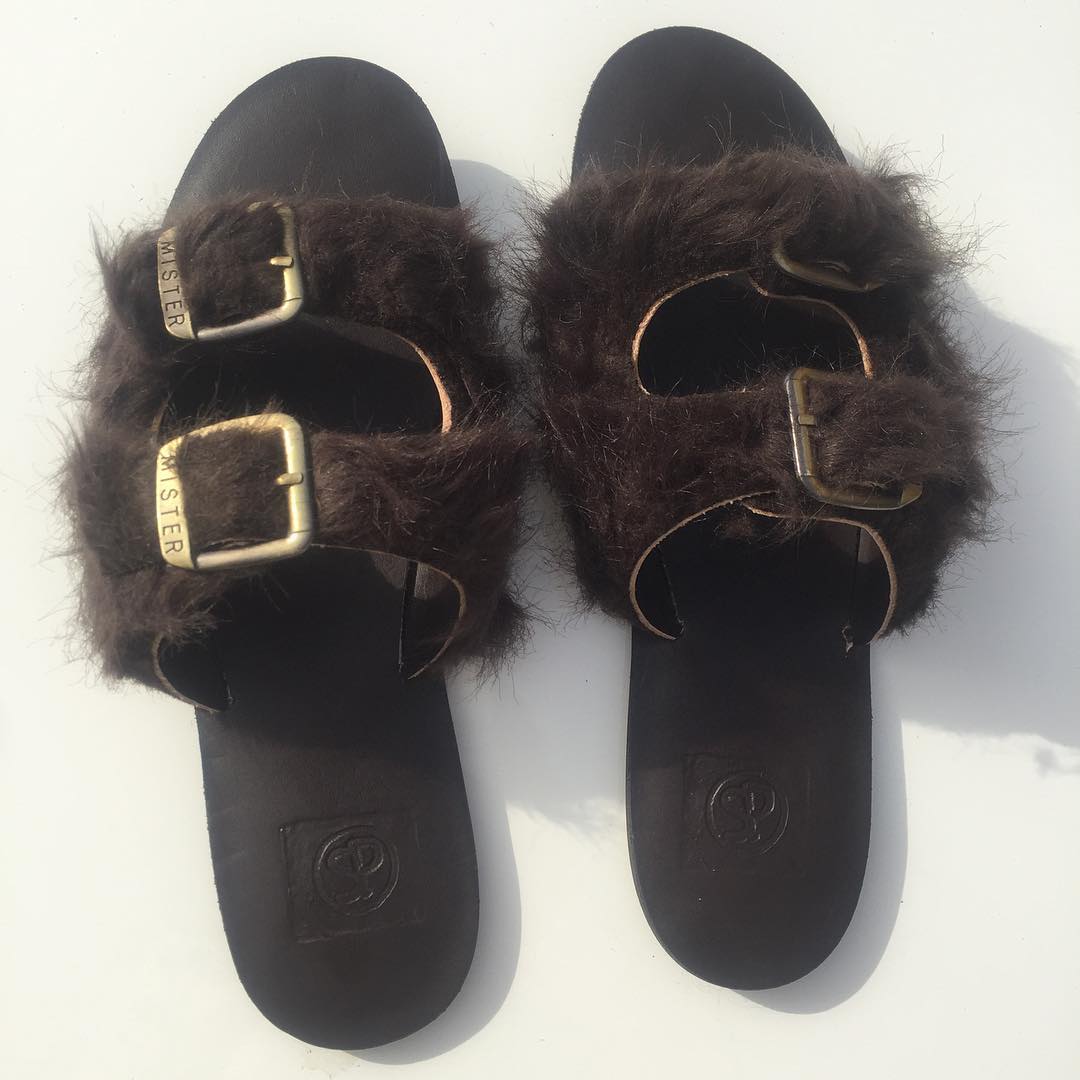 FPN: Any plans to make shoes like heels in the future? Or what are the future plans for Saraporsche?
Alu: Presently we are working on our first collection of heels, which will be launched in June. Most of our clients are really looking forward to this, so they better watch out.
FPN: From our investigations, your products have gained a good patronize. What's special about Saraporsche products?
Alu: All our footwears are made with love, and attention to details is key for us. We set up a quality assurance team who ensures that before any footwear leaves the factory, it's in good condition and our customer service is best to none. Our clients come first in everything we do.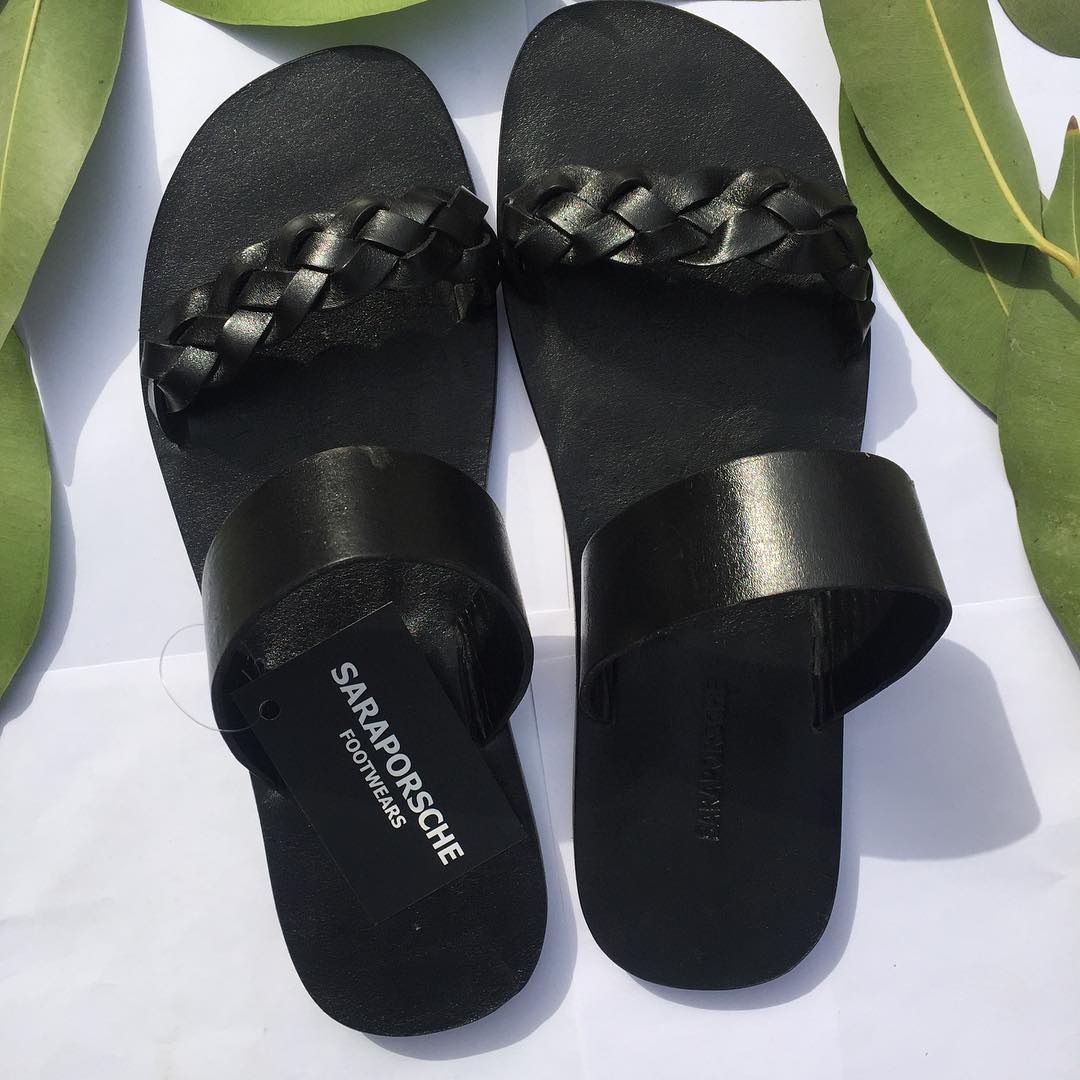 FPN: Let's talk about the challenges.
Alu: I believe that in every business, there are challenges attached to it. Convincing people to patronize our made in Nigeria products is one of our biggest challenges. They'd rather prefer to buy from the international market rather than patronize their own. But so far, with the made in Nigeria campaign going on, Nigerians are once again believing in the made in Nigeria products.
FPN: Looking back, are you glad you're making shoes for women?
Alu: The best decision I ever took was going into shoemaking; it has given my life a meaning. It's something that makes me happy and it keeps me going on every day. It gives me the joy to know that I'm beautifying the feets of Nigerians.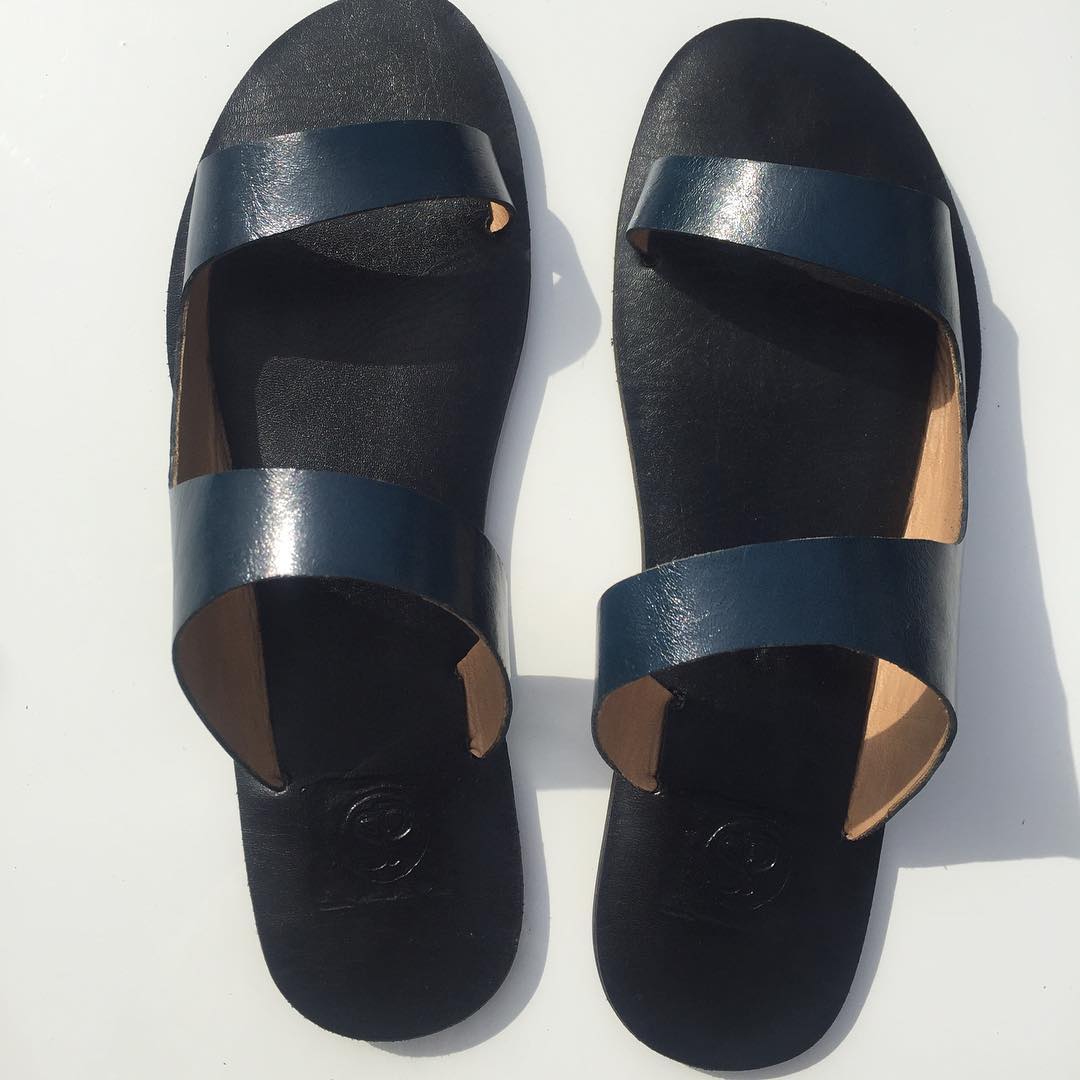 FPN: And finally, what are the things people do that can ruin a shoe? And how can they avoid it?
Alu: For those gorgeous suede shoes, never ever wear them in the rain or in muddy conditions, suede shoes almost never go back to their original condition after being damaged by water. One of the biggest mistakes you can make is over wearing your cute slides because if they end up being really damaged, most of the times you just can't fix that. And lastly, shoes are just like human skin. They have pores that need fresh air. So keep your shoes out of plastic bags and try to keep them in an open area.
[otw_shortcode_button href="https://twitter.com/fashionpolicing" size="medium" icon_position="left" shape="round" target="_blank"]Follow us on Twitter![/otw_shortcode_button]