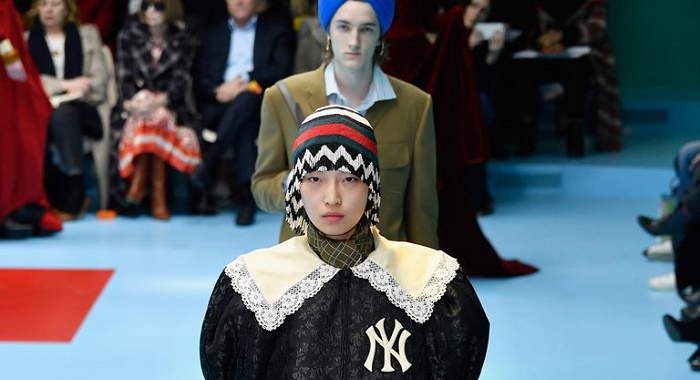 Gucci is no stranger when it comes to staging noteworthy runway shows but just in case the past seasons haven't been convincing enough for you up to now, the brand's Fall 2018 show last night in Milan will provide you with plenty of evidence.
There were human heads as handbags, baby dragons, iguanas, a model with three eyes, colorful face masks, and as if that wasn't enough, the show even took place in a look-alike surgical operating room: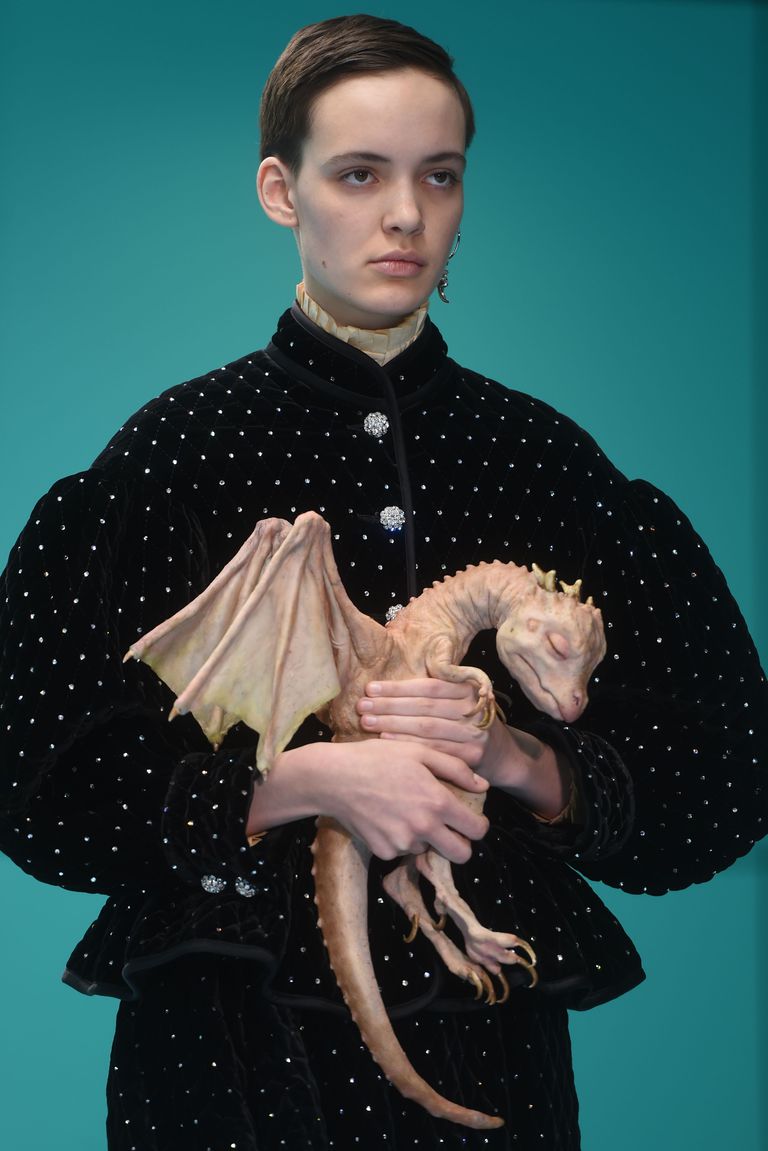 Getty Images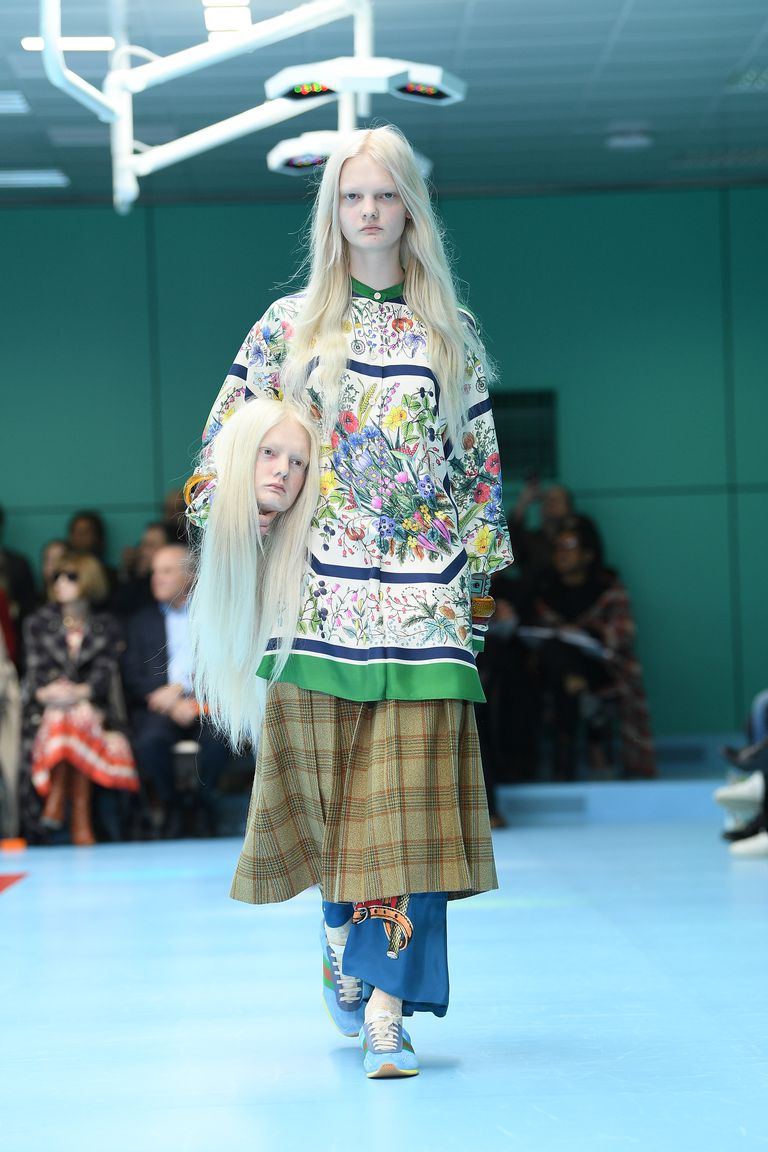 Getty Images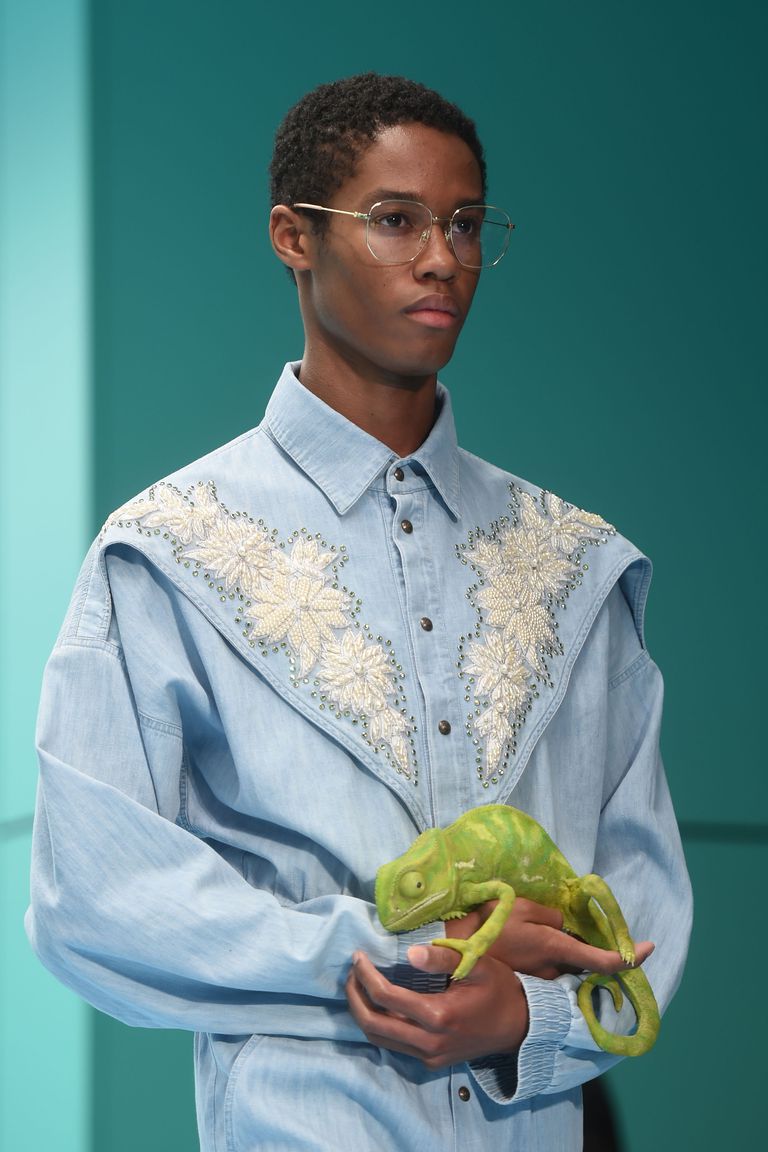 Getty Images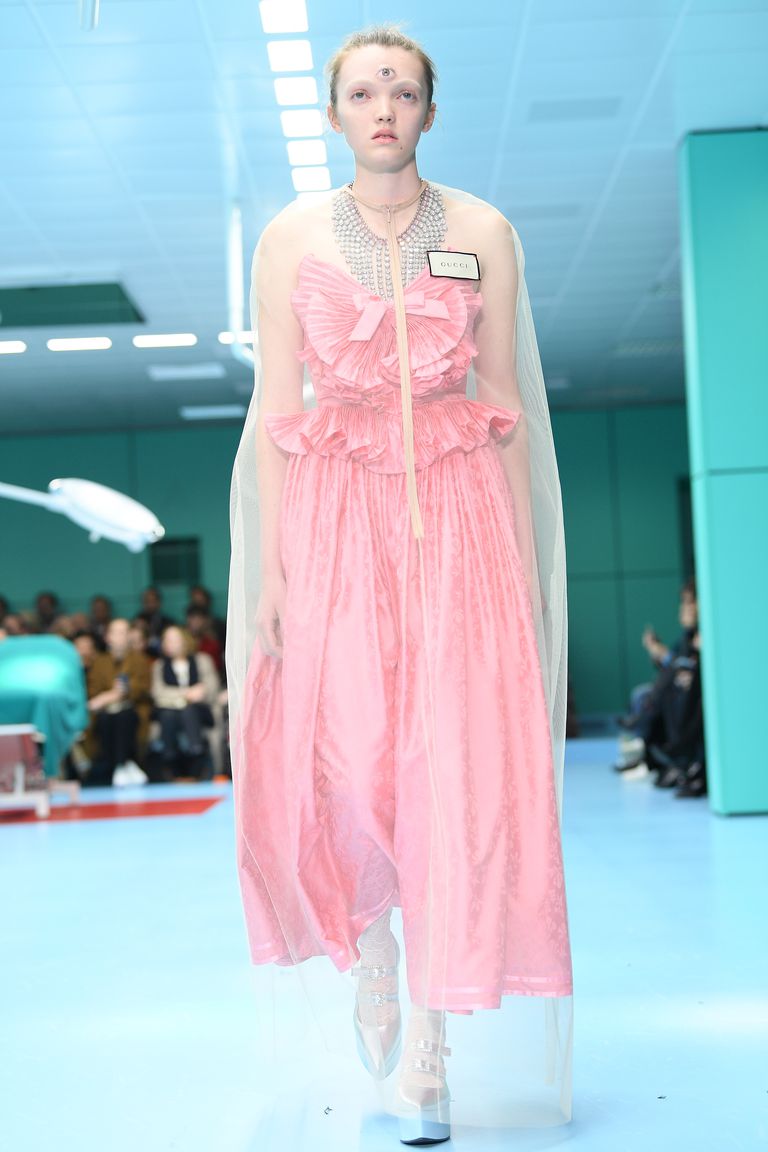 Getty Images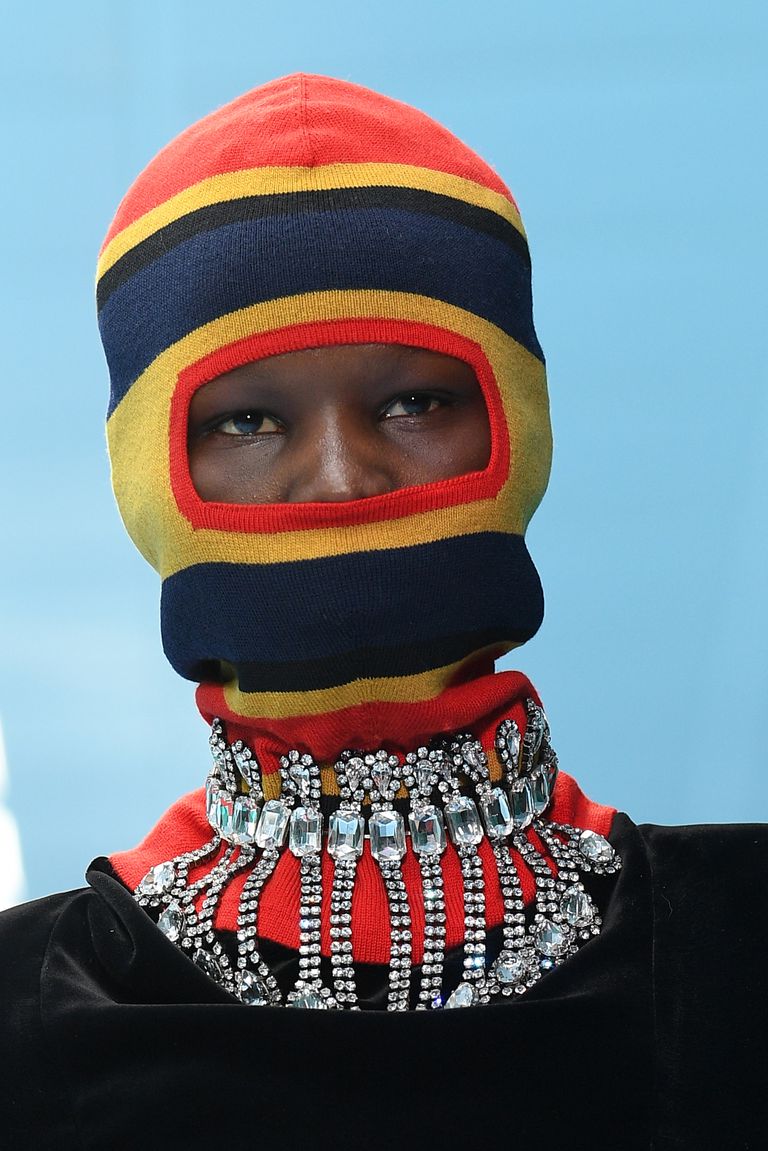 Getty Images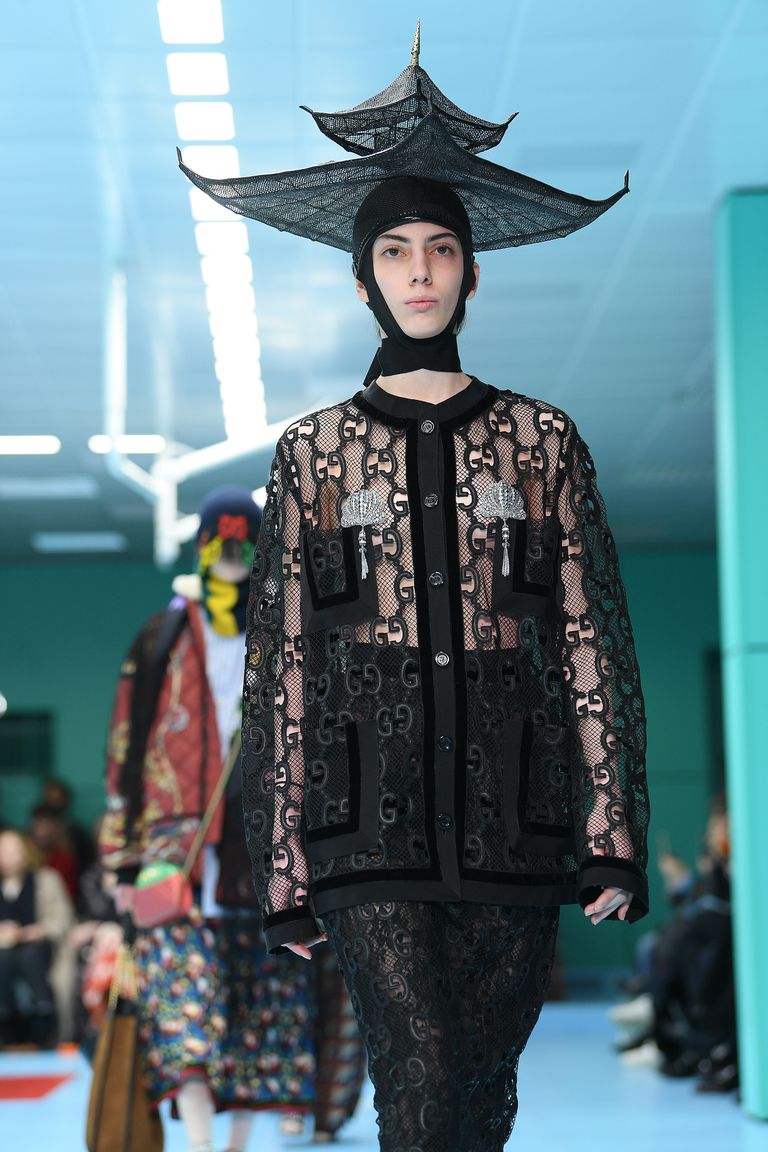 Getty Images
As described by the brand on Instagram, the concept was simply a way of reimagining materials and fabrics in a different way.
"The concept reflects the work of a designer—the act of cutting, splicing and reconstructing materials and fabrics to create a new personality and identity with them. The materials used are typical of an operating room and the environment around it: PVC on the walls and floors, fire doors with panic-bars, LED lamps, and plastic chairs like those in a waiting room."
The show, which was a kick-off of the Fall 2018 Milan Fashion Week also had some models hitting the runway in Japanese and Arabic-inspired looks. The 90-piece collection in general was so-Gucci as usual, featuring prints, knitted wears and eye-catching accessories.
In totality, it was of course, another standout show worth shouting about  from Gucci thanks to the creative director Alessandro Michele. Click on to see more looks from the show.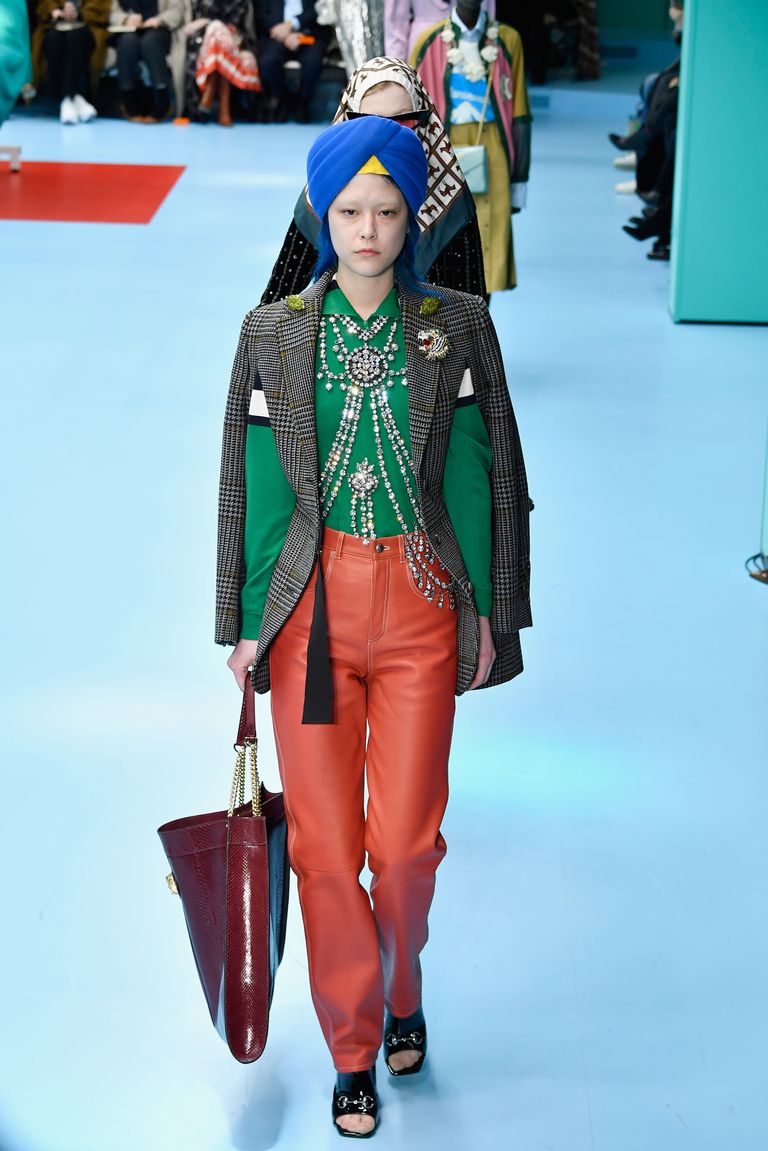 Getty Images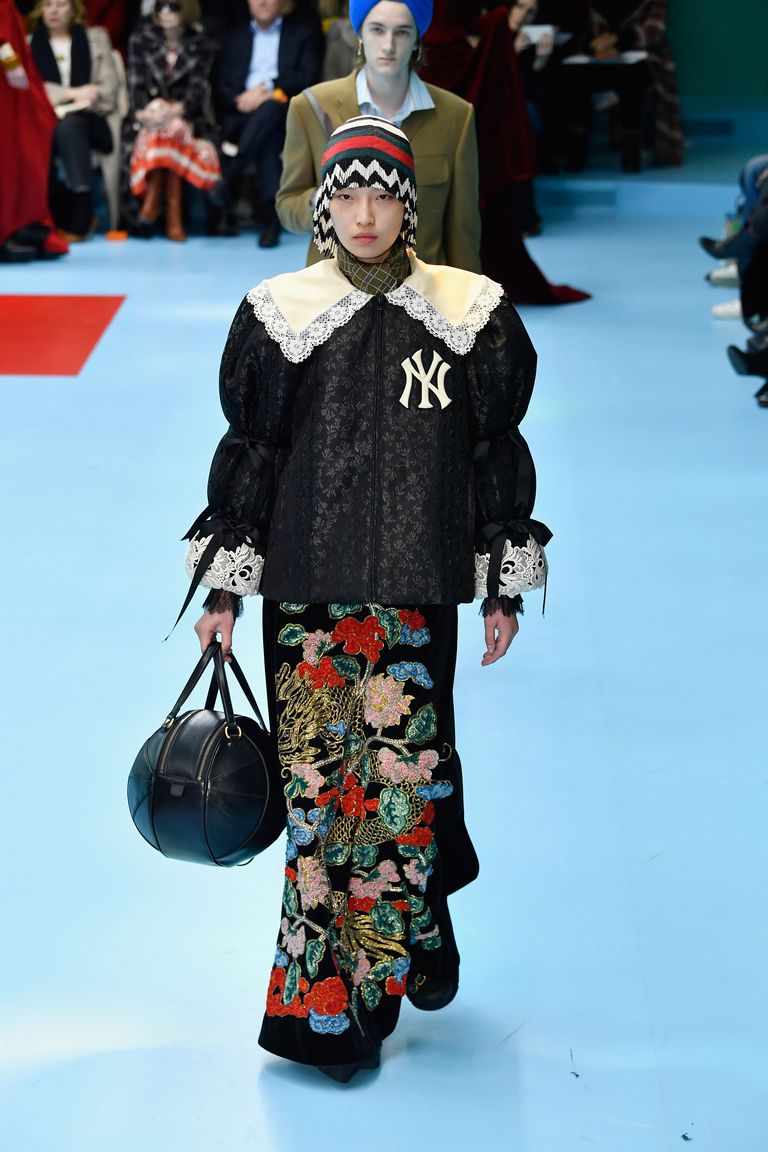 Getty Images