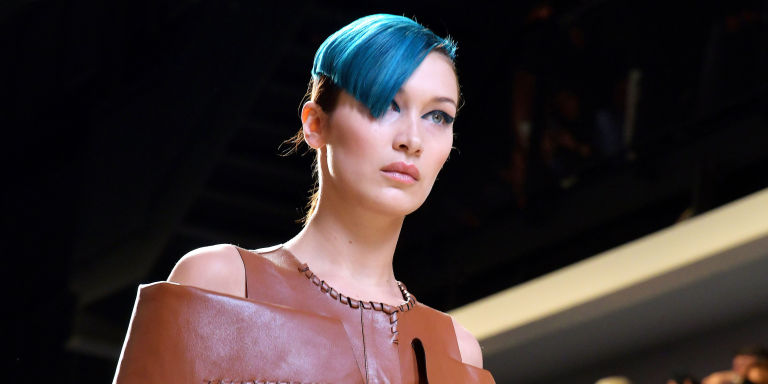 Nobody sees an unusual hair transformation without turning the head. At a glance, it's eye-catching and over the top, which is why we're taking notes from the Fendi show at Milan Fashion Week. Runway sweethearts, Kendall Jenner, Gigi Hadid, Bella Hadid and the rest were made to walk the runway today in Fendi's Spring 2018 collection which was jazzed up with striking bold hair colour. 
In petrol blue and teal green fringes, the brand invited the help of legendary hair colorist Sam McKnight to transform the model's hair so as to match their winged eyeliner. And no, it wasn't a permanent dye job but instead, McKnight used dyed faux bangs to fix them onto the models' heads. Genius!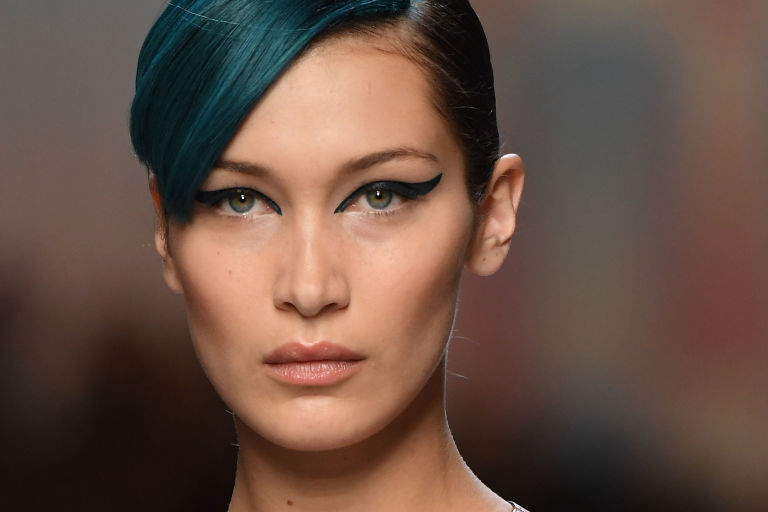 Getty Images
Getty Images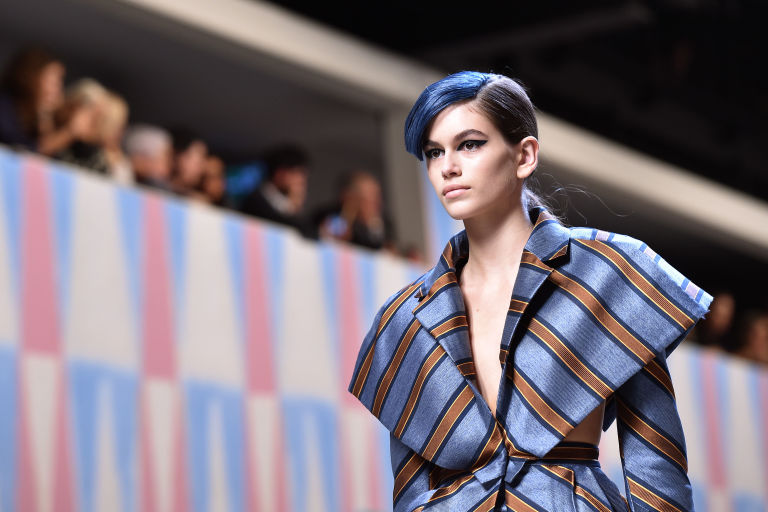 Getty Images
He goes on to explain the process: "During the make-up test to figure out the look for the show, Peter had an array of liner marks on the back of his hand that were all sorts of greens and blues, so we decided to dye the hair pieces in similar tones," McKnight told Allure.
How he came about the exact colour: "We discovered the trick when we did those pastel wigs for the [Chanel Cruise 2013] show at Versailles. The hair colour we used for those wigs was too bright — the fabrics were not like that, they were more subdued — so we added drops of black and grey hair dye to water and dipped the wigs in," he explained.
[otw_shortcode_button href="https://twitter.com/fashionpolicing" size="medium" icon_position="left" shape="round" target="_blank"]Follow us on Twitter![/otw_shortcode_button]