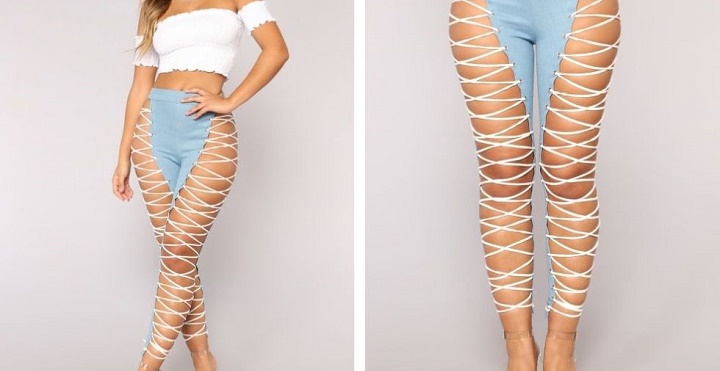 The fact remains that we will never get tired of anything lace-up. From gladiator sandals to lace-up heels, there's nothing we love more than keeping it barely-there all the way up to the knee for a touch of glamour, so naturally, this Wild Thang lace-up pants that Fashion Nova is selling will be a winner for those who want to show off their legs to the maximum.
These over-the-top, daring denim pants are stretched, high rise and cost $49.99.  And to be honest, it's not the kind of jeans for every type of girl but if you like it, why not? Just take a look at the product images: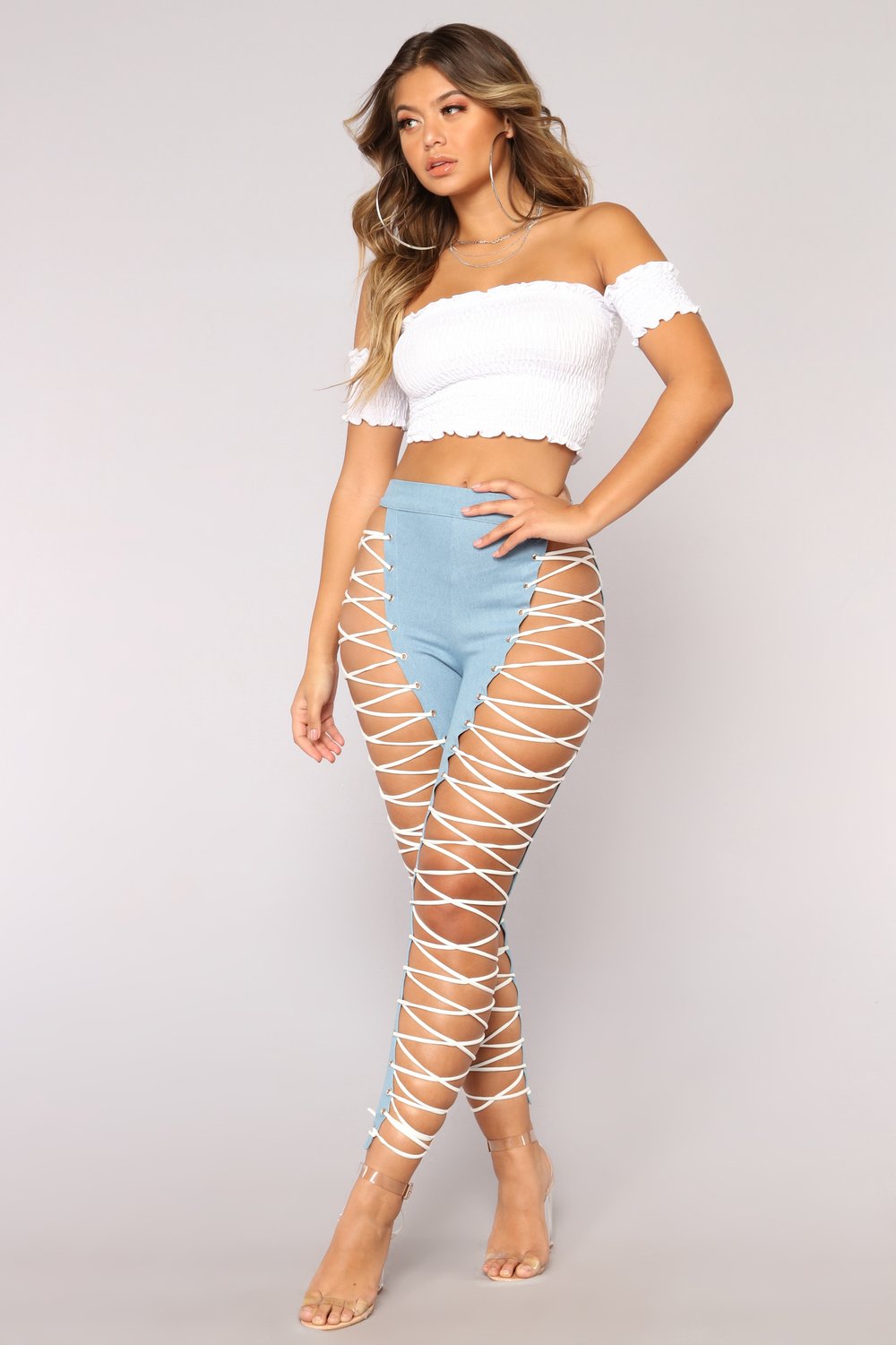 Fashion Nova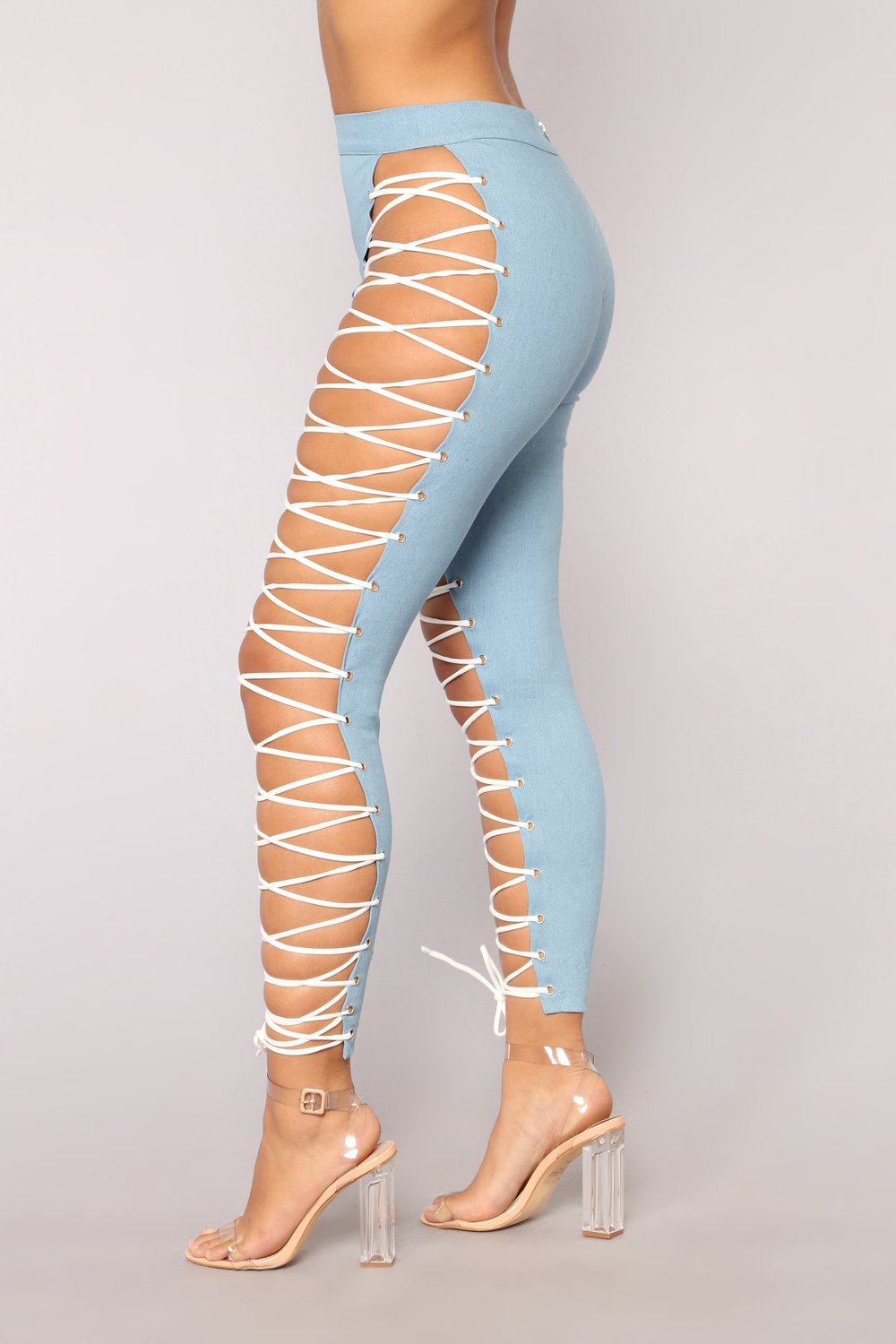 Fashion Nova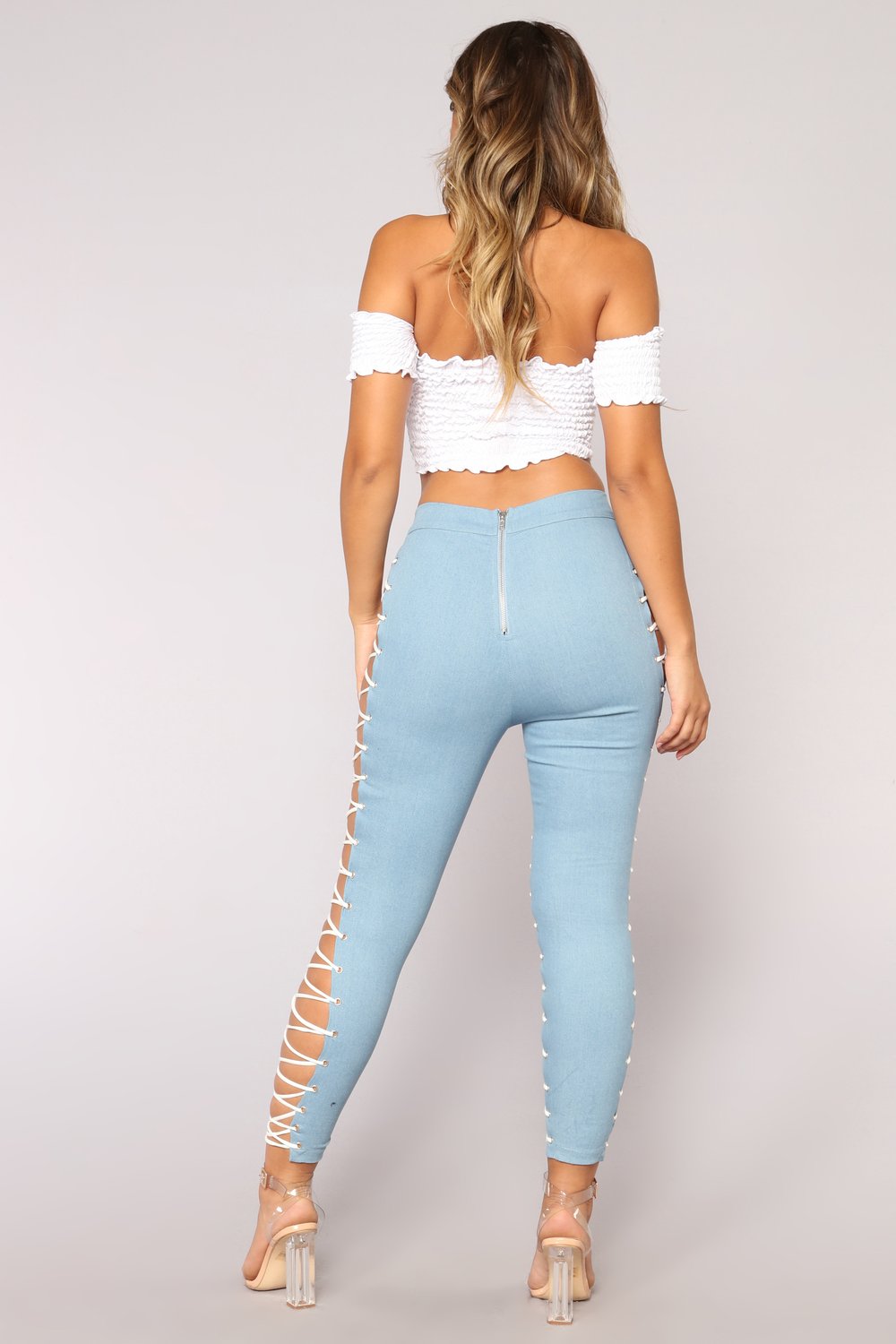 Fashion Nova
As you already know, this isn't the first time a brand is selling an unusual pair of jeans. A lot of naked jeans made headlines in 2017 and just last week, Carmar, a Los-Angeles based denim brand introduced a pair of "extreme cut out" denim pants that are not only expensive (with a $168 price tag) but looks insanely out of the ordinary.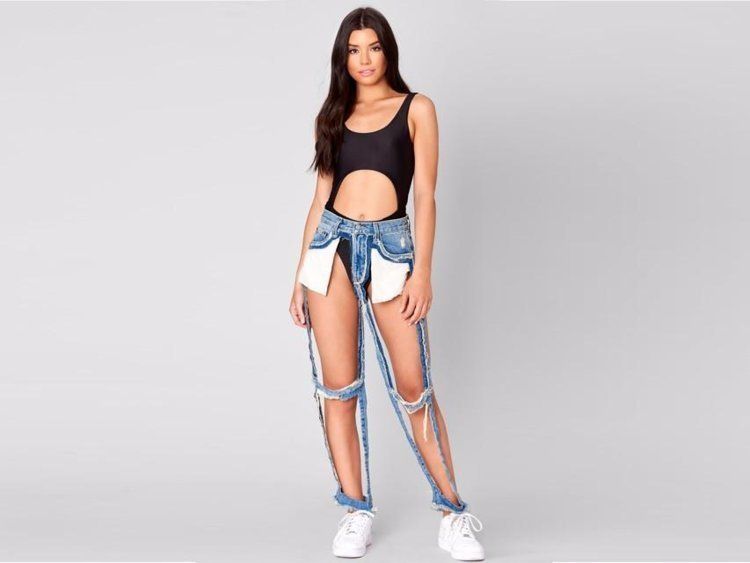 Carmar Denim
The brand even offered suggestions on Instagram where to the wear the jeans, as demonstrated by its model below:
So there you have it — as the season of naked denim pants continues, we look forward to seeing them on the streets. Also, you can get your hands on the Fashion Nova Wild Thang lace-up pants here.