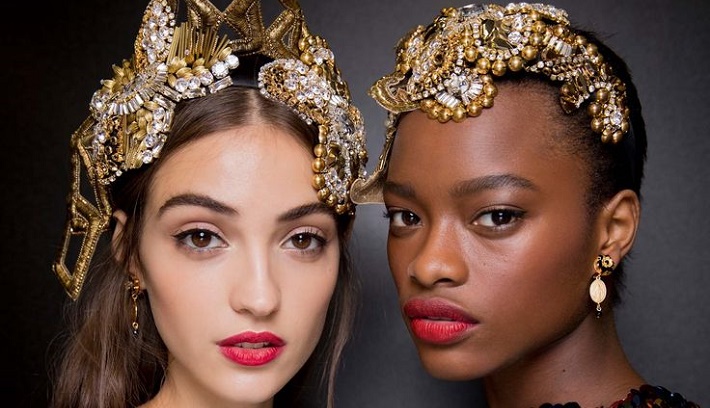 The continuous campaign for inclusivity has indeed made a huge impact in the industry. For instance, the number of models of color that has appeared in ad campaigns in 2017 is incomparable to the previous years. Figuratively, a 3.5 point increase from 2016, as evidenced by The Fashion Spot's latest diversity report.
Based on the 782 cover appearances across 49 top international fashion publications, TFS's review showed that 32.5 percent featured people of color, which is a 3.5 percent increase from last year. And apart from that, the best news coming out of the report is that 2017 was the first year in which the runways, ad campaigns, and leading international fashion magazine covers all passed the 30% racial diversity marker.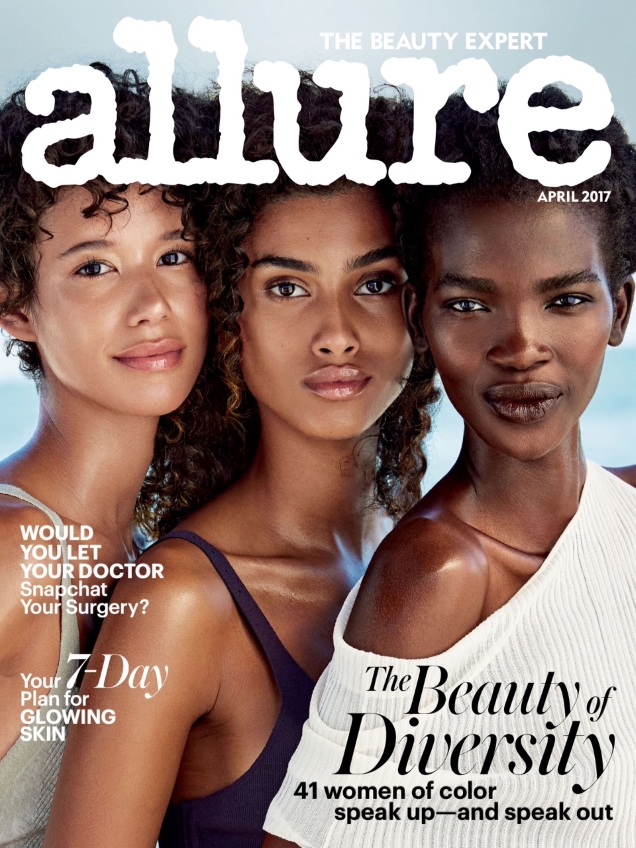 Allure April 2017: Dilone, Imaan Hammam & Aamito Lagum by Patrick Demarchelier, Courtesy of Allure
In case you're wondering which of these magazines celebrated inclusivity most, TFS is proud to single out Vogue Arabia, Vogue Taiwan, Vogue India, i-D, Paper, Allure, and Dazed. In addition, TFS also claimed that, several magazines that featured no models of color in 2016 embraced diversity this year, some more stridently than others. For instance, LOVE magazine featured '7 out of 19 models of color, a marked improvement over the past three years where no nonwhite models appeared on the cover.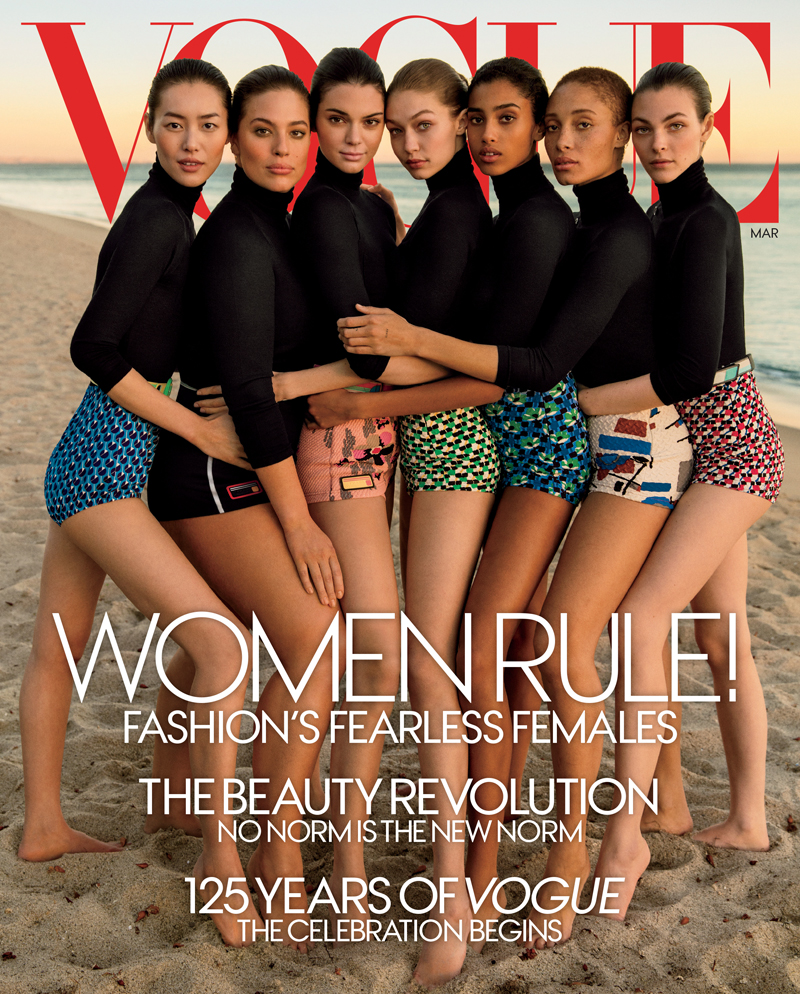 Image: Inez and Vinoodh, courtesy of Vogue
While The Fashion Spot's report comprehensively breaks down which magazine contributed to the fight against poor representation of models of color, there seems to be lacking in the area of plus-size visibility on magazine covers. According to the report, only 1% of celebrities and models on magazines were a size 12 or over — which means just 8 covers featured a plus-size person. Jump over to The Fashion Spot to get the full 2017 diversity report breakdown.