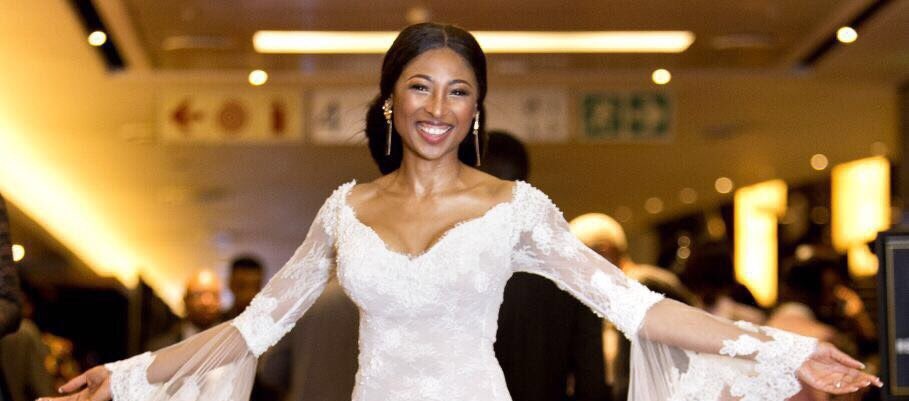 Walking down the aisle in a beautifully crafted wedding gown is always the dream of every woman. She is expected to make the most of the day in her gown by snapping gorgeous pictures, taking selfies, and everything in between because, actually, you probably might not have the opportunity to wear it again — after all, wedding is once in a lifetime.
But after spending a huge amount of money on a dress, what happens after the big day? While there may be great ways to give your dress a life after a wedding (for instance: you could sell it, make a donation, preserve, or transform it), Enhle Mbali Maphumulo clearly knew what she was doing when she preserved her wedding gown after tying the knot with her husband.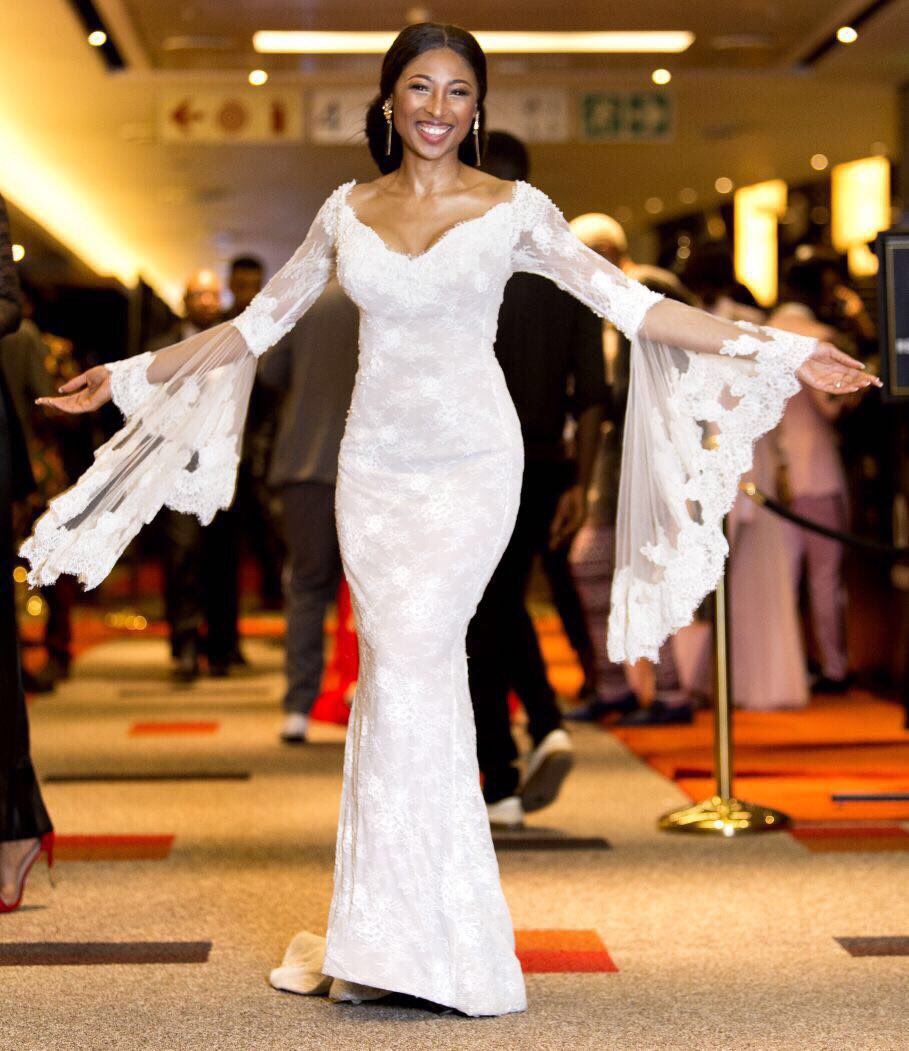 Twitter/enhlembali
Maphumulo is a South African actress, which means if she wishes to splash a few hundred dollars on a red carpet dress, she can but rather, the actress dust off her wedding gown and headed out to the first edition of DStv Mzansi Viewers' Choice Awards which took place over the weekend. And she was proud of it: "The #DstvVCA2017 #woreitagain. What an amazing award ceremony congratulations to all the winners so well deserved!!congratulations to," Maphumulo captioned the image on twitter. 
https://twitter.com/enhlembali/status/901704683982651393
While some fans were not buying the idea, some women were actually inspired, even her husband. "People are touched because you wore the same dress twice when you can afford another. Thank you for always being you @enhlembali,"Black Coffee, who is her husband responded to the photo.
https://twitter.com/RealBlackCoffee/status/901824151886979072
Here is she during her wedding (the right picture):
https://twitter.com/HimThird/status/901499552376770560
[otw_shortcode_button href="https://twitter.com/fashionpolicing" size="medium" icon_position="left" shape="round" target="_blank"]Follow us on Twitter![/otw_shortcode_button]