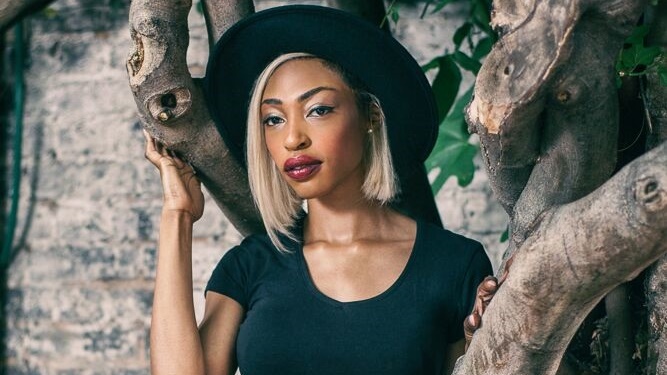 Dawn James-Okonkwo is a Nigerian Fashion Designer based in the United Kingdom, she is highly creative, passionate about Fashion Design and making it as a well-known designer in the business world.  She holds a Higher National Diploma in Fashion Design from the University of Salford and a Postgraduate Diploma in Pattern Design and Garment Technology from the London College of Fashion.
She regularly visits the British Museum in London, to gain inspiration and make sketches for her designs and her designs are mostly inspired by her African heritage, the ancient 9th-century Igbo-Ukwu art culture of Nigeria and the Ancient Egyptian Art-Culture. The Igbo-Ukwu is notable for three archaeological sites, where excavations have found bronze artefacts from a highly sophisticated bronze metal-working culture dating perhaps to the ninth or tenth century, centuries before other known bronzes of the region.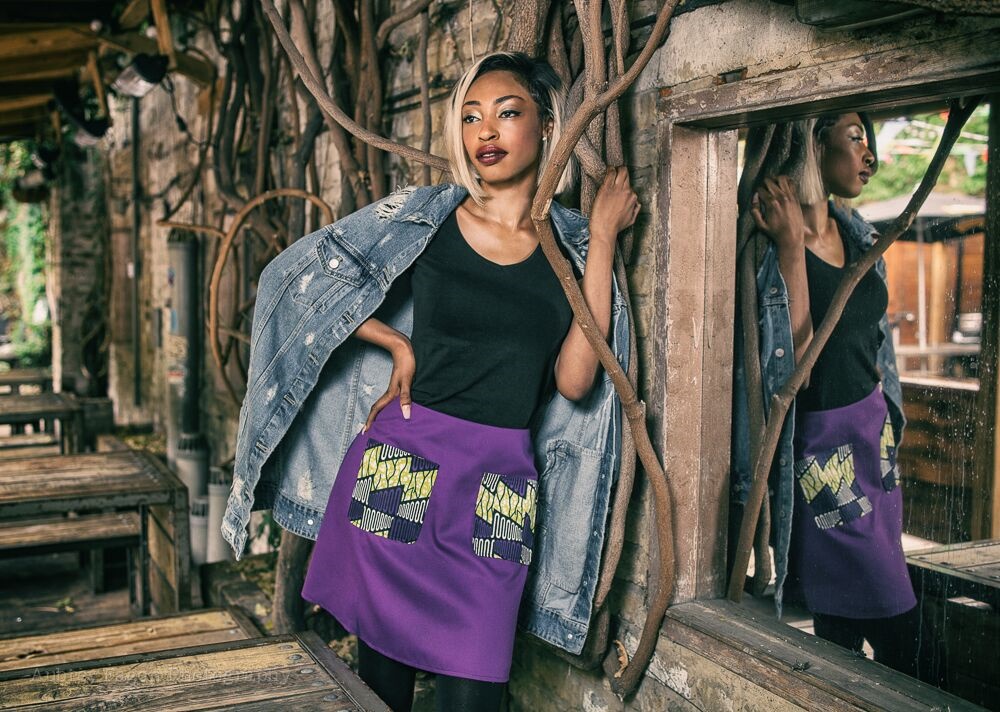 Dawn also designs her own Textile fabric prints, she uses the colour ideas from Ancient Egyptian Art for inspiration for her own Textile Colour Designs.
The Igbo-Ukwu is a town in the Nigerian State in the SouthEastern part of the country.  The town comprises seven villages: Objuno, Adkukwa, Umudege, Ezihu, Ezihu, Ezigbo, and Etiti.
Five bronze artefacts from the original excavation are now in the British museums' collection which Dawn has visited. 
Dawn designs beautiful vibrant print skirts for women and girls using bold coloured western fabrics and African print.  She mixes the fabrics to make unusual designs, they cannot be bought anywhere else. The skirts are ideal for work and evening. She mixes African print fabric, with silk, cotton and wool fabrics. She makes the patterns, cuts the fabric and sews the garments up from her home studio. 
She intends to set up an online business so that women all over the world can purchase the skirts to wear.  Dawn designs all types of skirts, long skirts, pencil skirts, A-line mini skirts, evening and wedding skirts.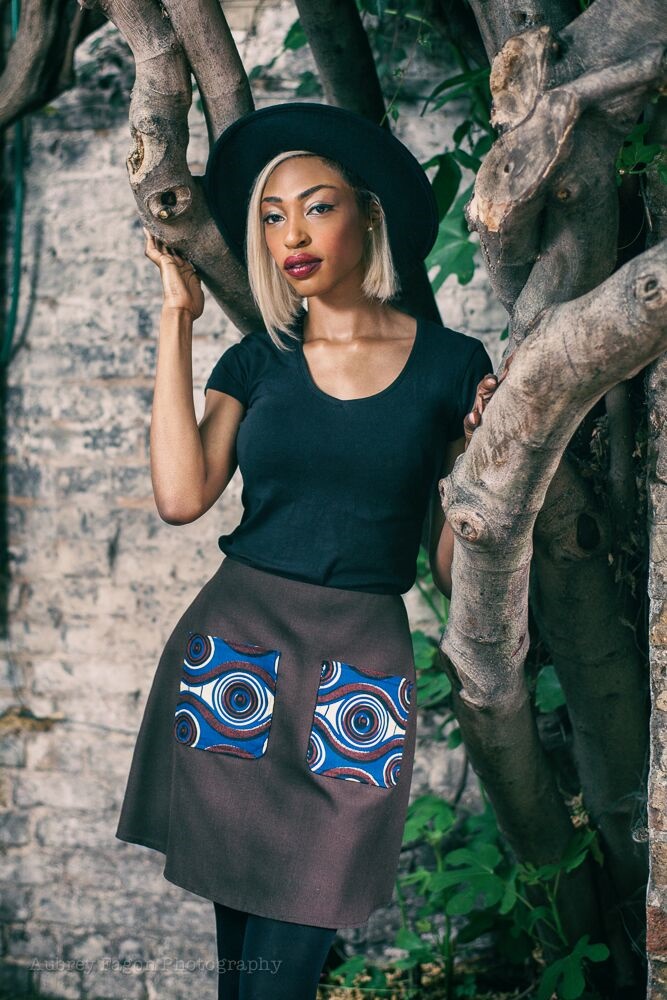 To raise funds to start her business she has set up a crowdfunding campaign on the Indiegogo website so that she can expand her business
If you would like to donate to her campaign here is the link: