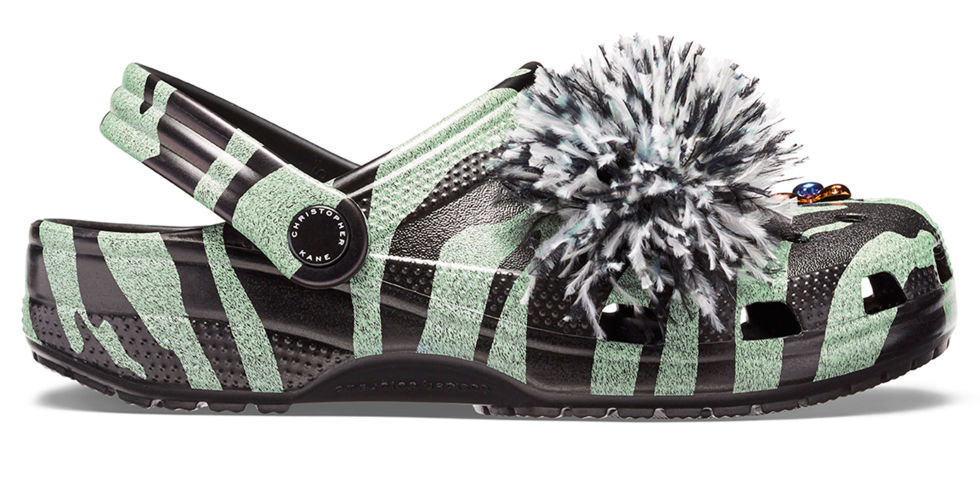 If not a mistake, Crocs sandals fall under the category of one of the ugliest shoes on the planet, but in recent years, Scottish fashion designer Christopher Kane has proven the masses wrong by reimaging the plastic clogs with a pleasing appeal. When Kane first debuted the shoes on the catwalk at London fashion week last September, that was clearly the beginning of beauty for Crocs as there were given the fanciest makeover with crystal adornments and touches of color. 
However, the designer has collaborated with Crocs once again for a limited edition collection and this time around, there are chicer than what you can imagine. We're talking about a major upgrade finished with tiger print and ostrich feather pompoms and there will be available in four shades including honey, avocado, ochre, and black.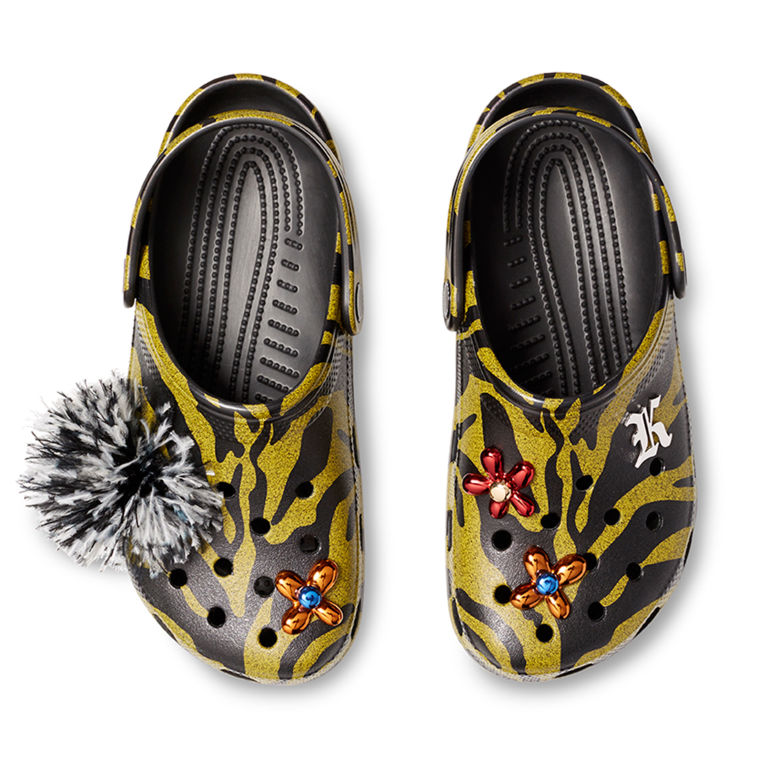 Christopher Kane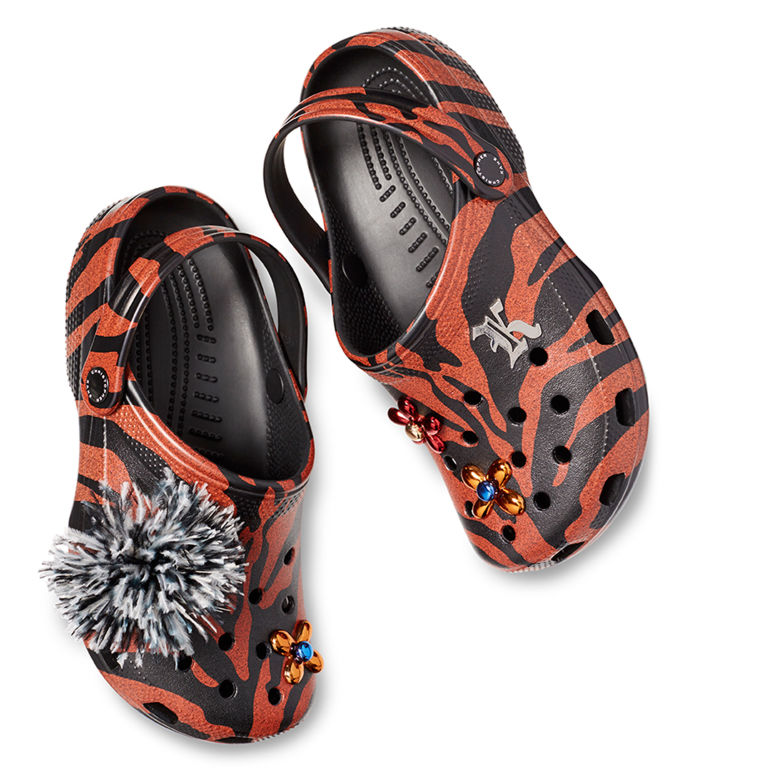 Christopher Kane
"They are brilliant for summer, as they are so comfortable and cooling," Kane said in a statement. "That they look great is an added bonus. I've always been a fan of the iconic Crocs Clog. I like that they are perceived by some to be quite 'ugly' and not at all feminine or designed to flatter. They are designed for function, and that's what attracted me to them."
Although the exact date has not been stated, the collection is launching in August with a price range starting from £64.99. If you're willing to get your hands on a pair or two, just stay tuned.
[otw_shortcode_button href="https://twitter.com/fashionpolicing" size="medium" icon_position="left" shape="round" target="_blank"]Follow us on Twitter![/otw_shortcode_button]