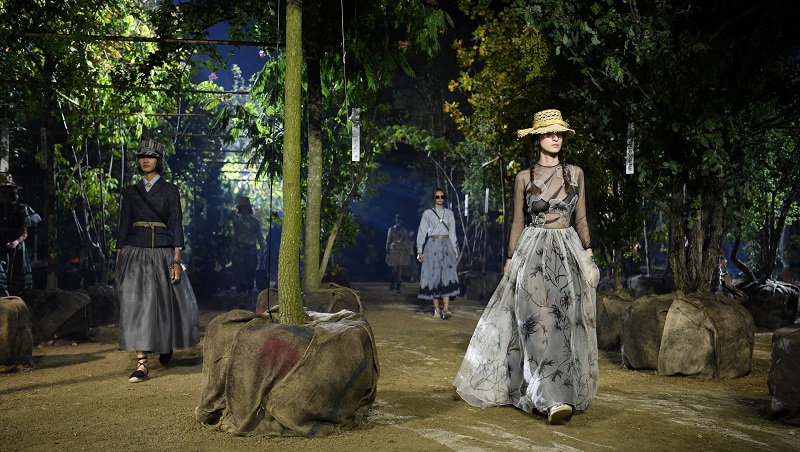 For Christian Dior's spring/summer 2020 show at Paris fashion week, environmental sustainability was seemingly the core value to the Parisian fashion house. Yesterday the creative director, Maria Grazia Chiuri unleashed her models into a garden surrounded by a forest of trees to demonstrate the brand's latest offering. According to a report, Maria teamed up with a Paris-based environmental design collective Coloco to help bring her sustainability imagery into existence.
More than 100 trees were planted to make up the forest and the brand will afterward donate it to various community garden projects. And while guests of the show could scan a QR Code on each of the trees to find out where it will be planted, another report says the concept was inspired by archival photographs of Catherine Dior — Christian Dior's sister whose, not only passion for gardening was incomparable, but an essential protagonist in the fashion house's history.
As for the collection, Maria Grazia also went the extra mile to send an ode to Catherine, with lots of floral-embroidered pieces, straw hats, and textured raffia dresses. Here, continue scrolling to have a glimpse of the collection.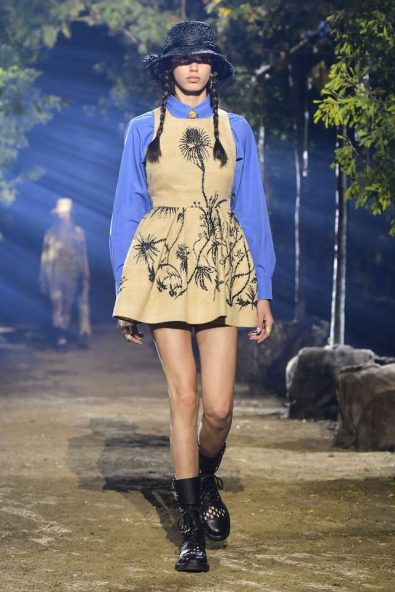 Getty Images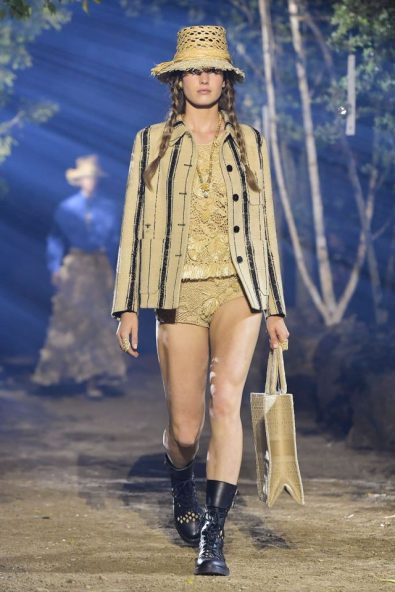 Getty Images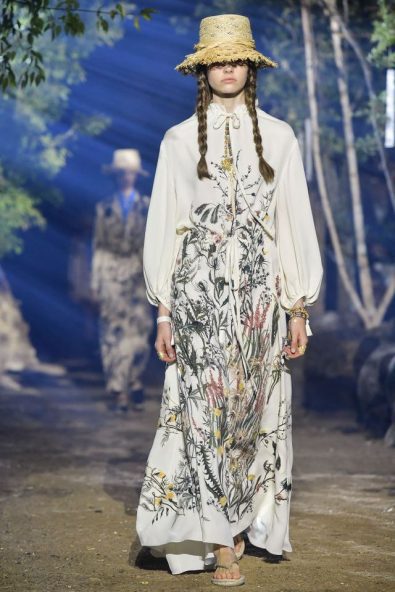 Getty Images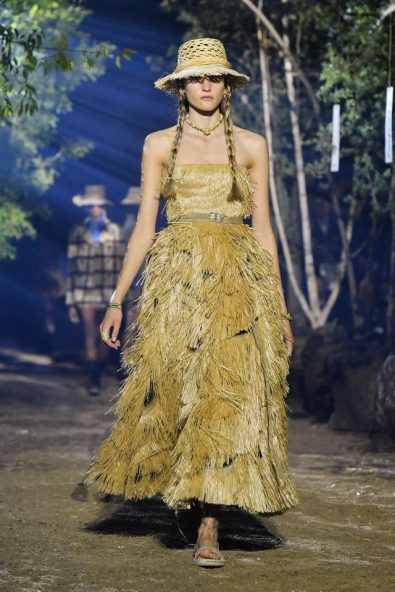 Getty Images