Chimamanda Ngozi Adichie is one of the shining and successful authors in the world, and she's known for many things including her popular books, her feminist philosophy and her love for fashion. Now, Adichie is about to earn a new title as a global purveyor or an International advocate of Nigeria fashion. 
As a big figure who consistently make public appearances, Chimamanda is using her prestigious platform to promote our home-grown fashion brands. The great author is a big fan of African prints, whether in a bomber jacket, blazer, little dress, maxi skirt, shirts – you name it, and when she team them up with her natural hair, Adichie leaves our jaws completely dropped. Right now her wardrobe containing Nigerian labels alone is probably bigger than the entirety of ours. So far, she has favored brands like The Ladymaker, Mae Otti, Vonne Couture, Moofa, Kareem Amak, Nkwo, Fashpa, Style Temple, Lola Baej, just to name a few.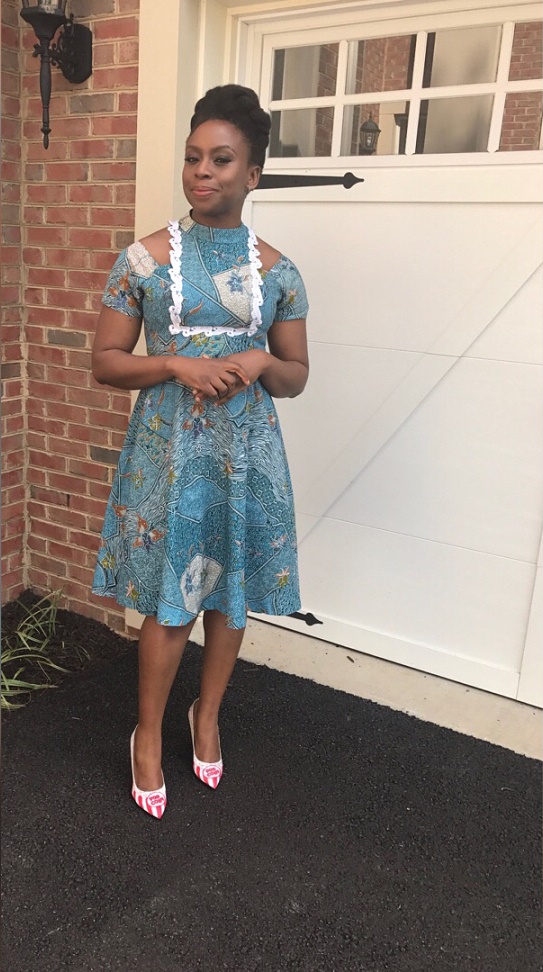 Adichie in The Ladymaker.
As if that wasn't enough, Adichie even announced on her Facebook that her new project is "Wear Nigerian," where she's expected to paint the entire universe with Nigerian brands. This project is not far-off from President Buhari's campaign towards reviving and encouraging local brands to boost the economy.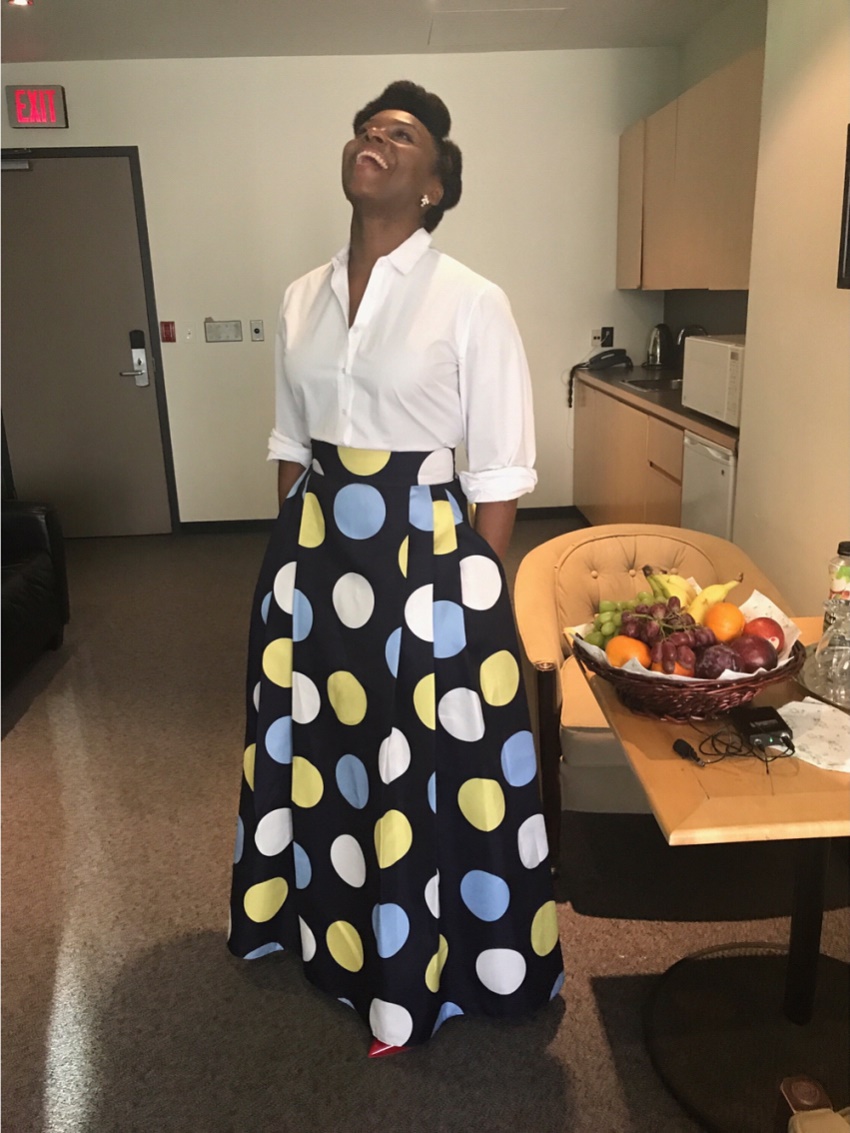 Adichie in Moofa skirt.
As Adichie pointed out, "If we are to grasp for a silver lining, then the 'Buy Nigerian to Grow The Naira' rhetoric is one."
She continued, "In the past few weeks, I've bought more Nigerian brands than I ever have in the past," Adichie wrote. "I've discovered new names. I've been filled with admiration for the women and men running their businesses despite the many challenges they face. I'm particularly interested in 'inward-looking' brands, those for whom dressing Nigerian women is as important as other goals."
"I've changed quite a few dodgy zippers, been disappointed by some poor quality fabrics, and been impressed by some detail-oriented finishing. Overall, I love the clothes, their cut, their whimsy, their colour, their flair, their ability to make me feel like myself. Their makers, from designer to tailor to button-fixer to okada-delivery-person, deserve to be supported."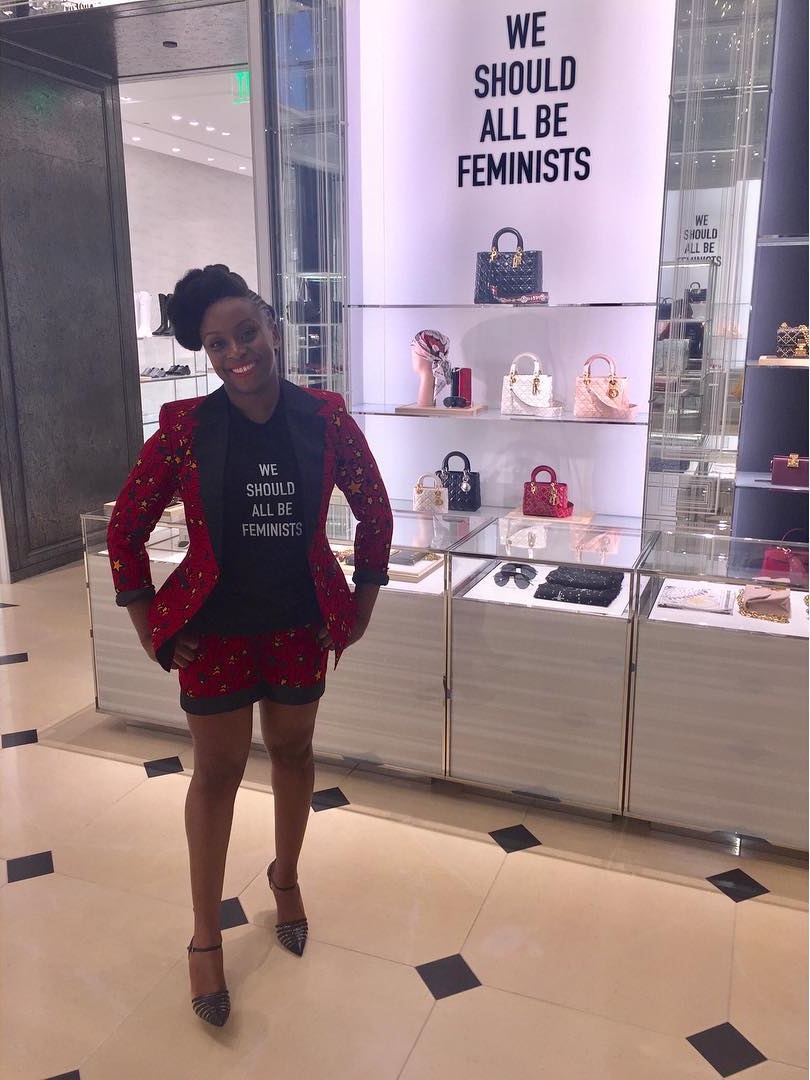 Adichie in Mae Otti's blazer pantsuit.
Adichie is no doubt pushing Nigerian brands across the boundary and operating on the International level is sure to create a bigger room for emerging brands to be discovered. We're particularly enamored for this set up, so a moment of silence for the "we should all be feminists" author won't hurt. Keep clicking for a few more looks.
Images: Instagram!