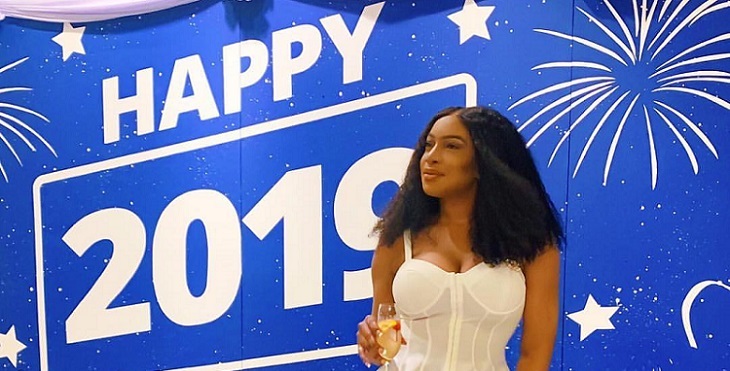 While you're busy writing pages of new year resolutions, Chika Ike is holidaying in Thailand and living her life to the fullest. The actress who, since Christmas touched down the Southeast Asian country known for 'tropical beaches, opulent royal palaces, ancient ruins, and ornate temples' has been Instagramming beautiful pictures from her adventure, leaving her fans in a complete FOMO.
Known for her jet-setting lifestyle, Ike breezed into the New Year in a bright mustard dress that made the most of her physique and it was layered under a matching floral satin cape. 
View this post on Instagram
View this post on Instagram
The actress' dress featured sleeveless silhouette with ruffled details. She complimented the clingy ensemble with a pair of black heels that counterbalanced the bright-hued tone. 
As earlier stated, the actress and movie producer is having an amazing experience in Thailand. She even posted pictures of herself fearlessly caressing a tiger and elephant in a zoo while wearing a camisole top and swimsuit, respectively.
View this post on Instagram
View this post on Instagram
View this post on Instagram
Another image of her that is impossible to overlook is the actress being outfitted as a Thai royal:
View this post on Instagram
While we can't confirm what the royal-inspired images are for, it appears there were shot for a magazine publication. And the actress looks seriously exquisite.