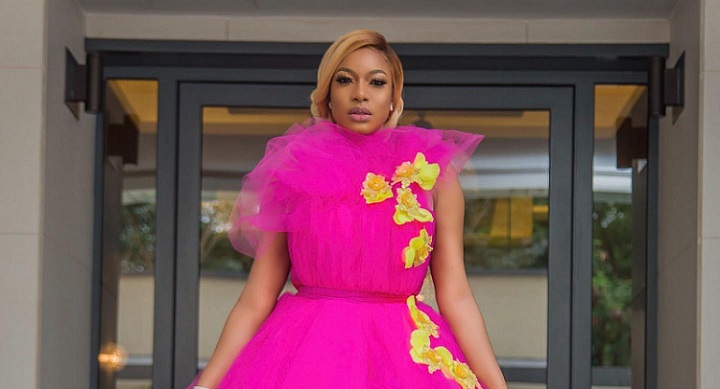 Chika Ike has had a busy month — from stepping out for photoshoots to launching her beauty line and attending press tour.
The actress who just launched her eponymous cosmetic line — Chika Cosmetics stepped out 2 days ago to promote the fresh new business venture. "Chika Cosmetics Press launch was a success, the actress wrote on her social media while showing off her outfit for the event. "Thanks to all the media houses and journalists who were present. 💄: Wearing "Slayer " lipstick and bloom Edition Palette." 
Chika's beauty products come in eye-catching pink packaging, so in keeping up with the theme, the budding beauty mogul donned a gorgeous tie waist, pink dress with floral appliques. As usual, the Nollywood actress looked flawless as she majpressestically walked out. She completed the look with a pair color block pointed pumps and silver earrings.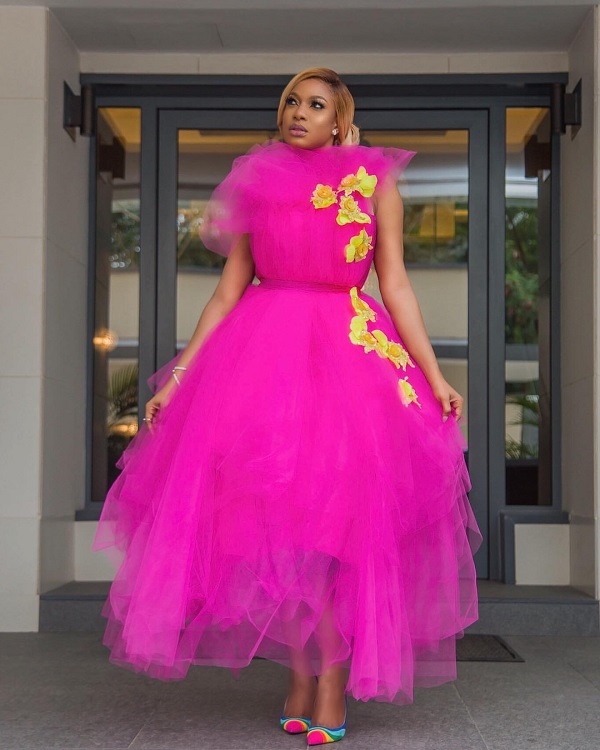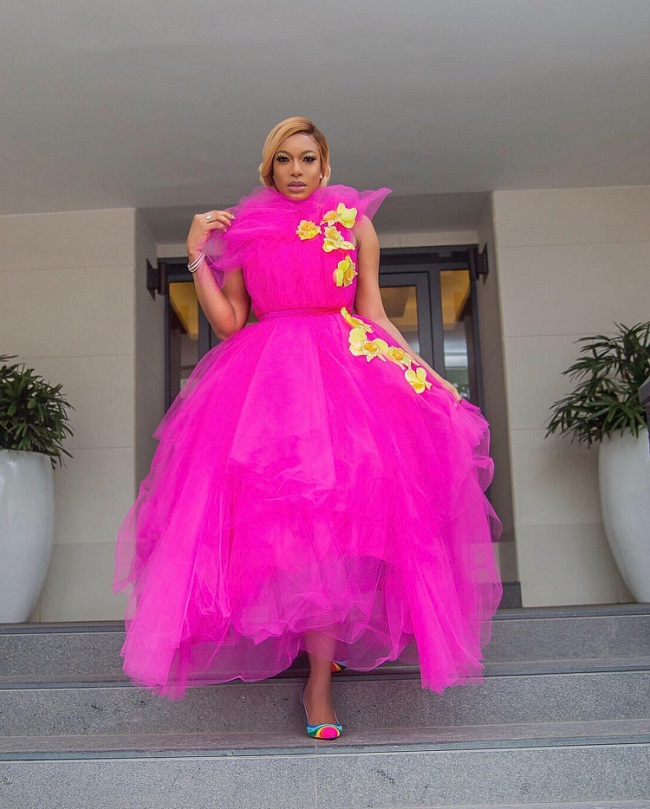 Earlier this week, Chika revealed the first collection of her beauty line, which features 18 color eyeshadow pallet and 12 colors liquid Matt lipstick. And of course, according to her, more products for skin and face will be added to the collection very soon. 
It's no surprise that since the of launch the new beauty merchandise, fans have been congratulating and raining praises on the actress for her business sense and achievements. "Congratulations Chika Ike. Good job and well done. At least some good news from the homeland despite the recent worldwide negative publicity," One of her fans commented on her picture on Instagram.
Another fan wrote, "Really happy 4 ur accomplishments 👏👏 and u do have a great mind 4 business and the cosmetics are definitely my style 👌 👌."
This isn't her first business venture as the actress also has a mark in real estate, movie production and of course, her long-standing interactive reality show: African Diva Reality Show.