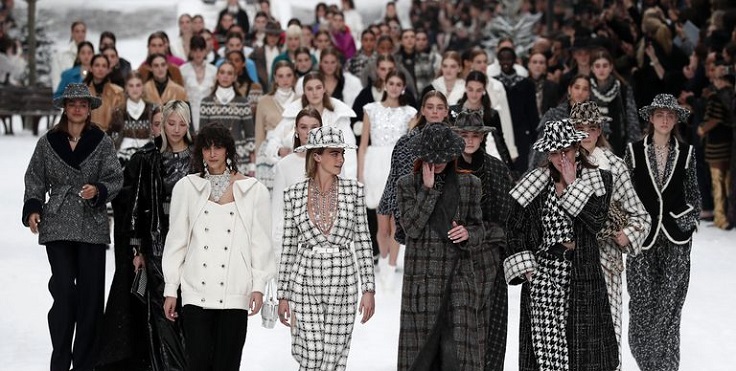 With his long-built legacy for Chanel which will continue to remain unforgettable, Karl Largerfeld's final Chanel show came as no surprise as the brand paid a heartfelt tribute to the late creative director. As a designer whose past runway shows were nothing short of epic, the Fall 2019 Chanel show was another monumental occasion but filled with grieve.
Staged at the Grand Palais in Paris yesterday, the venue posed a backdrop of an isolated downtown, snow-covered-village surrounded with mountains with the front of small hip-roof houses creating a runway. Here, models were pictured emerging from one of the chalet-style apartments before walking the snowy runway. According to a report, the French brand paid a tribute to its late creative director in a series of beautiful tributes throughout the show.
Getty Images
Before the show even kickstarted, there was a somber and respectful minute of silence, where afterward, Lagerfeld's long-standing muse, Cara Delevingne hit the runway in a tweedy ensemble (long houndstooth coat, tweedy jumpsuit,  fedora, and Chanel pearl necklaces) followed by a bunch of other models. 
David Fisher/REX/Shutterstock
Paying her tribute also was another Chanel ambassador, Penélope Cruz who was pictured holding a white rose while strutting the snowy runway in an angelically white look.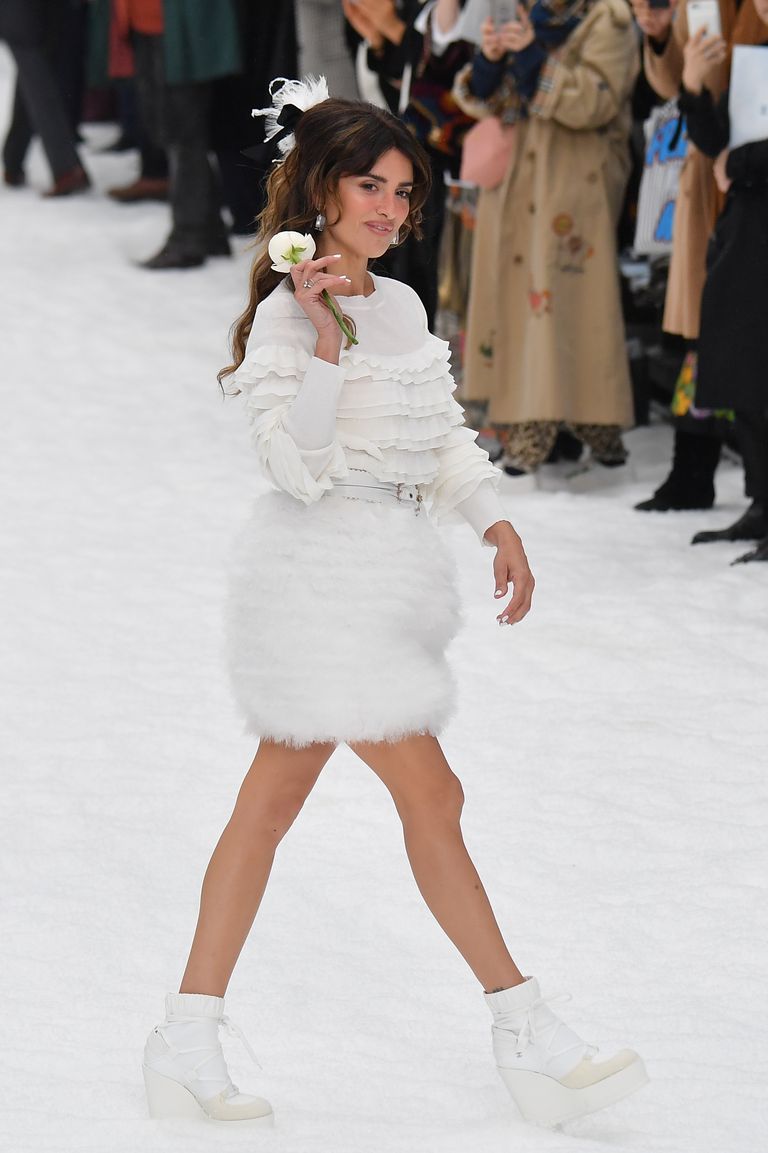 Getty Images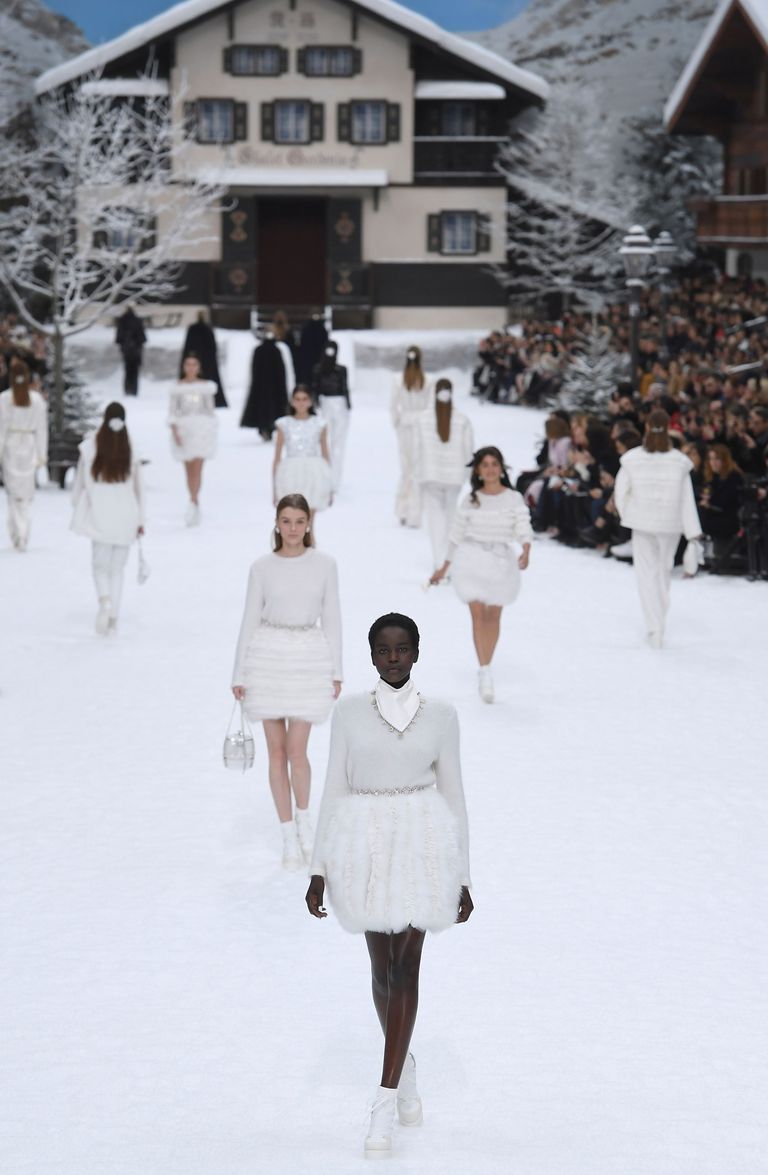 Getty Images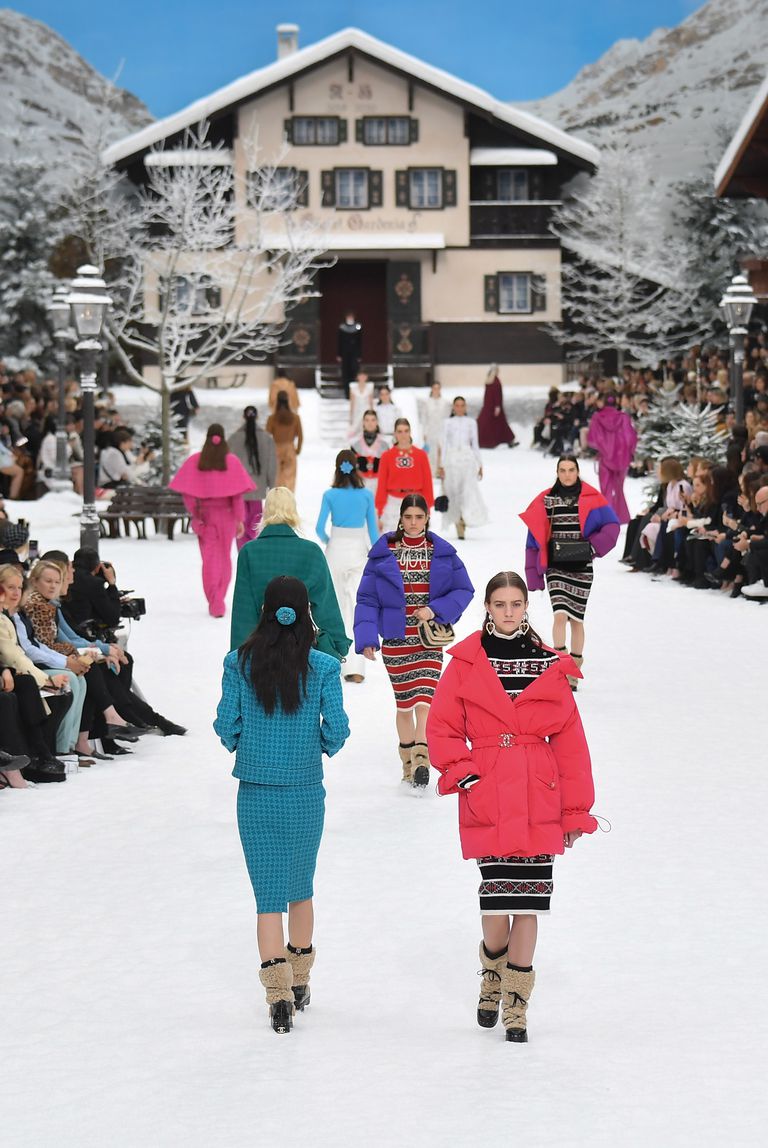 Getty Images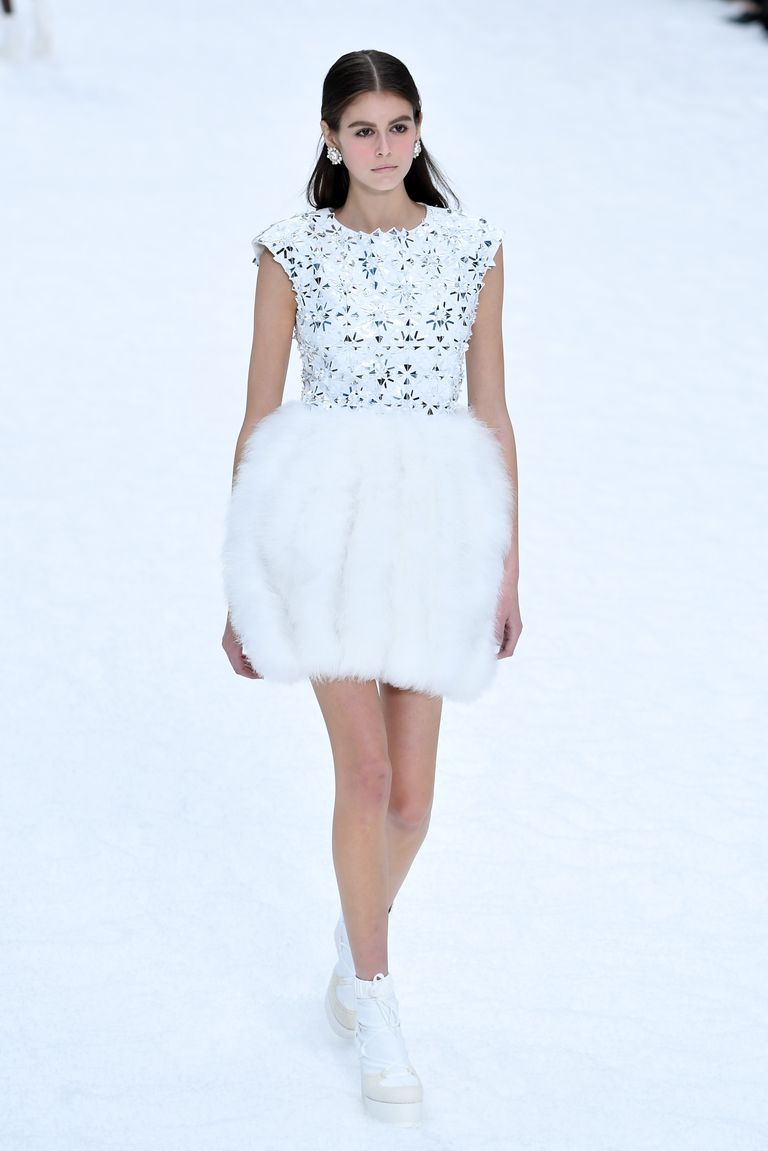 Getty Images
Other Chanel muses, including Naomi Campbel, Kristen Stewart, Claudia Schiffer, Marion Cotillard, Janelle Monae, Monica Bellucci, among others were not left out.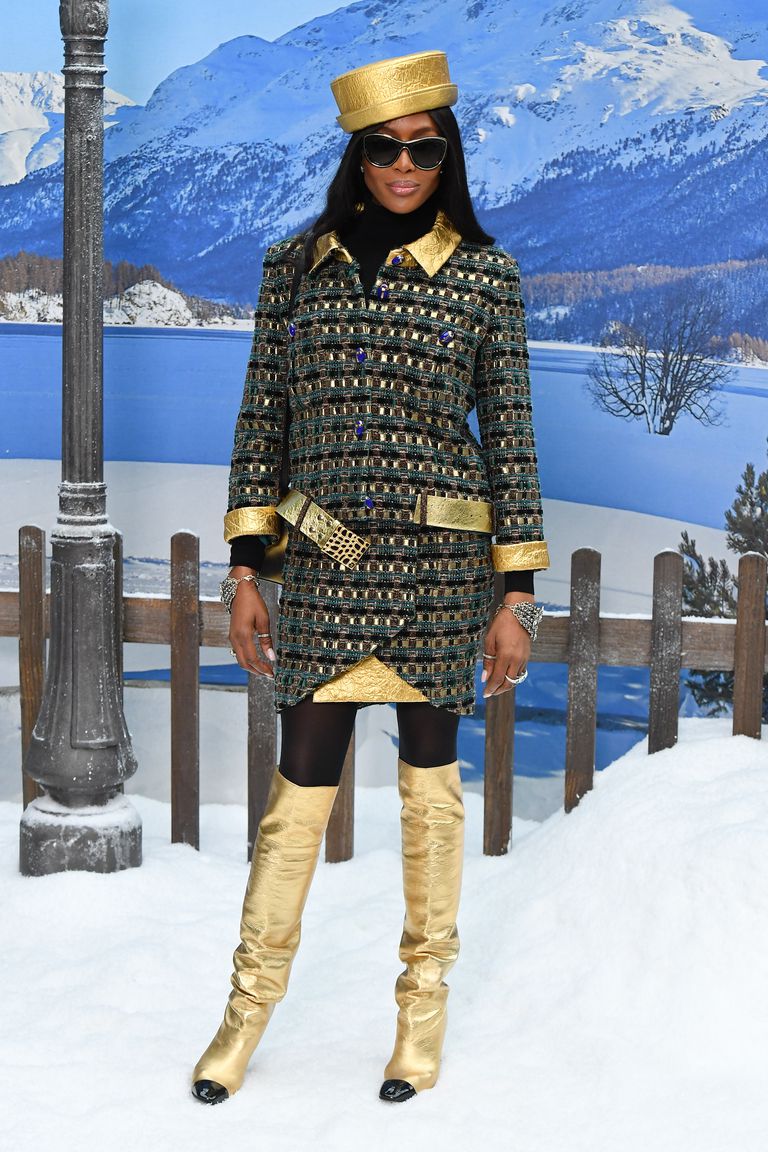 Getty Images
Karl's death came as a shock to the fashion industry after the announcement two weeks ago and he died at the age of 85. Keep clicking through the gallery to see more looks from his last Chanel collection.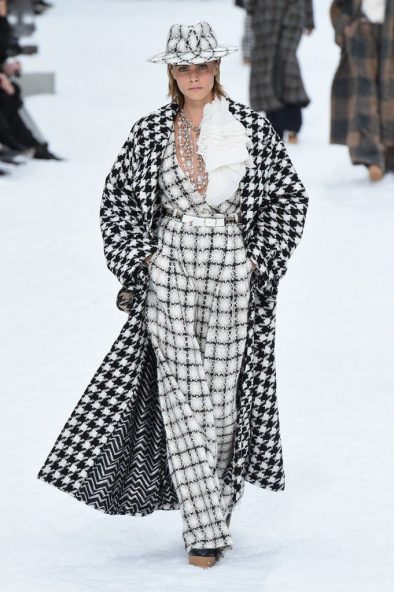 GPS Radar