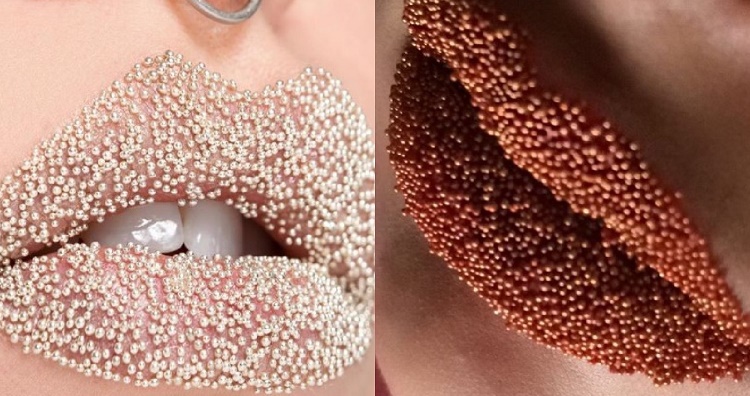 In a common language, anything beauty supposed to be very attractive in appearance but we're sorry to say, this latest beauty trend with creepy artistic features has a tendency to leave you with nightmares. After the reign of pom-pom and brow carving beauty trend a few months ago, Caviar lip is the new creative beauty art on Instagram. As reported, "the look is made using caviar-like 3D embellishments such as tiny beads, pearls, or sequins (not actual caviar, thank goodness)."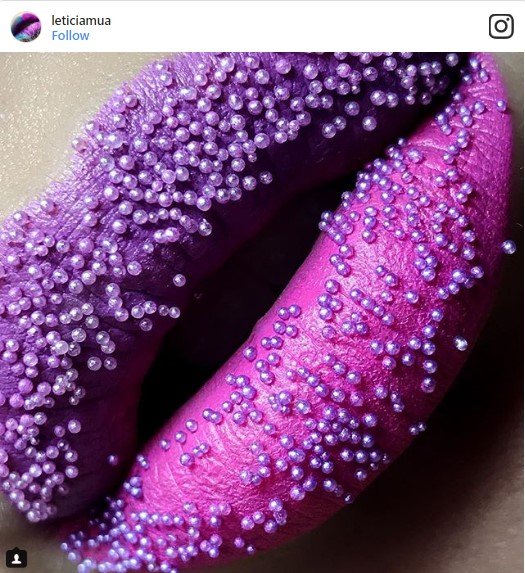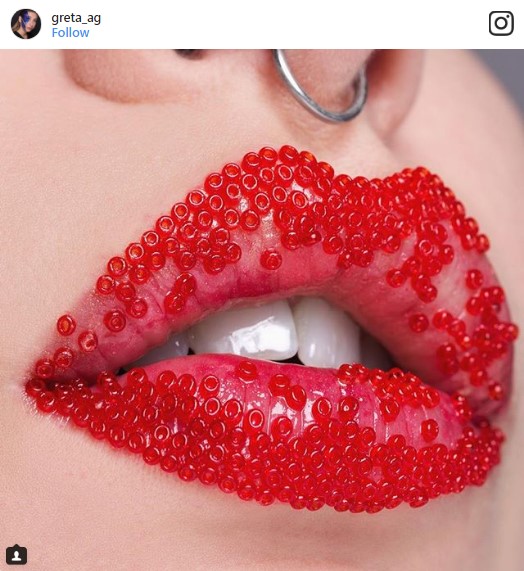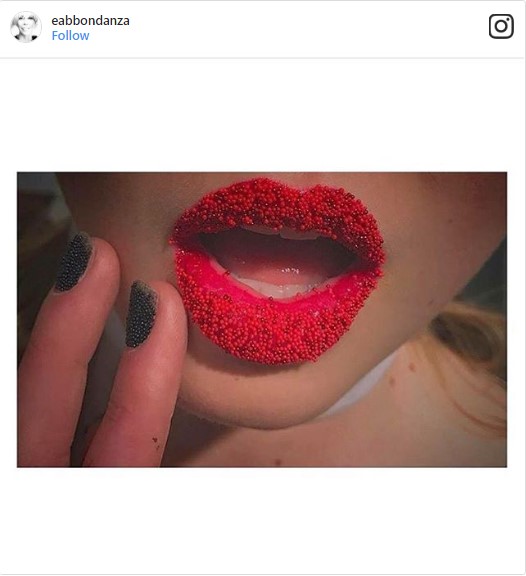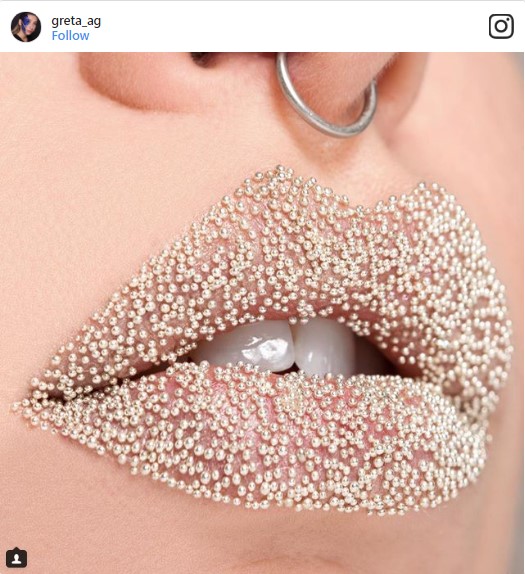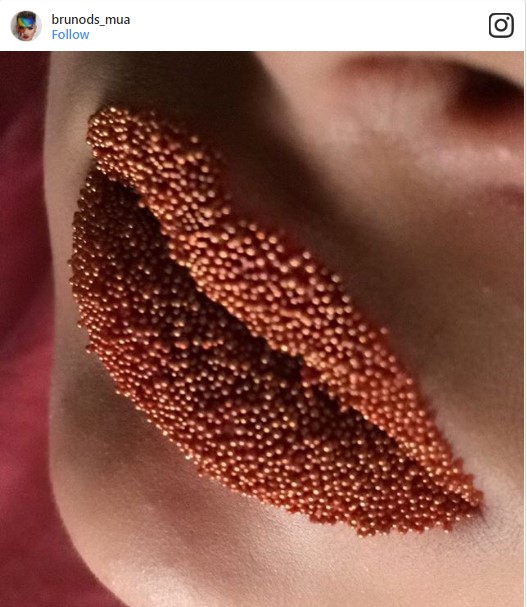 As you can see from the images, a bunch of makeup artists has been enjoying the trend. According to the makeup artist, Vlada Haggerty, who posted his recent work 7 days ago, he created his own "with genuine black diamonds and black onyx beads. 
With these type of lips becoming a thing, we're convinced kissing is completely coming to an end — I mean, worldwide. After all, that's exactly what makeup artists are up to.
[otw_shortcode_button href="https://twitter.com/fashionpolicing" size="medium" icon_position="left" shape="round" target="_blank"]Follow us on Twitter![/otw_shortcode_button]