As you already know, the 2018 wedding season is in full swing with new trends and great looks! Bridesmaids are looking gorgeous, and the trends range from subtle elegance to totally sexy.
This year you would notice that many bridesmaids wear understated and chic gowns. Their dresses are likely to be below the knee, brushing the calf, or tea-length. Few bridesmaids wear the dresses that are longer, and the only dress that is likely to be floor-length are worn by the bride.
One major trend for 2018 is, however, wearing a dress that has a discrete and sexy overtone. One way bridesmaids are doing this is by wearing a dress that would normally have thin, tiny straps, but trading the straps for a sexy little cap sleeve for a little more coverage. Mock necklines are another easy way to exude a little sex appeal but do it tastefully with lace that layers over a sweetheart neckline and fastens at the back of the neck. Both of these options allow for plenty of sex appeal while still being classy.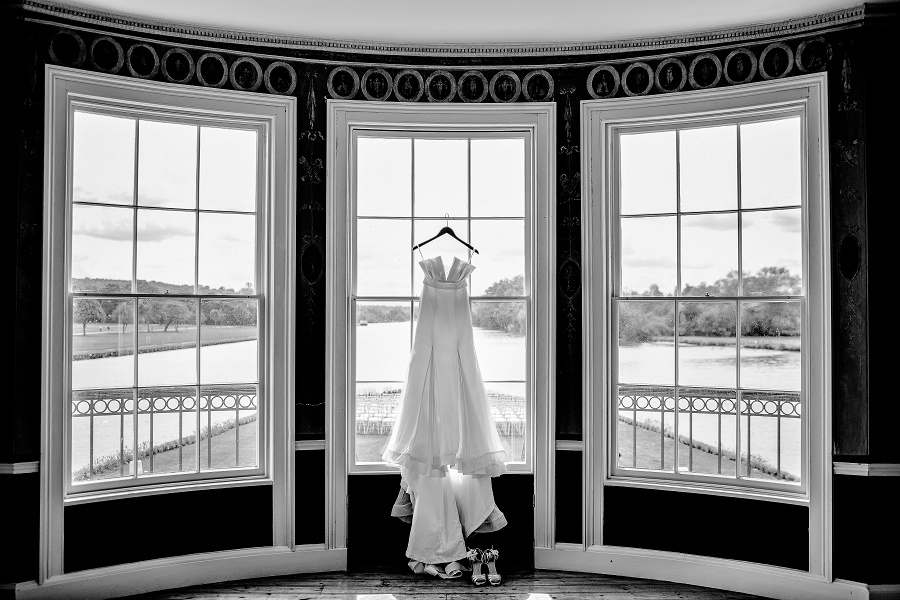 Jeremy Wong
Another trending option that gives the bridesmaids a classy look while highlighting their sensuality in a big way is with a dramatic plunge down the backs of the bridesmaids' dresses. A low cut back looks beautiful as the bridesmaids are walking down the aisle. Since the hemlines are tea-length (or close to it) this year, a high-low dress works well, too. From behind, the bridal party looks like they are wearing a full-length gown, yet when they turn around the shorter front hem is revealed in stunning fashion!
The major colors bridesmaids are wearing are: dusty rose, Sea green, gunmetal blue, blush pink, and coral.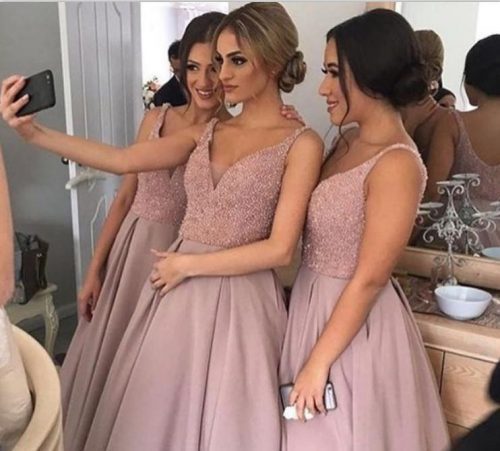 Pinterest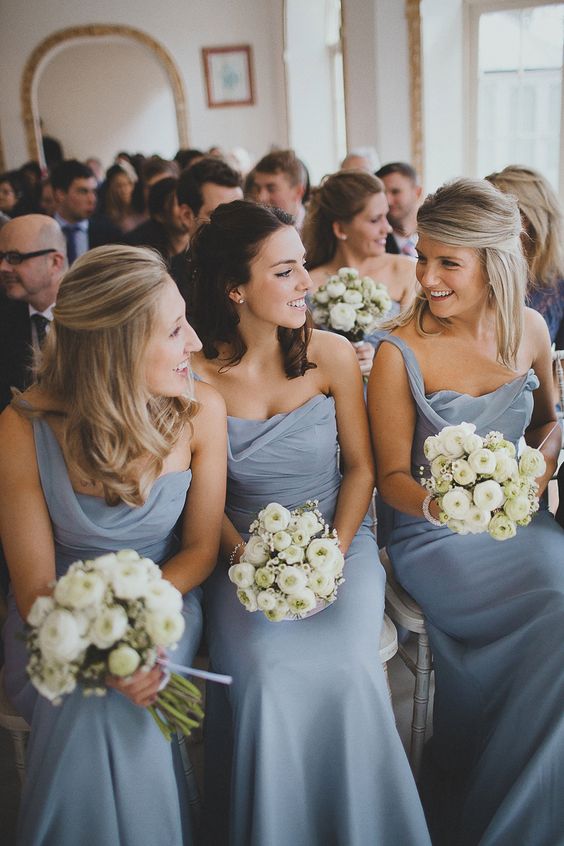 Pinterest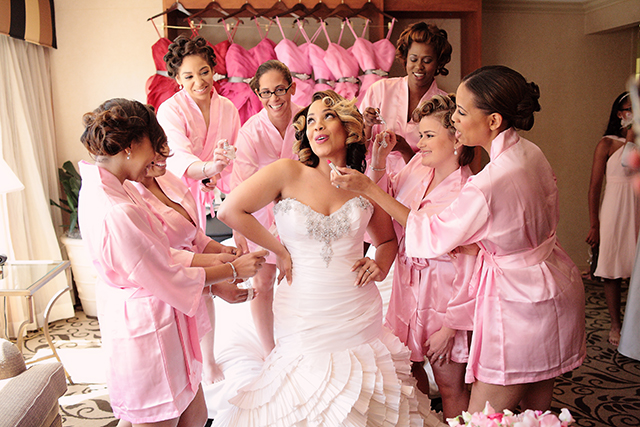 Munaluchi Bridal
These colors go well indoors or outdoors. There are great for weddings venues such as parks & gazebo, small church weddings, backyard weddings, weddings on the beach, and vineyards.
Extremely formal wedding colors: navy blue, champagne, black, silver, deep red, deep green, ivory, cream.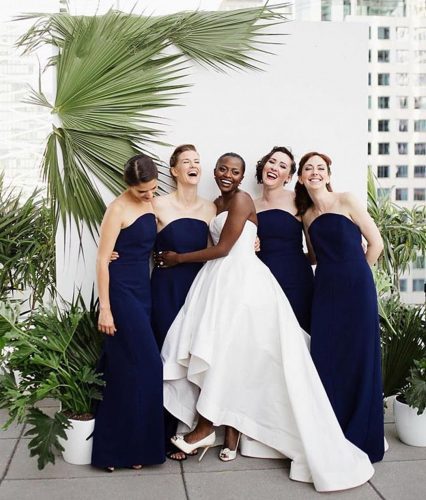 Google Images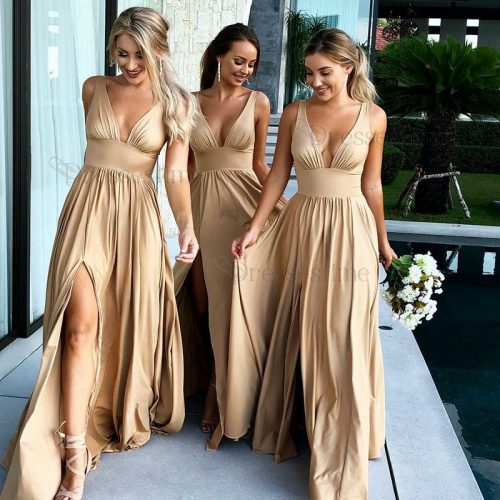 Dressestime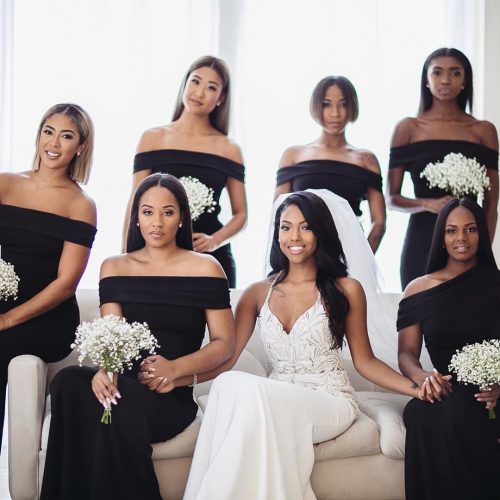 Munaluchi Bridal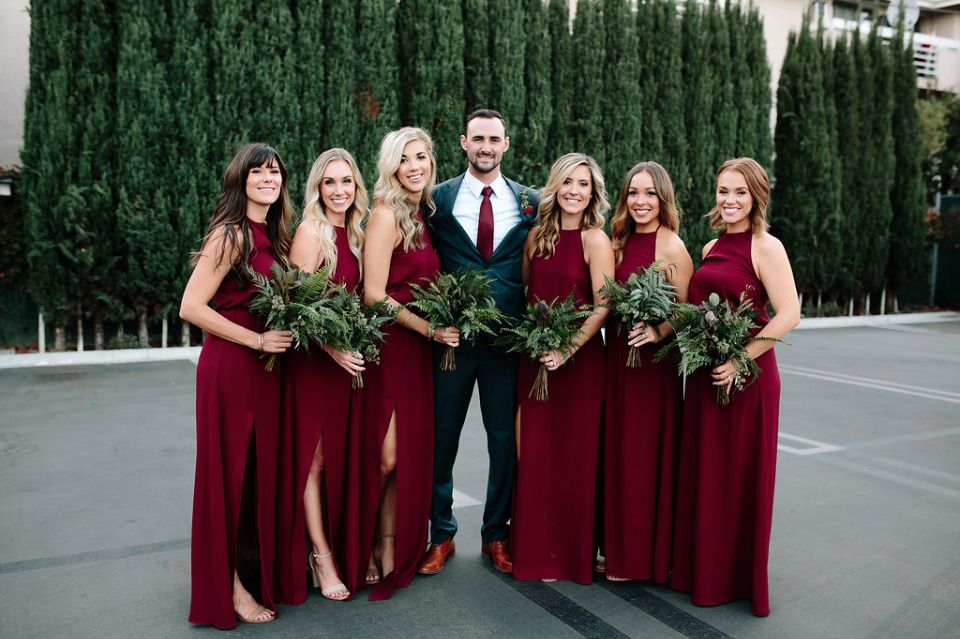 Google Images
The venues these colors will work well in are fine cathedrals, a hotel venue, and a smaller church. If you are a bride or bridesmaid, have fun playing with these trends to find exactly what works for your day! These trends offer a fun and fresh take on the traditional bridesmaid dresses that can really make your bridal party styling stand out.