Mother's day means the time to celebrate mothers but while you were busy Instagramming your mother's pictures with sweet melodies, Beyonce was somewhere in LA's Museum Of Ice Cream having mother-daughter moments in the most stylish Queen Bey way. 
The singer just shared some pictures from her mother's day celebration and it appears she, her daughter Blue Ivy and husband Jay-Z enjoyed the day to the fullest. And the best part? The twins mother to be and Blue Ivy were twinning in this lovely hydrangea-print dress from Dolce & Gabbana. With the multicolored hydrangea, the flowy tiered hems, this dress is sure to immediately make you think of the summer.
Below is how Queen Bey celebrated the day.
There was a balloon bouncing game:
At some point Jay Z got tired: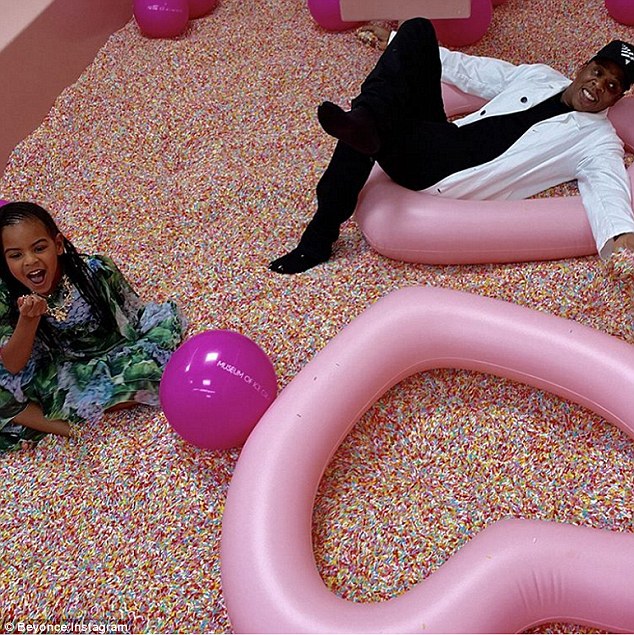 These were strictly mother-daughter moment: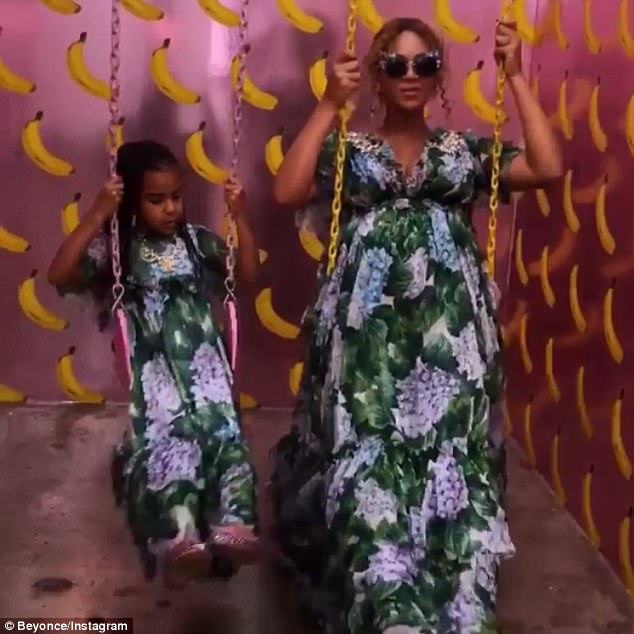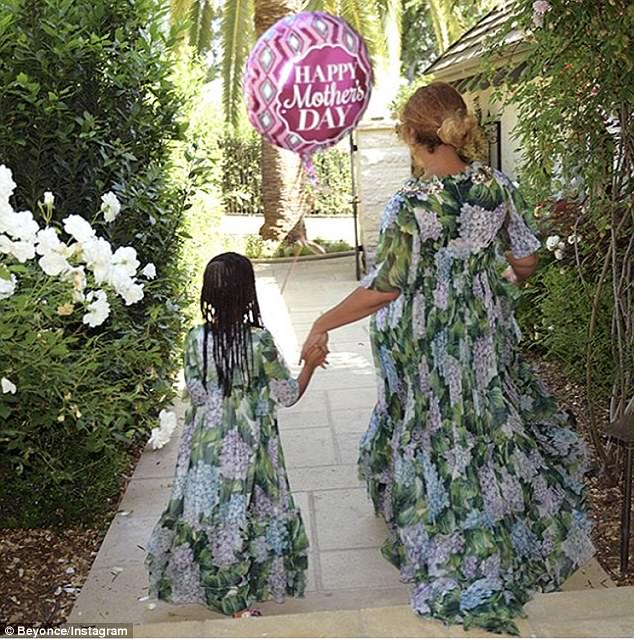 And they even twirled together.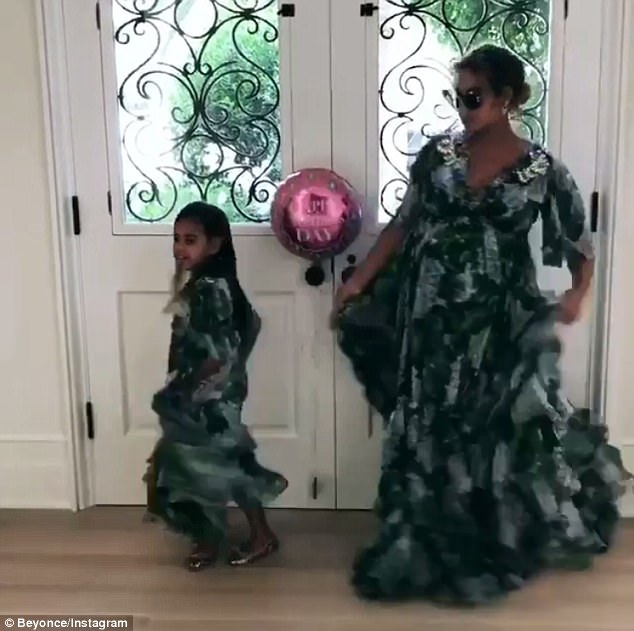 What another way to celebrate the mother's day better than this?
[otw_shortcode_button href="https://twitter.com/fashionpolicing" size="medium" icon_position="left" shape="round" target="_blank"]Follow us on Twitter![/otw_shortcode_button]