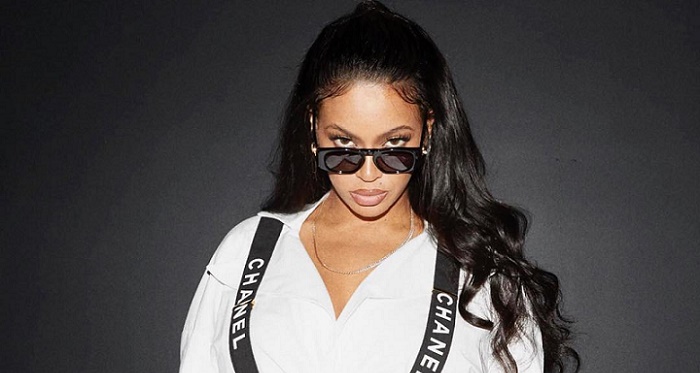 Beyonce is an international superstar, a mum of three, blessed with a successful marriage with one of the celebrated rappers in the world, and has a staggering social media following — in fact, she is Queen Bey, so nothing she ever does can go unnoticed. But can you imagine Mrs. Carter has been dressing up like Lil' Kim for Halloween over the years and no one knew about it? 
On the heels of Kelly Rowland's Halloween costume party where the music power couple attended the past weekend, Beyoncé and JAY were revealed to have dressed up as Lil' Kim and The Notorious B.I.G. for the show. After ransacking through the style archives, it was found that the mother-of-three wore the exact Kim's look taken from 1997 Missy Elliott's "The Rain" music video, which featured Chanel suspenders, the white button-down, sunglasses, chain belt, and pair of tight red pants. Meanwhile, Jay-Z, on the other hand, took a style cue from Biggie's iconic red leather jacket teamed with a white tee, washed denim pants, sunglasses and a walking stick.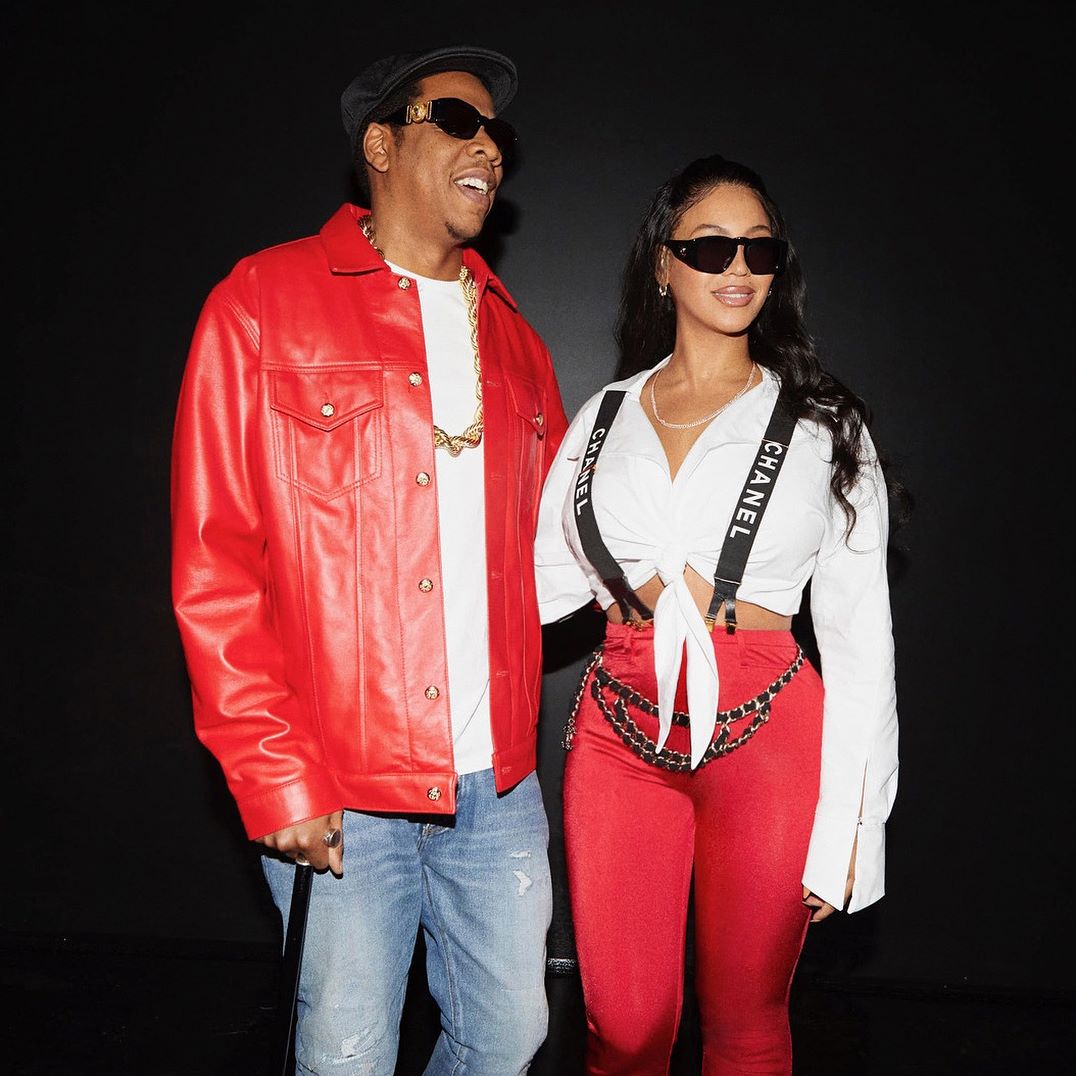 Instagram/beylite
Here's Lil' Kim in "The Rain" video: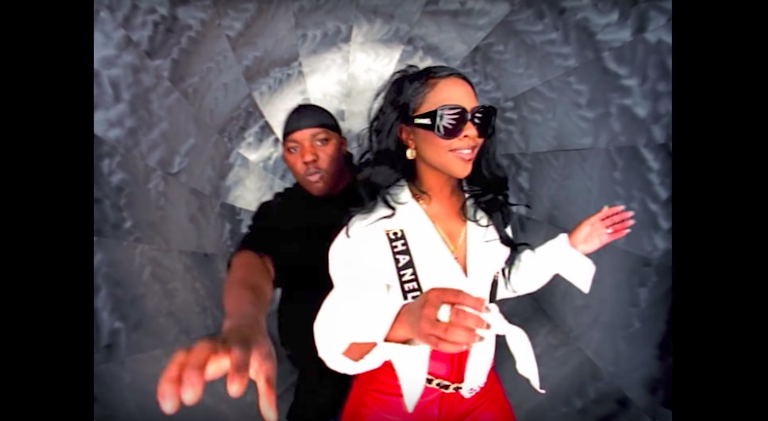 Youtube
But surprisingly, this isn't the first time Queen Bey has paid a tribute to Lil' Kim, sartorially. She shared a post titled  "Halloween 2017: Lil' Kim Appreciation." on her website, which was accompanied by four different styles she copied from the iconic rapper, Kim.
Bey started the copying far back in 1997 (20 years ago) when she first sported a lime green look from Kim's 'No Way Out Tour':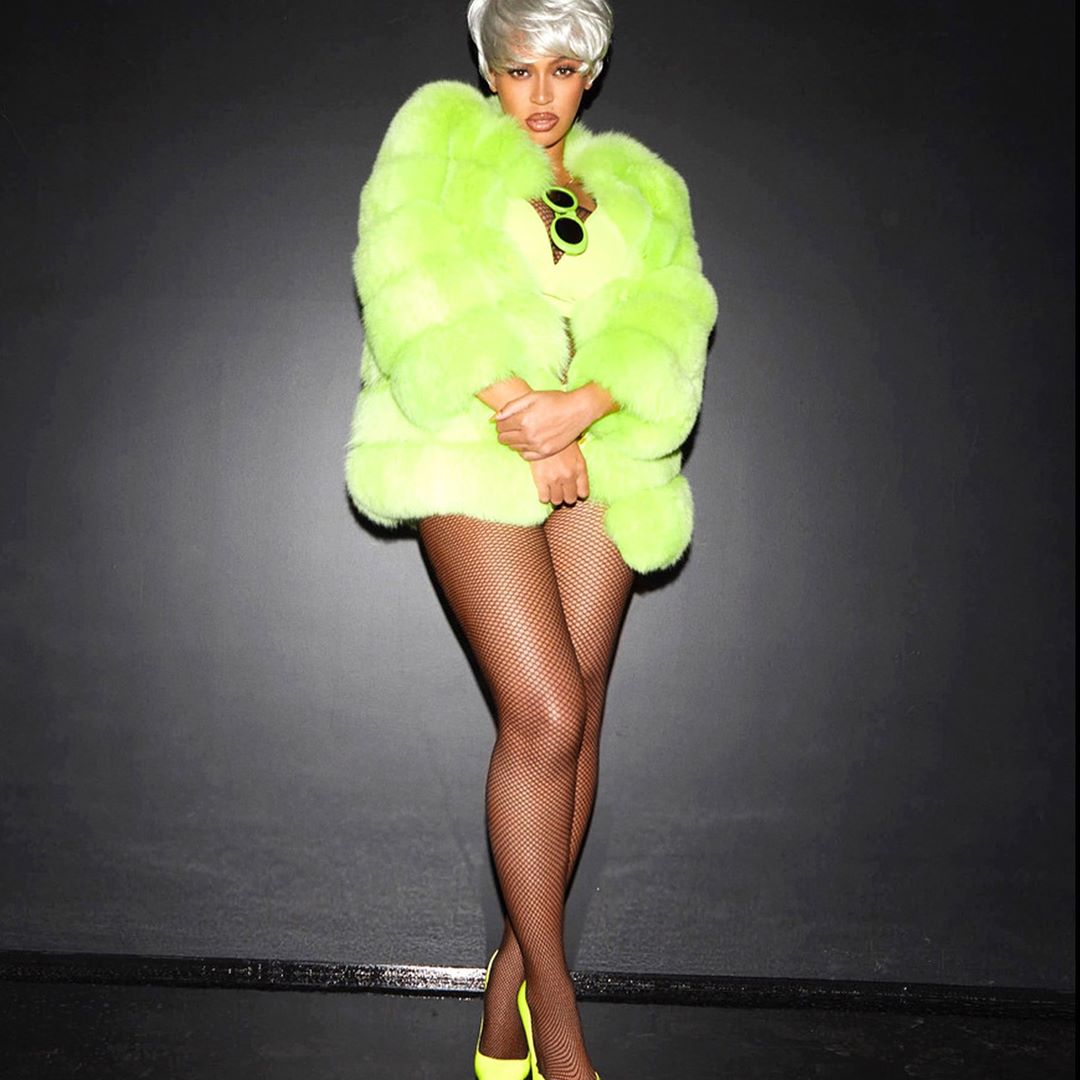 Instagram/beylite
The original look: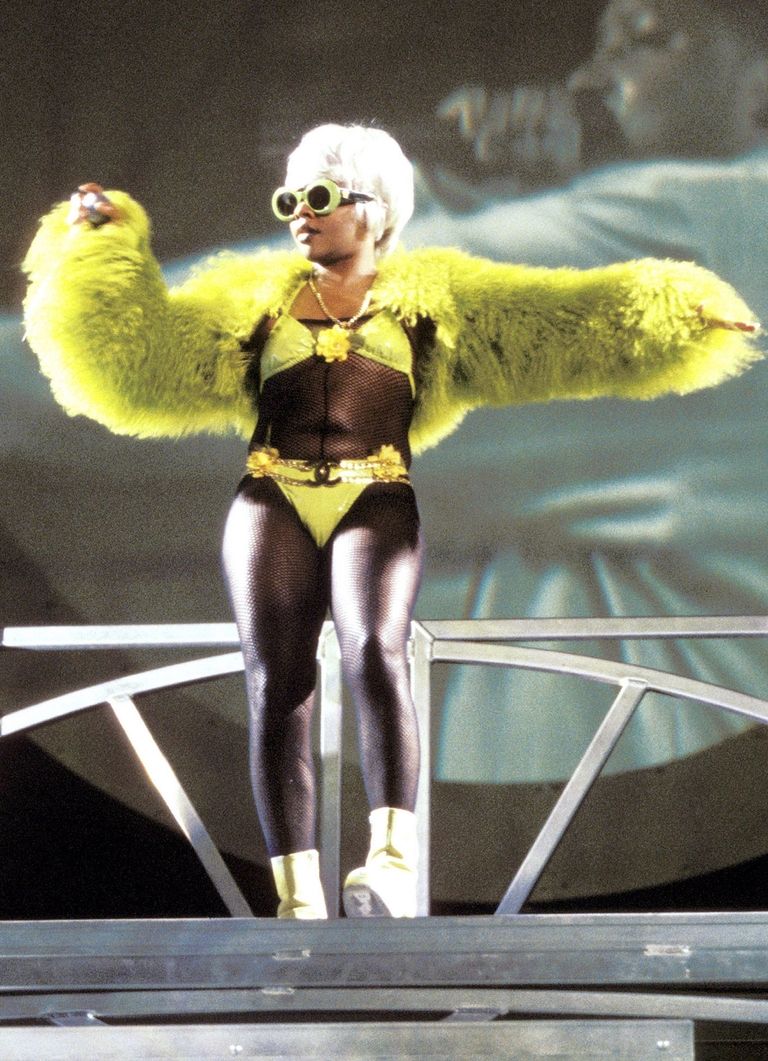 Getty
Then again, she took to the 1999 Hip-Hop Music Awards red carpet to channel Kim's naked dress look: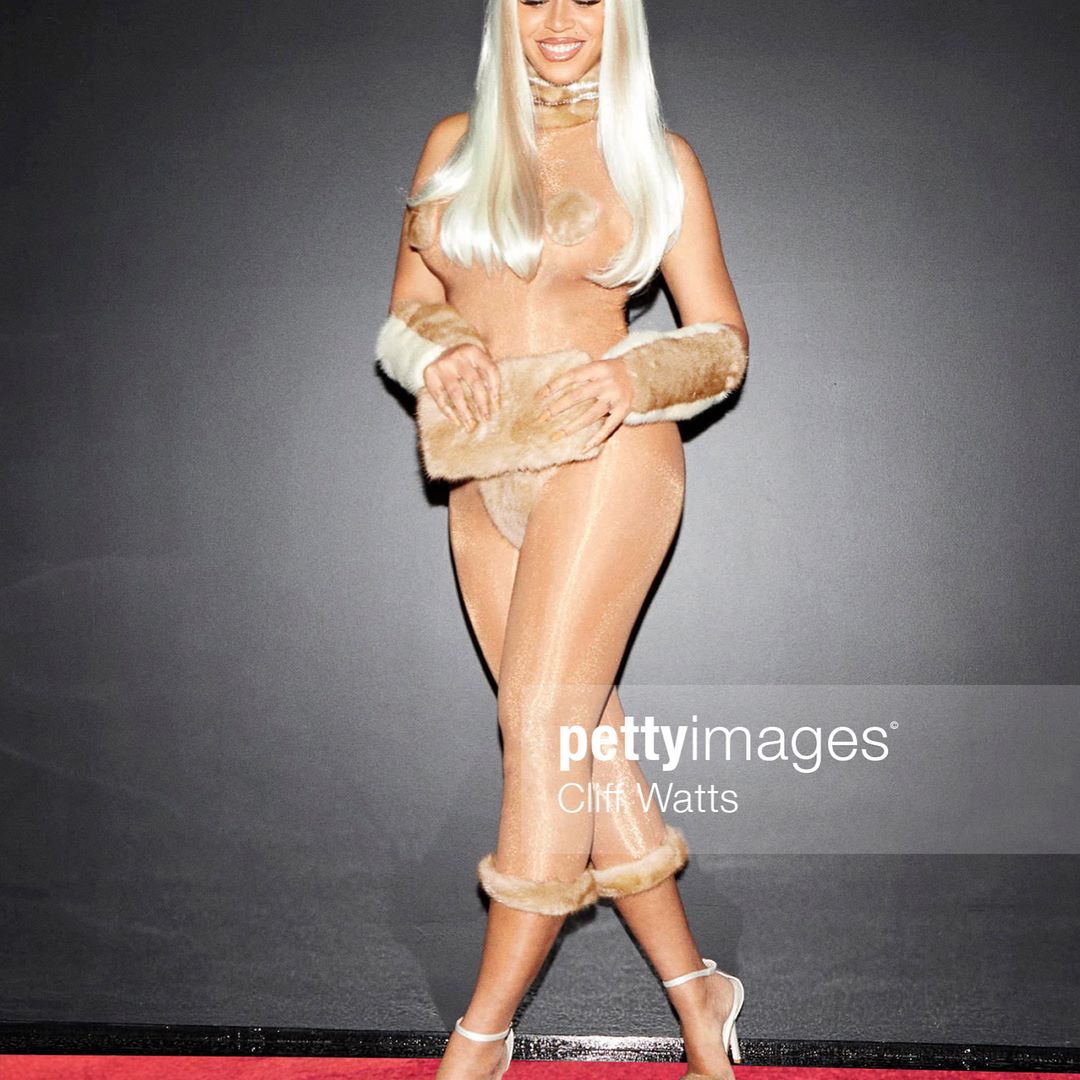 Instagram/beylite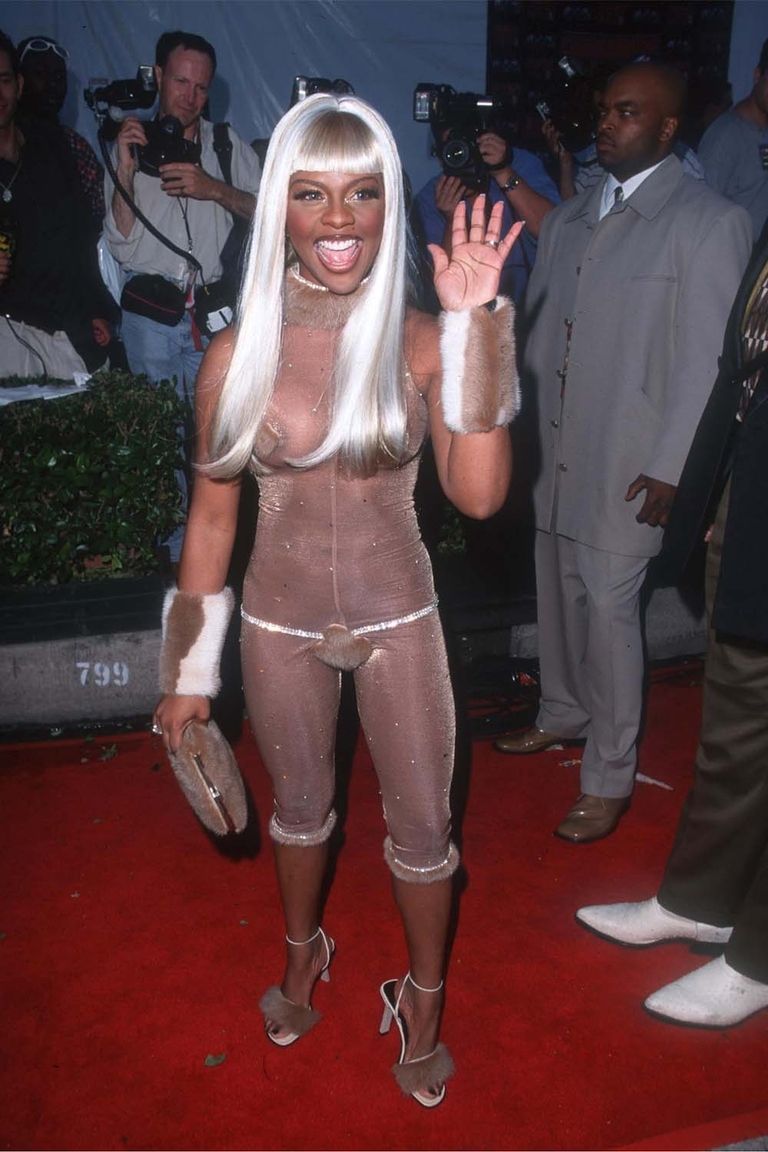 Getty
Back in 2000, Bey replicated Lil' Kim's 2000 cover shoot in Today's Black Woman Magazine, wearing a royal blue fur coat, a silk dress, and icy Chanel wig alongside some teal contacts: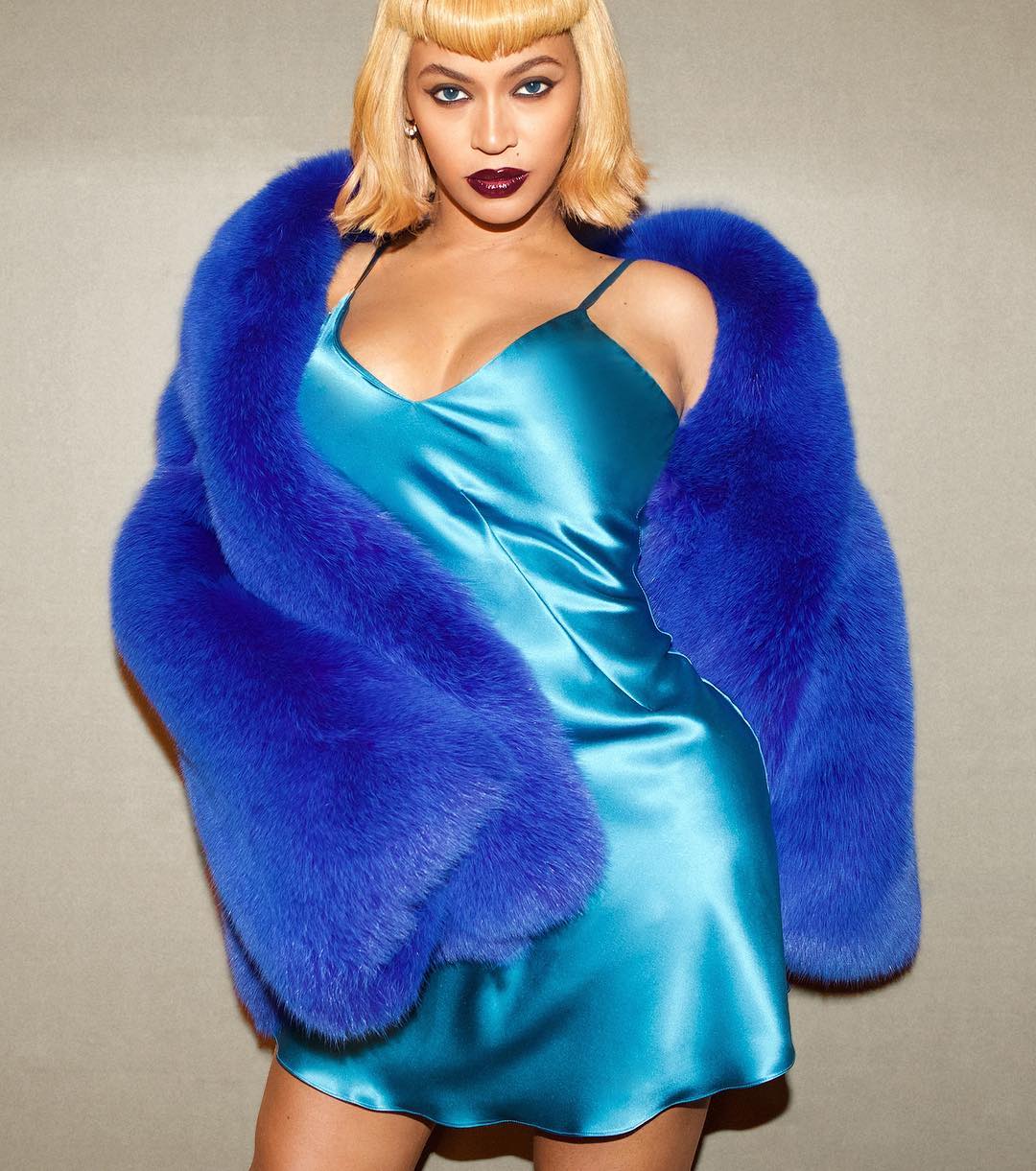 Instagram/beylite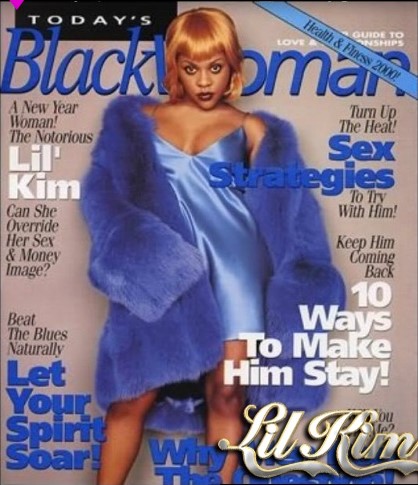 And she also donned in 2001 the exact style the rapper wore on the cover of 2001 Manhattan File magazine: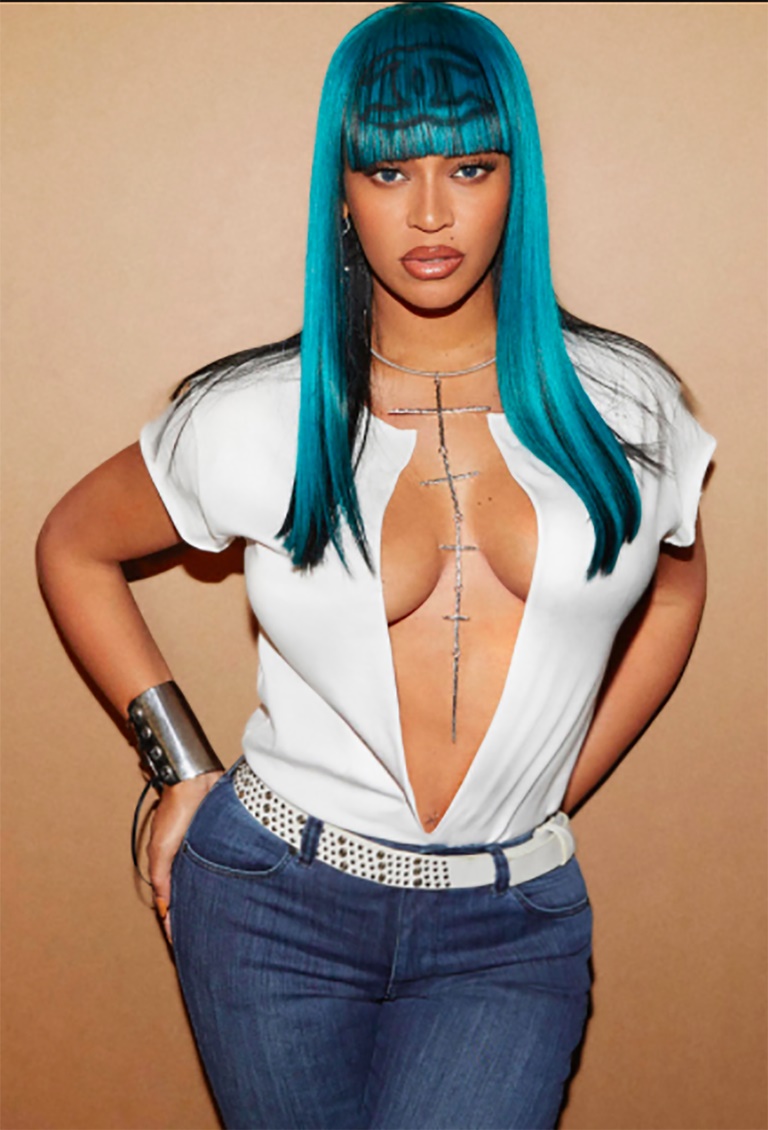 Instagram/beylite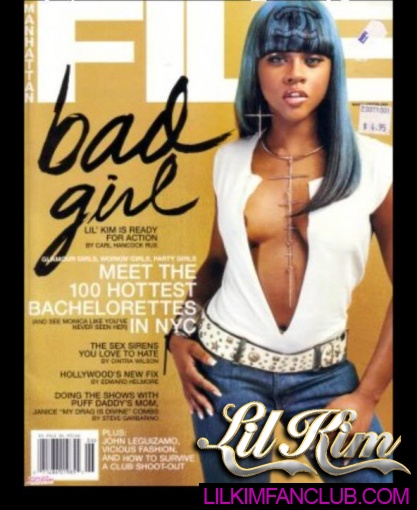 Is there anything this Bey woman can't do? Just thinking!
[otw_shortcode_button href="https://twitter.com/fashionpolicing" size="medium" icon_position="left" shape="round" target="_blank"]Follow us on Twitter![/otw_shortcode_button]