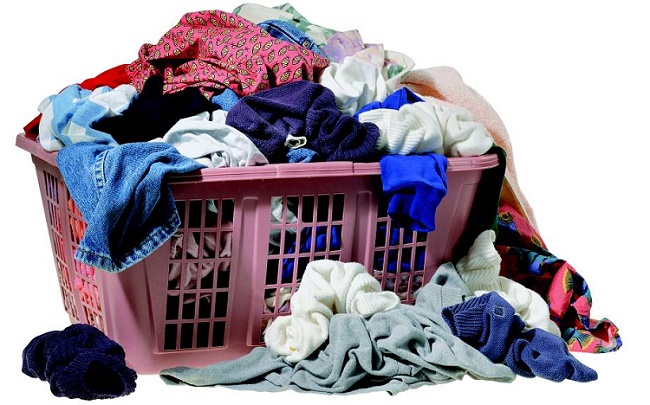 A quick cursory search on google will tell you bedbugs are parasites that thrive by feeding on human and animal blood, which means dirt does not cause bedbugs. But now scientific research has found that the insects are attracted to body odor in dirty laundry and can spread further if the worn clothes are not secured in a sealed bag. 
A team of scientists at the University of Sheffield conducted the research using "tote bags (some contained dirty clothes while the others contained clean laundry). The bags were placed in the presence of bedbugs. Results showed bedbugs were twice as likely to aggregate on bags containing soiled clothes compared to those containing clean ones."
According to the lead researcher Dr. William Hentley, "Bedbugs are a huge problem for hotel and homeowners, particularly in some of the world's biggest and busiest cities. Once a room is infested with bed bugs, they can be very difficult to get rid of, which can result in people having to dispose of clothes and furniture that can be really costly." In other words, keeping your dirty clothes in sealed bags, especially in an affected room can help reduce the spread of the parasites.
[otw_shortcode_button href="https://twitter.com/fashionpolicing" size="medium" icon_position="left" shape="round" target="_blank"]Follow us on Twitter![/otw_shortcode_button]