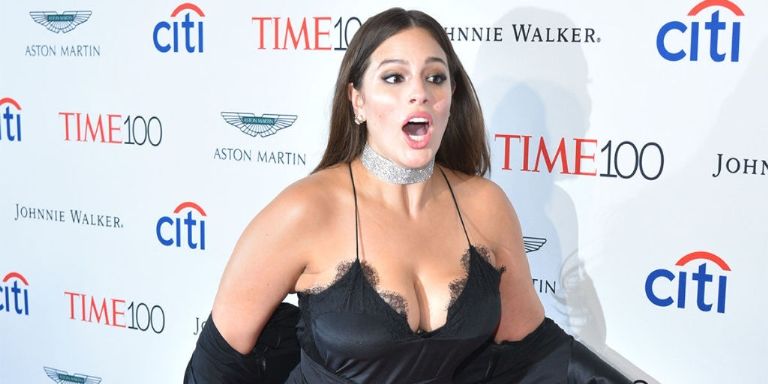 One of the dangers of wearing high heels is tumbling down which can lead to spraining of the ankles but this is often overlooked due to the fact that heels are indispensable. That is why when personalities like Victoria Beckham swear not to wear heels anymore, she eventually find herself wearing. 
Yesterday, a renown purveyor of size 16 fashion Ashley Graham almost took a major tumble while walking the red carpet at Time 100 Gala. Ashley who wore a sexy black spaghetti strap dress complete with corset belt, silver metallic chokers and a pair of towering heels lost her balance when the back of her stiletto heels encountered the hem of her dress.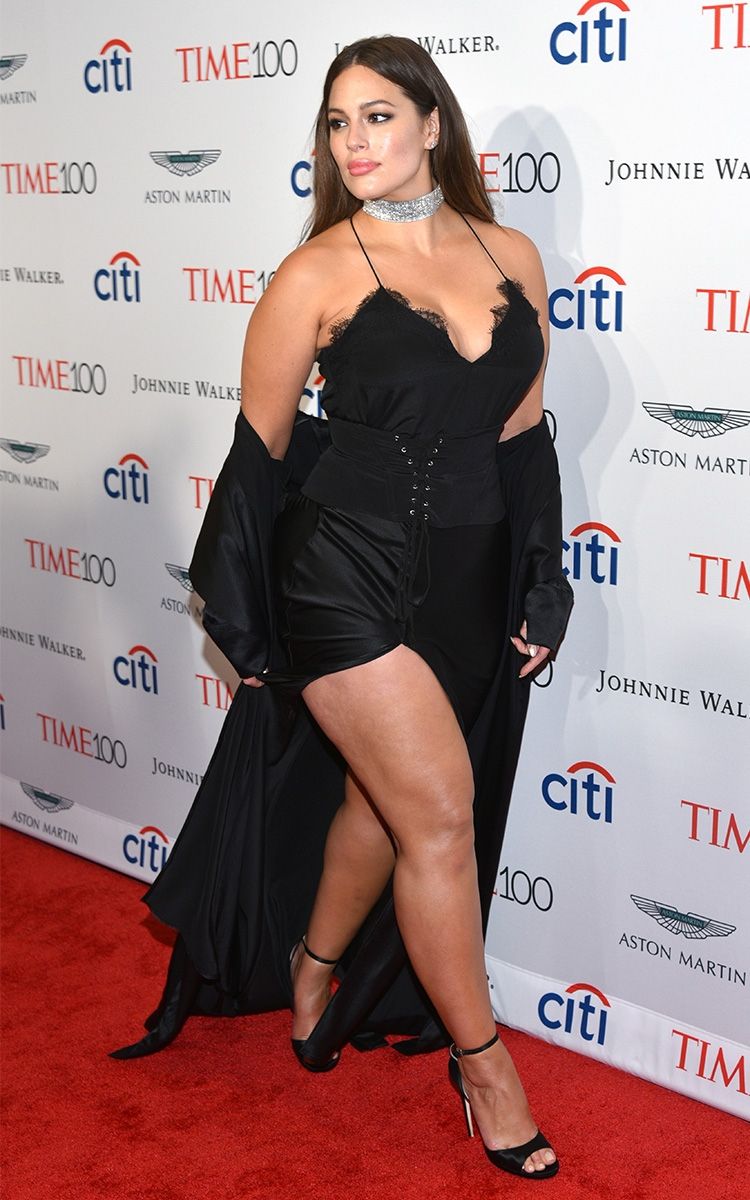 Rex Features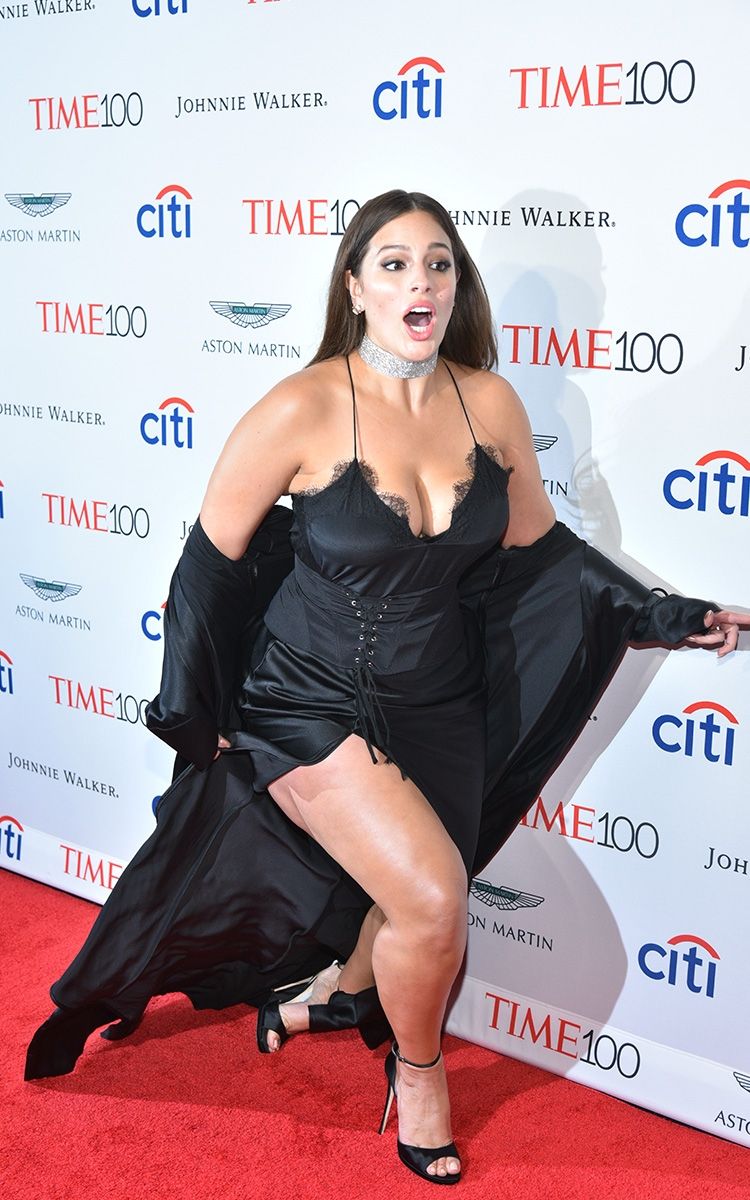 Rex Features
But guess what? The runway model stood up like a pro that she is and laughed it off.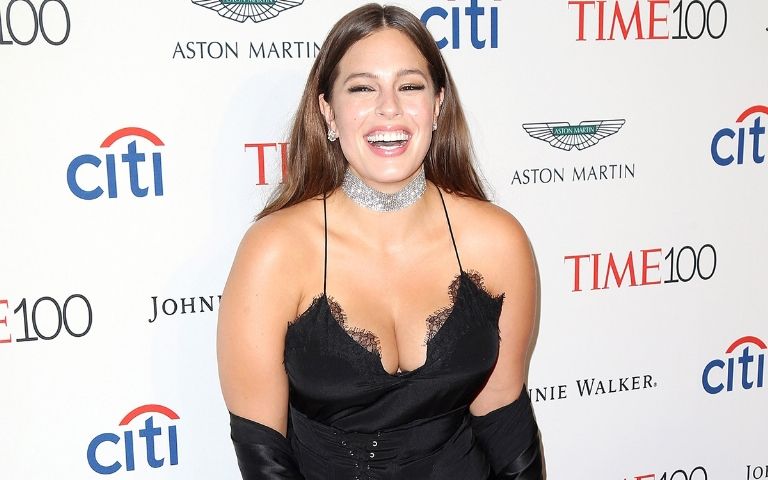 Rex Features
The 29-year-old was honored at the event amongst other women who were Time's most "influential" 100 people in the world.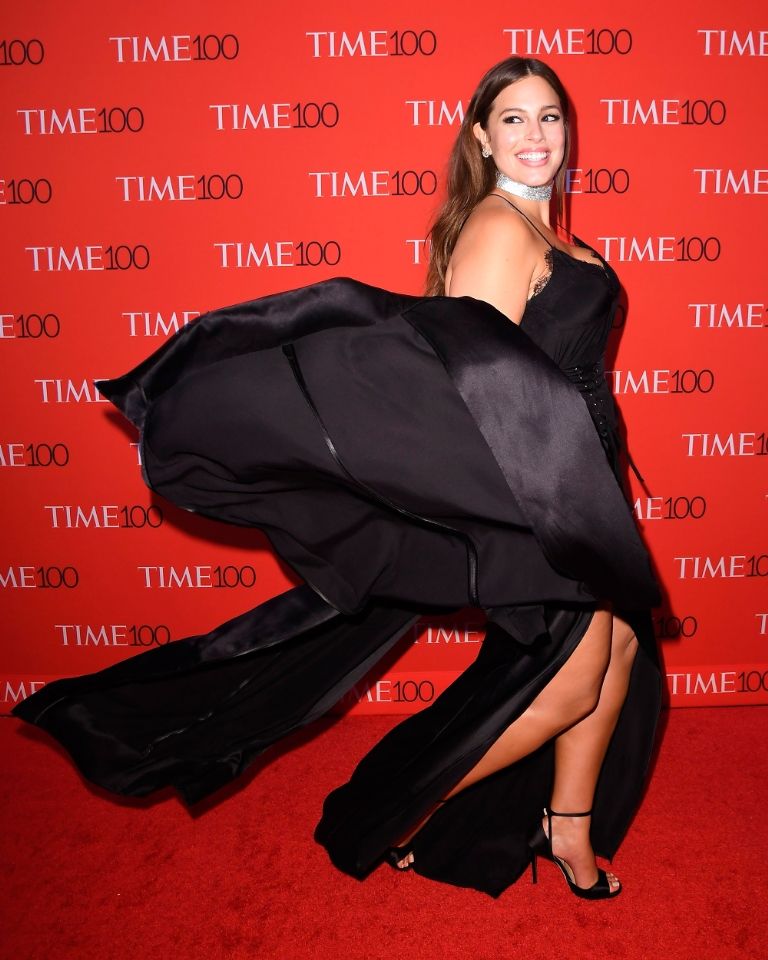 Getty
[otw_shortcode_button href="https://twitter.com/fashionpolicing" size="medium" icon_position="left" shape="round" target="_blank"]Follow us on Twitter![/otw_shortcode_button]