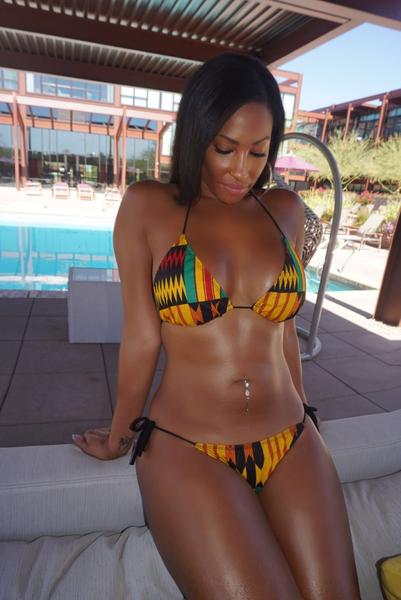 Whether you like it or not, it's no secret African prints fabric is dominating and gone are those days where you have to buy what you can actually do yourself. These days, with an instructional Youtube video, you can create a range of gorgeous wearable items all by yourself — from necklaces, bangles, earrings, shoes and everything in between. So if you've been wondering how the trendy Ankara swimwear could be made, this tutorial is a prayer answered. Yes, that's right. 
In this instructional video for Ankara swimwear DIY, Youtube vlogger, MsDebDeb, shows us how easy it is to handmake a 2-piece swimsuit using Ankara fabric, scissors, string material, measuring tape, and needle and thread. Seriously, it's easier than you thought and you can start creating them for sale. Are you ready? Watch the video below:
Opening image: Pinterest!
[otw_shortcode_button href="https://twitter.com/fashionpolicing" size="medium" icon_position="left" shape="round" target="_blank"]Follow us on Twitter![/otw_shortcode_button]